What to Pack for a Sustainable Trip To Europe
You can experience the charm of ancient ruins by visiting less touristic and overcrowded European destinations, choosing a green transportation mode, and enjoying sustainable European delicatessens.
You can experience the charm of ancient ruins by visiting less touristic and overcrowded European destinations, choosing a green transportation mode, and enjoying sustainable European delicatessens. But before getting to Europe travel destinations that are not only trending but also has something special to offer – what should you bring on a holiday in the Old Continent? Read on to discover what's goes in and what stays out of your bag for a zero-waste, and a plastic-free sustainable trip to Europe.
What is Sustainable and Eco-Conscious Travel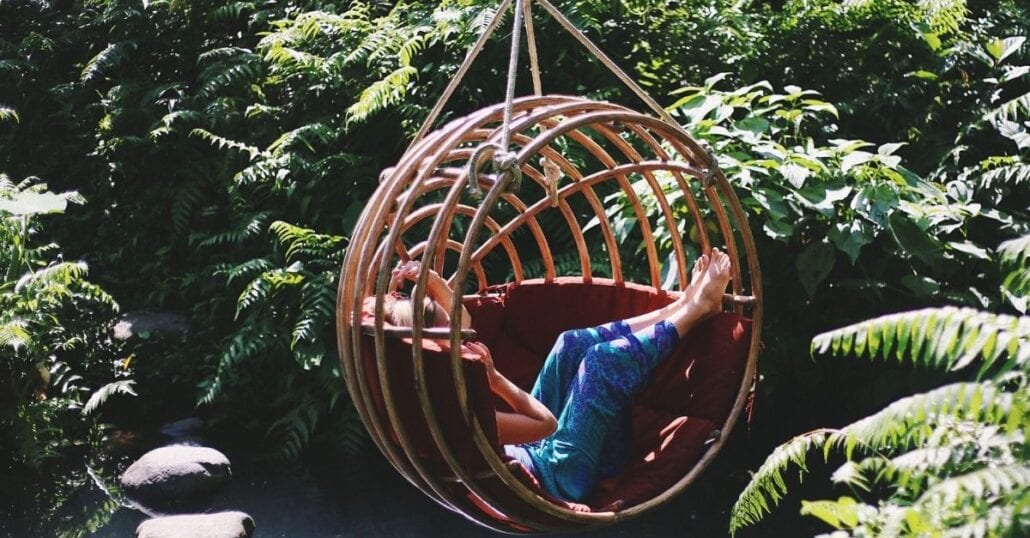 Sustainable travel means traveling with a long-term perspective, and in a way that is harming neither local people nor culture or environment neither economically nor ecologically.
Sustainable travel is hardly about using a bamboo toothbrush, booking an eco-hotel, and buying a reusable plastic bottle anymore. With the diverse opportunities for travel, there is a lot you can improve to make be more sustainable, and improve the lives of others, have less impact on the environment, and act in an economically sound way when you travel around the world.
The Sustainable Travel Formula
Choose Your Destination Wisely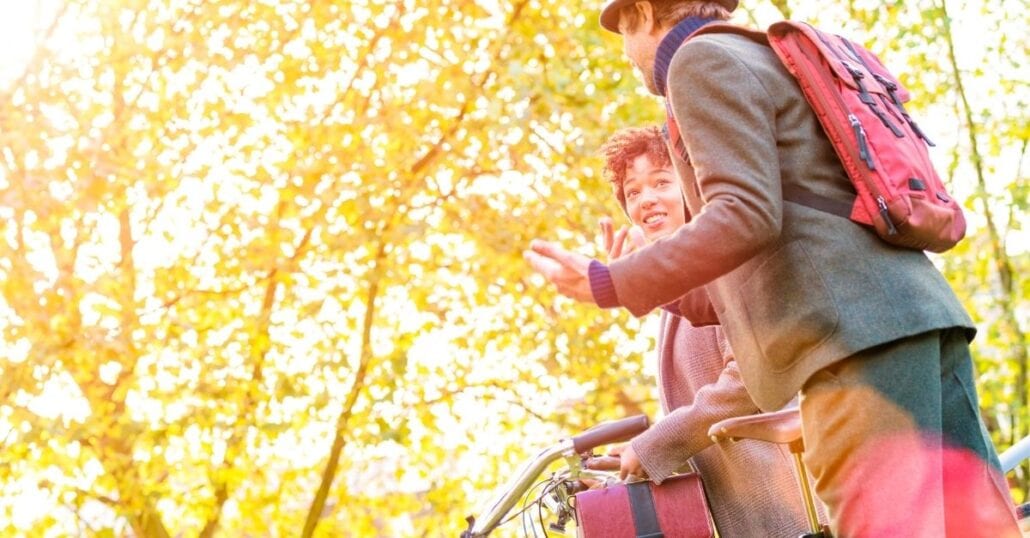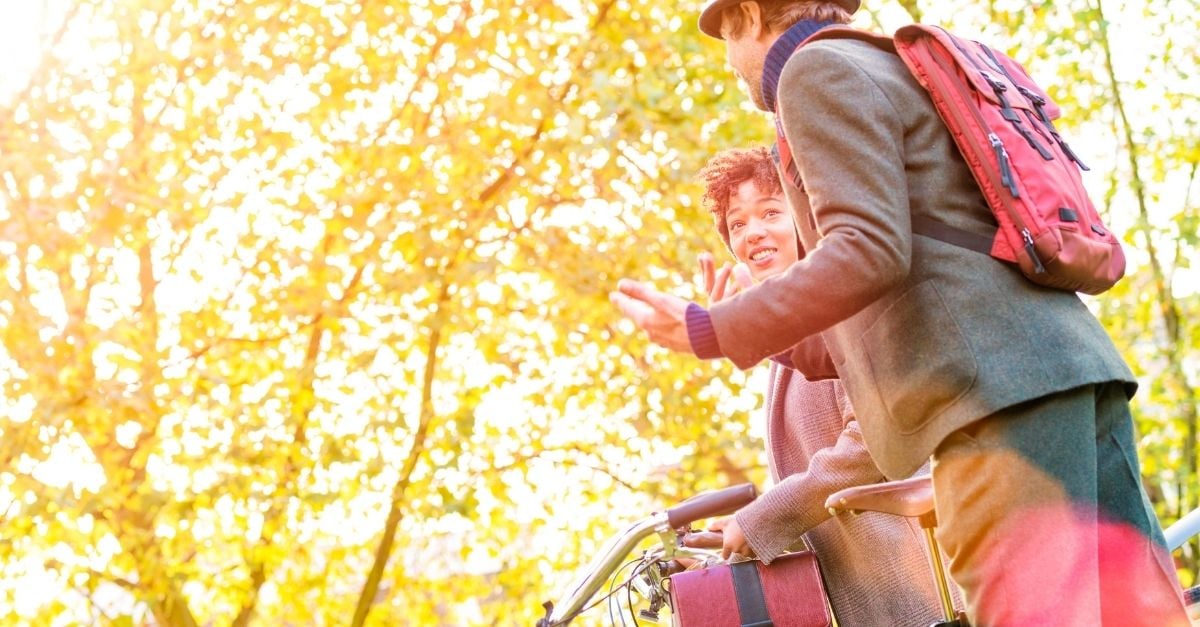 Travel destinations in Europe most of the time become popular that the cities are turning against the tourism industry. Chances are, your bucket list of European cities, places to visit, and things to do, sounds much like from travel advertisements and movies, from eating gelato on the Spanish Steps to swimming in the Trevi fountain at the midnight. But with popular travel destinations trying to fight mass tourism, there are new offerings springing up for luxurious offbeat travel experiences.
That said, choosing the destination wisely does not only mean that you (and locals) are better off if you are only avoiding high-season in popular travel destinations, although it is a pre-condition to have a wonderful holiday in any of Mediterranean countries, Germany or France.
Choosing your destination is also tightly related to the distance between your home town and the destination, which affects your mode of transport to get there. Getting there fast and cheap usually comes at a cost plied on future generations all over the planet. Flying should be off the table as long as you can do make it to the destination by ferry and ground transport.
Flygskam, a recent flight-shaming movement is transforming the way people see travel destinations. If there is absolutely no other way to travel to the other side of the world, make sure to buy a direct non-stop flight, as these are easier on airplanes' fuel usage. For example, going from Washington to Philadelphia, more than a half (51%) of fuel is burned only for the taxi, take off, climb, and for landing, whereas getting from Washington to St. Louis on one direct flight, there is only 16.6% burned for the operations. So want to reconsider your flight stop-overs if that's an option. This will surely make your trip more sustainable.
As for other modes of on-the-ground transportation, read our comparison here – but you should always keep in mind that sharing a ride in a car, train or a public bus is not only more eco-friendly and carbon-economically. To calculate your carbon footprint, go to the free carbon calculator, and see how environmentally friendly are your travels by plane, car, or motorbike!
Go to One Place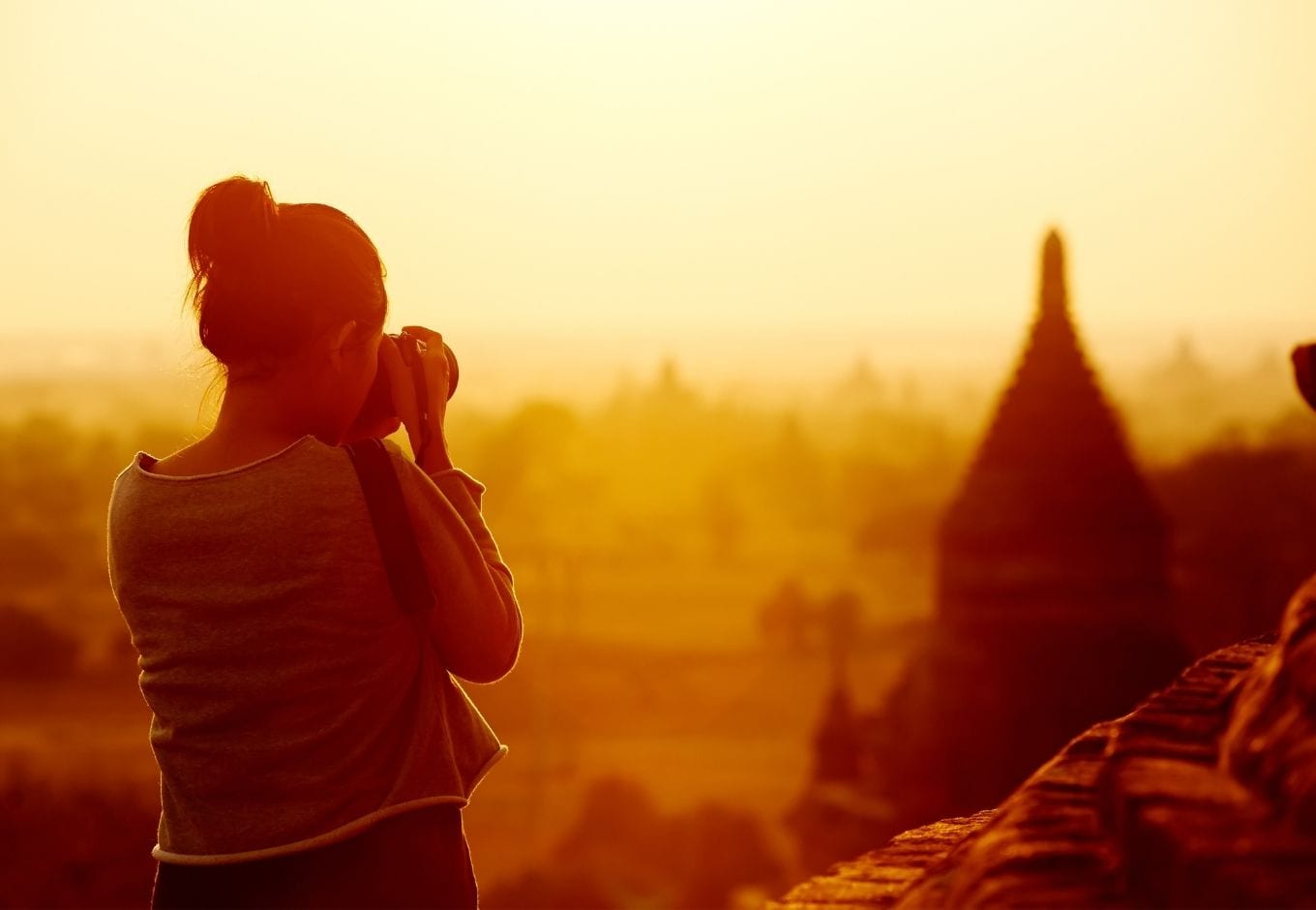 Going to one place instead of trying to cram in as many destinations as you can in a record-short time is the best way to keep our planet green and happy.
Not only it is the best way to get acquainted with the local culture when you go to one region per vacation, but it also helps the planet! City 24-hour visits and 48-hour travel guides to some of the European regions may help you to understand what's the best in town, but to truly experience the region, it is better to stick to one place at a time.
The emerging backyard travel is possibly one of the best ways to enjoy your surrounding area not only on cheap(-er) but also on an eco-friendlier note. Going around your state, visiting your family at a far-away family house, or even just taking a train and going somewhere exotic for a weekend may play out to be the most wonderful trip. You can easily access the local culture and not harm the locals by disturbing their daily routines and ways of living by bringing in something too exotic.
In case you are with a family, always consider day trips – going on a day trip with a car away from the city for the weekend can prove to be as refreshing as taking a vacation far away in Vietnam or Thailand, less the time lag and inner clock adjustment.
Accommodation Matters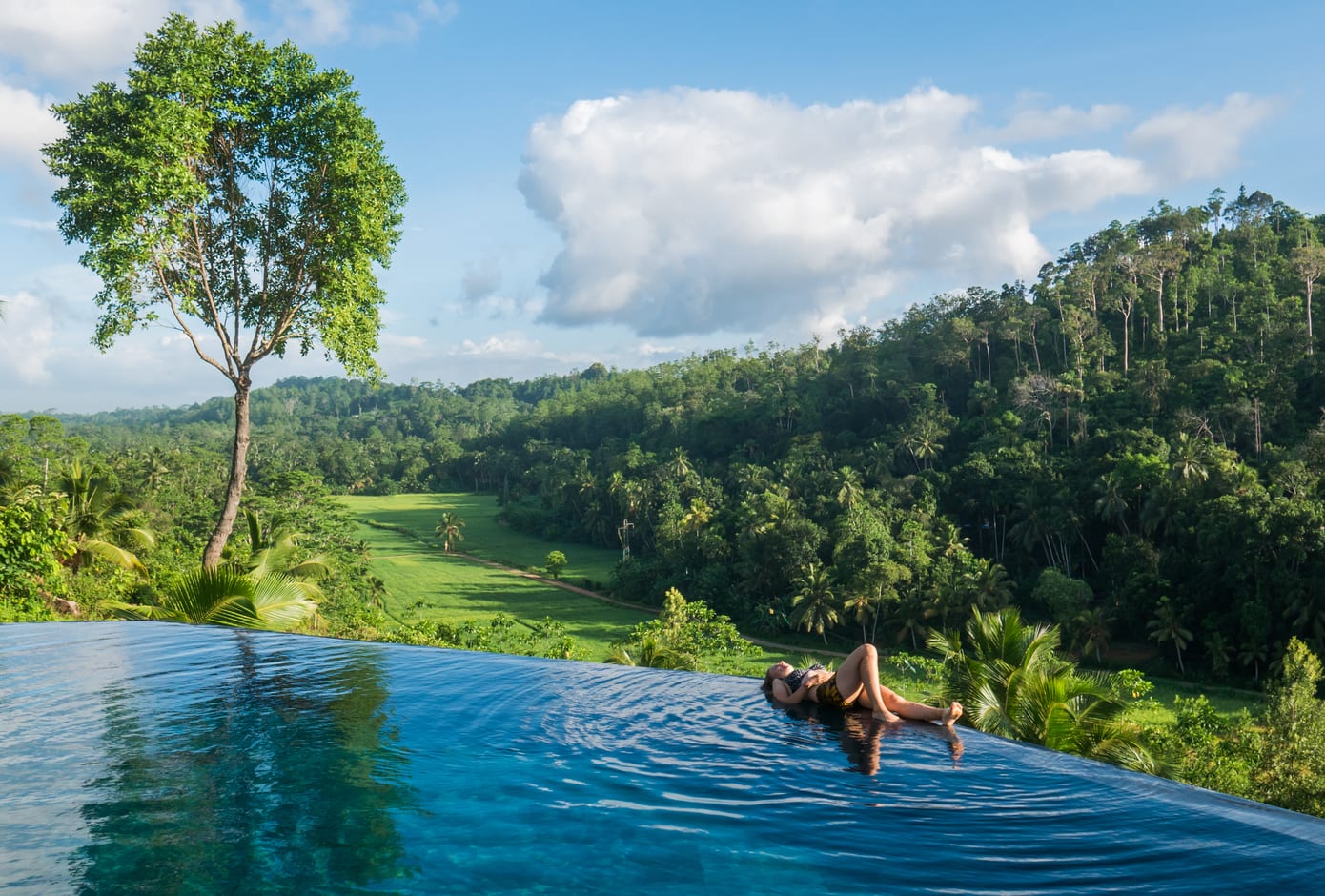 What if this time you would sort the comfort and assign stars, not by the number of towels you get? Instead, try to look at the sustainability policies of the hotel. While environmental care and standards are important, try not to fall for greenwashing. Before booking, check for the stars – do you really need the extra star? Check for the hotel waste management policy instead, and the energy-saving rates.
While staying at the hotel, hostel, or shared accommodation, do not extend your showers for longer than you usually do, escaping your own bills. Studies have found the average tourist consuming more than 350 liters of water per night, and this is, although not totally, largely up the choice as a guest. You can take shorter showers, ask to not have the daily room cleaning, and go for the same towel for the beach and room.
As for other tricks to make your stay in accommodation more sustainable, shared spaces are always preferred over personal stays, as these make better use of the resources – think how CuddlyNest shared apartments are housing both host and guest at the same time, so your energy usage to keep the light of the common area and clean are slashed, making it a better choice for the environment.
Act Like a Local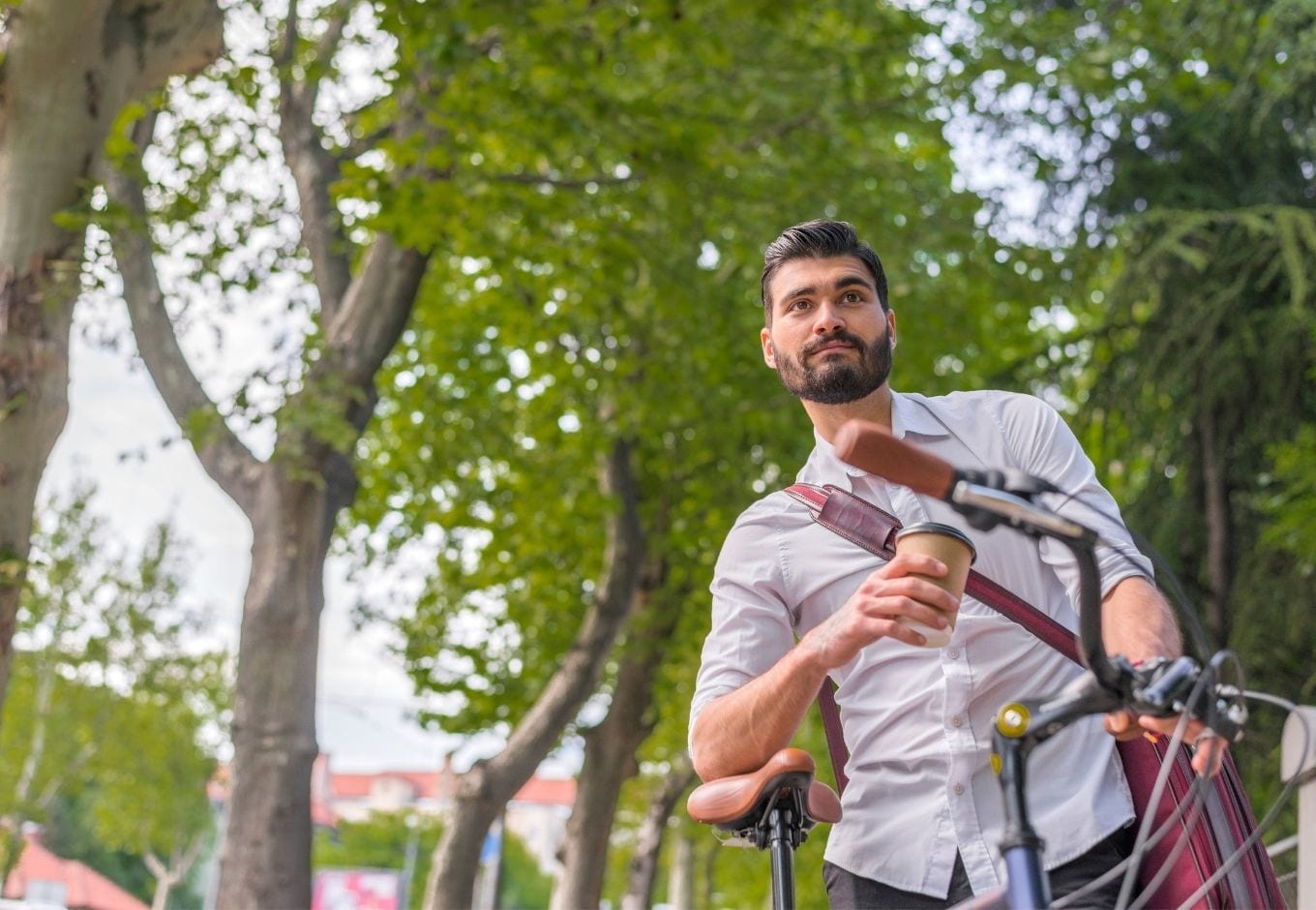 Acting like a local is a no-brainer for anyone who wants to fit in and experience more authentic travel. As sustainable travel goes for cultural and social sustainability as much as for the environment and economy, acting like a local can reduce your footprint substantially.
Eating like a local – going to places where locals are sipping their traditional drinks, going for tapas or weekly groceries, or taking their morning coffee with a croissant – is much more rewarding. Beware the fake-local, though! Many of the farmers' markets or shop-local markets in the old city town centers are made exclusively for tourists, and you will see no locals there.
Choose Souvenirs Well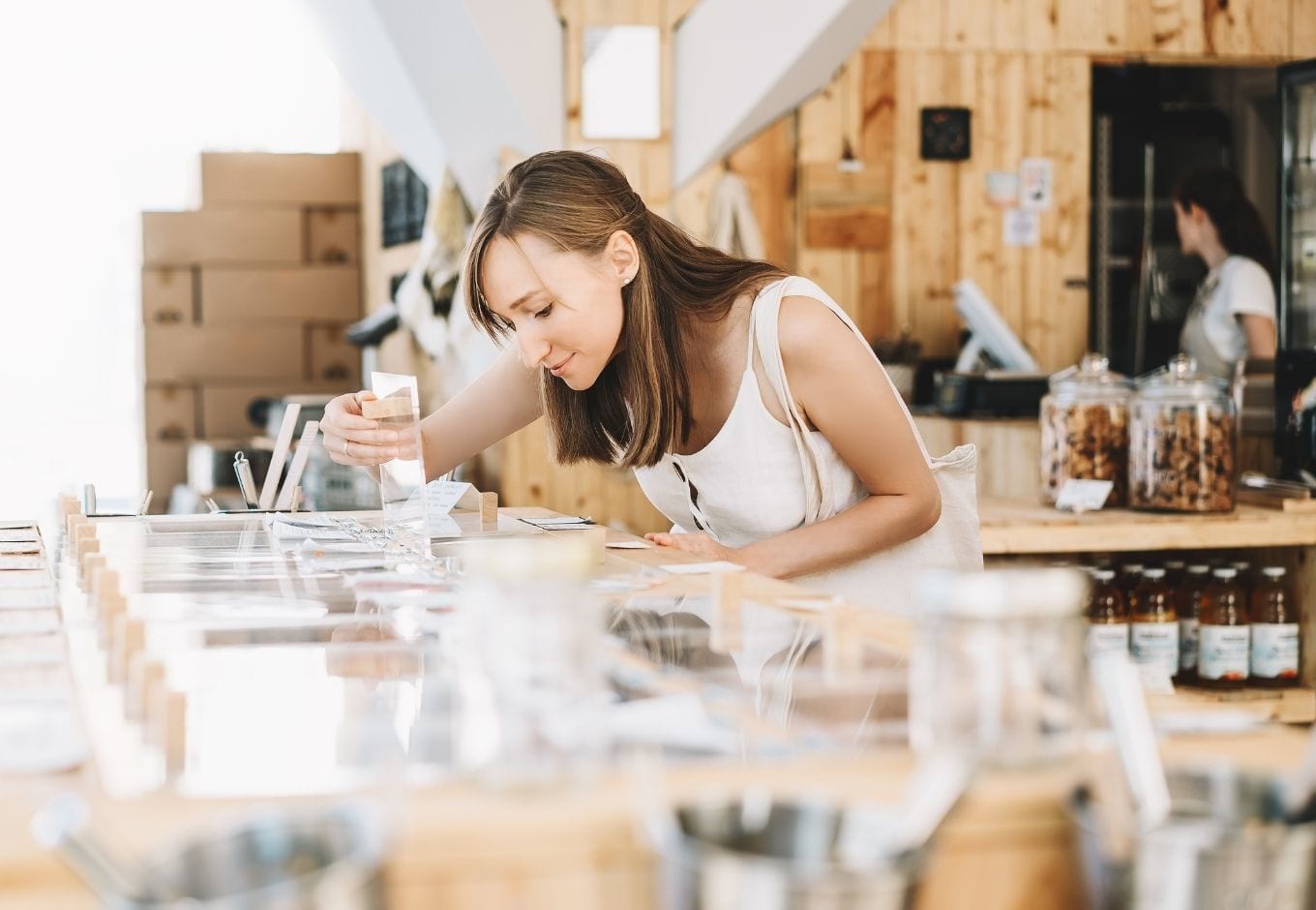 We already wrote about choosing souvenirs and bringing back the travel memories in a sustainable way – but to make it clear once more, there is nothing more unsustainable than buying third country origin, handmade-label souvenirs your loved ones will never use, just to have something to bring back home. Instead, opt for consumables, like spices, or cosmetics, like artesian soaps, or essential oils, or if you are sure to invest in the gift, then something truly traditional, like an embroidered shirt, earrings, or another jewelry piece. If you want to give something personal, though, it is always a good idea to send a postcard back home.
Get Involved With The Local Community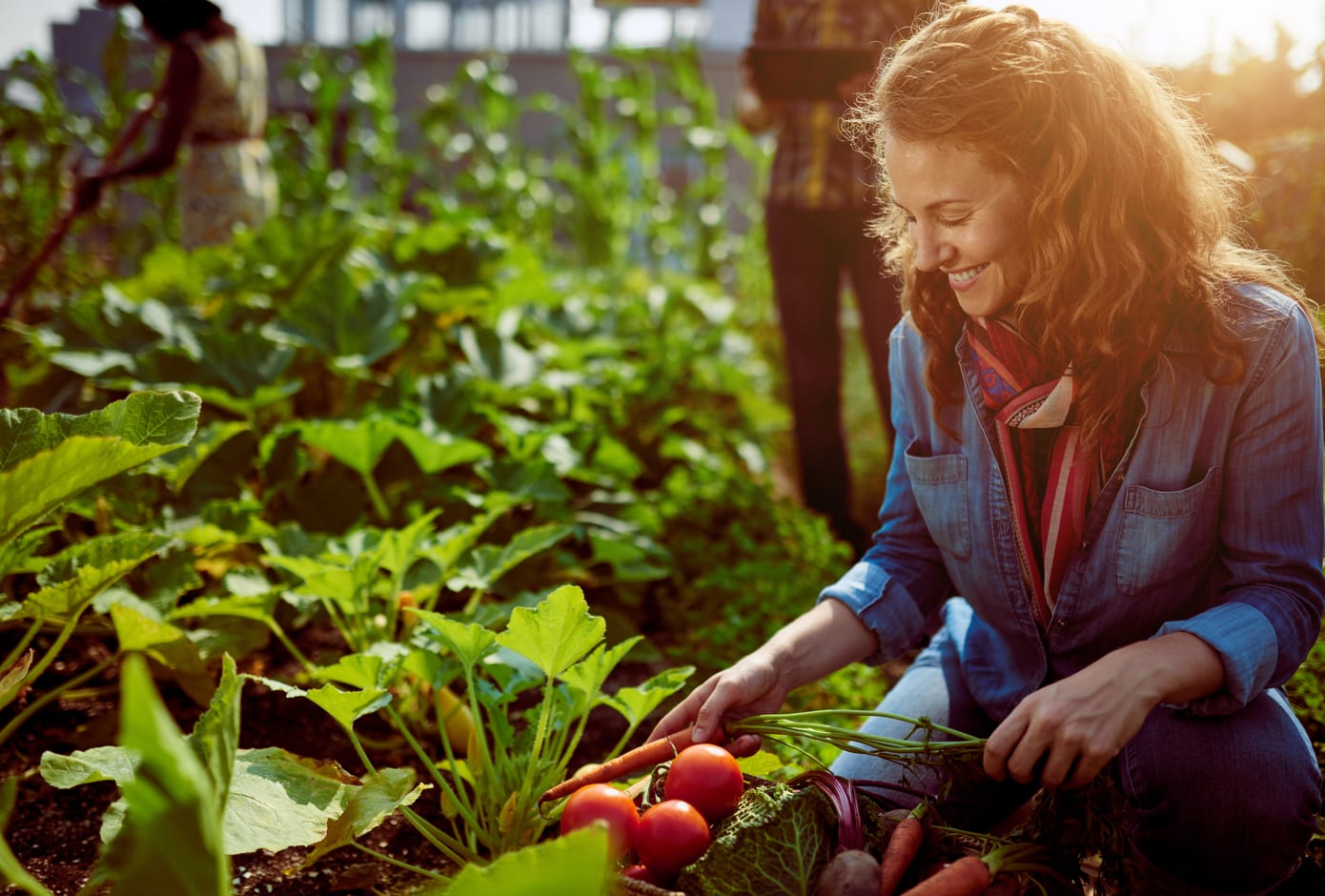 Traveling sustainably does not only mean going to green hotels and shopping in local markets. You can skip the tourist route and ways of traveling for good, and join a volunteering program instead. Choose to volunteer and connect with the local community, contributing to their social, economic development, as well as environmental protection. You can travel and volunteer for student organizations, as an international association member, or volunteer for international development or organic farming organizations.
This way, most of the time you live in shared housing, and your work is directed towards sustainable development. Good for you – good for the planet!
Do Your Research And Watch Out For Greenwashing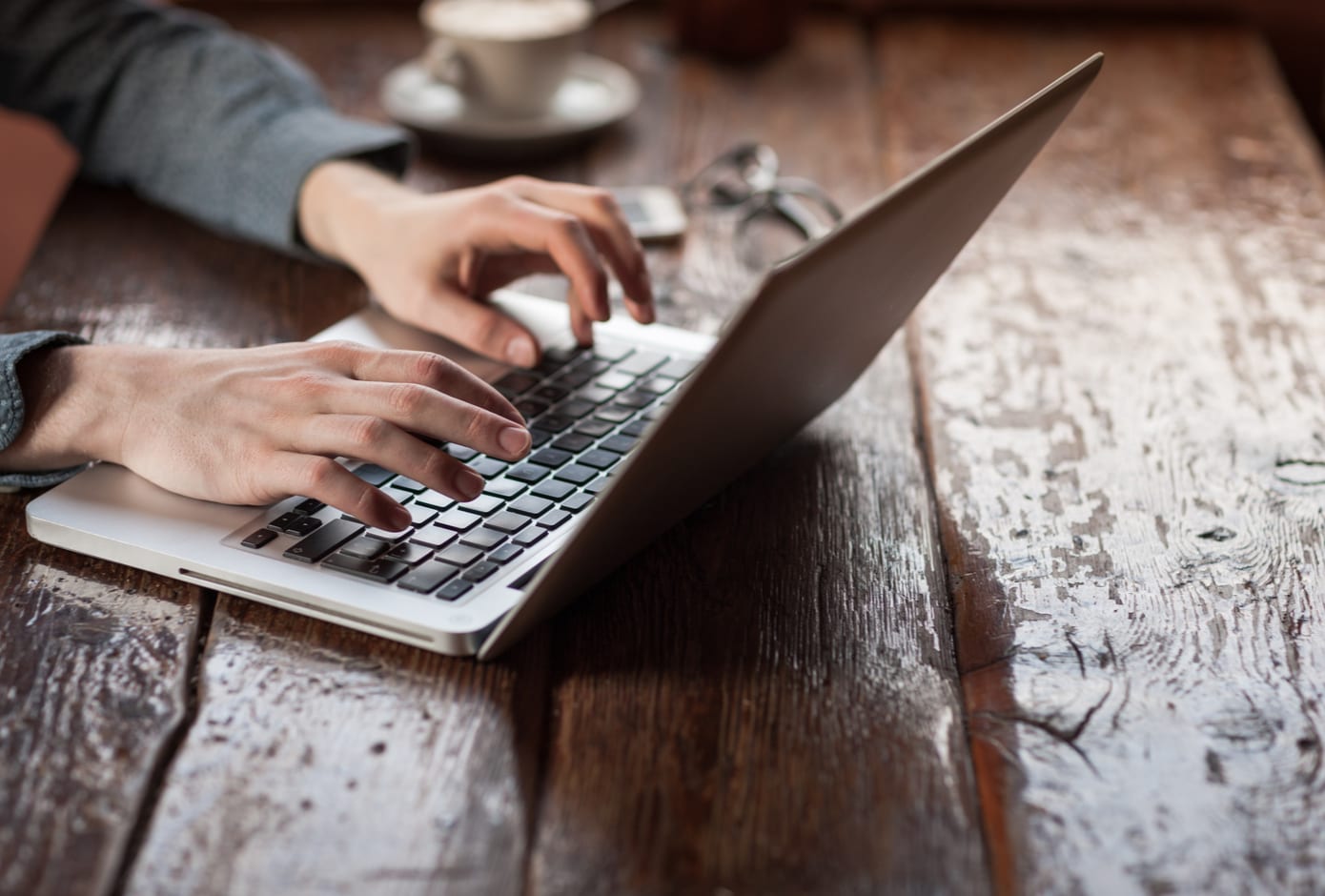 Last but not least, you should always watch out for greenwashing when booking a hotel, buying local-made or free-trade souvenirs, or purchasing vegan, vegetarian, or eco-friendly products (which appear to be safely packaged in 3 plastic wraps!). Greenwashing is a thing, and only truly understanding the way how sustainability can be achieved on your travels, will make you a better consumer, both ecologically, socially, and economically.
And, in case you don't know yet, greenwashing is a tactic used by companies to persuade the public, convincing them that the organization's products and policies are environmentally friendly when they are actually not. To avoid falling into this trap, make sure to do your research before learning what companies are truly eco-friendly or green.
Packing List Tips for Sustainable Holiday
Pack Only Things You Need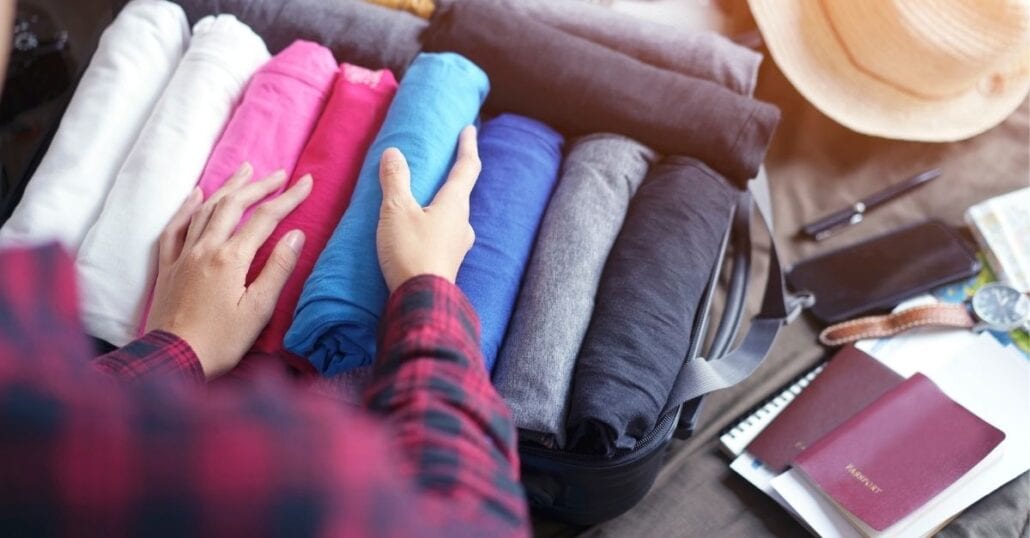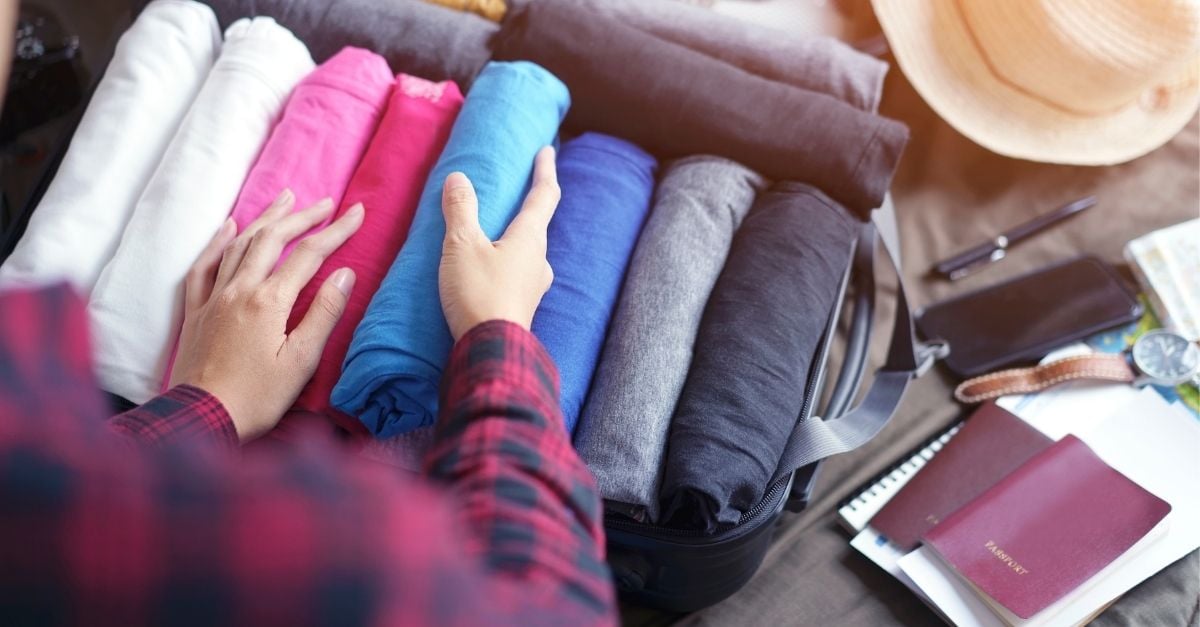 Now, when you are more or less acquainted with what it means to travel sustainably, you have chosen your destination and probably booked your train tickets, it is time to pack your bags. To do so with the most considered approach, always try to pack less – and more important than packing less is to pack smarter. Instead of 5 shirts, get 2 shirts, 1 sports underwear that can survive multiple wears, and a bar of soap to wash your shorts in the hotel sink.
What is a no-brainer for some, it's hard to twist their head around for others? Packing for a week maybe the same as packing for a month (or few), given that you pack only the things you cannot live without.
It will differ from travel to travel, but the rule of one pair of shoes holds pretty well if you are on a casual, no-work trip. Packing in flats for work meetings and leaving heels at home will make getting ready and getting around much easier in Europe, as most cities are walkable. As for hiking and leisure, leave flip flops at home, and always opt for proper shoes instead of sandals.
Shoes are nowhere close to the only unnecessary items we usually pack in. Always consider how many electronic devices you will actually need, and which ones you can safely leave at home. Traveling with a laptop may be inescapable for some, but in case you are going on a vacation with your family, consider taking the least amount of electronics with you, to dedicate more quality time to your family members instead.
Pack Reusable Items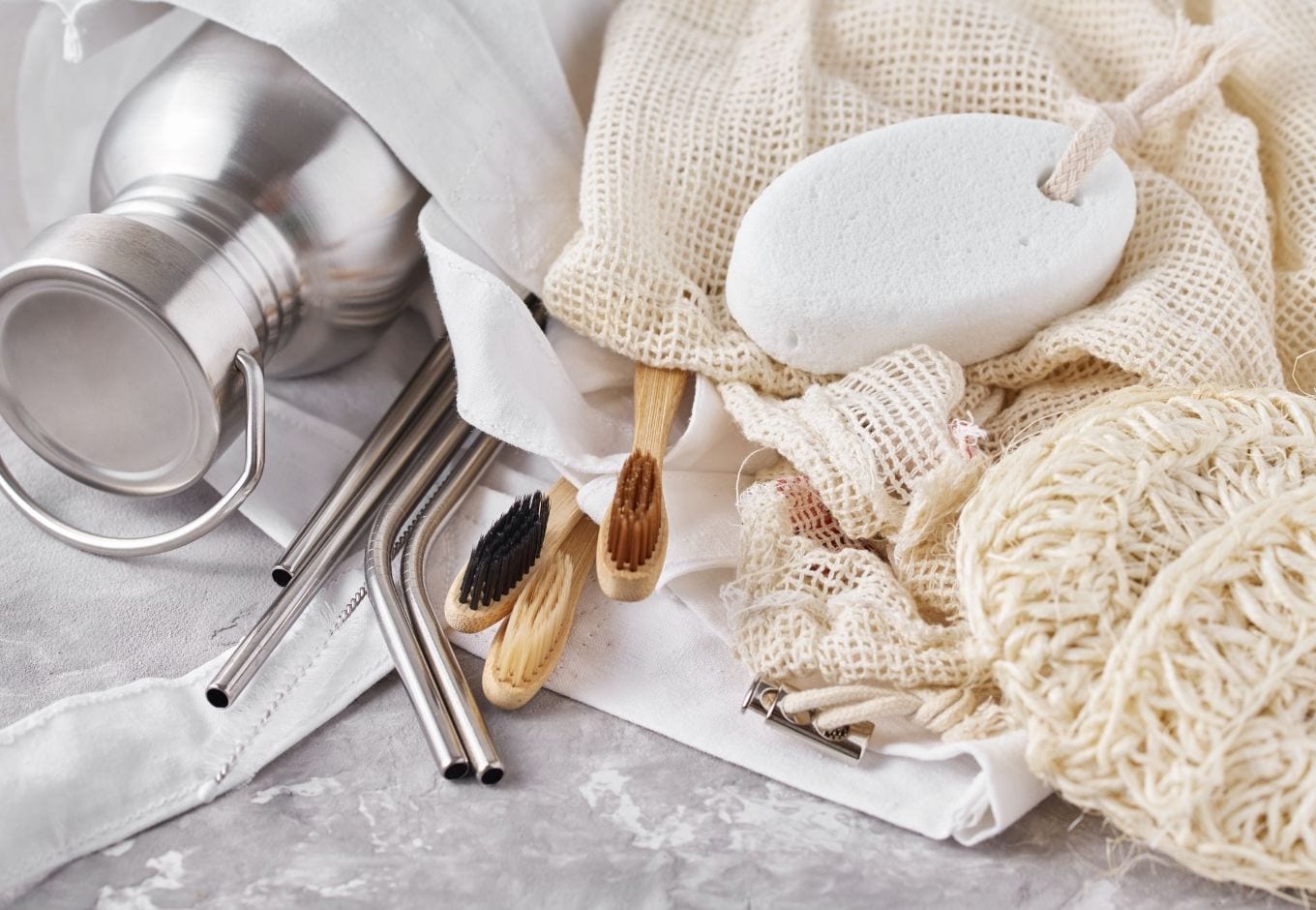 Packing reusables is a must, especially if you are on a leisure trip and plan to walk the city most of the time. Try to take a reusable water bottle, reusable stainless-steel utensils, a short pocket knife (4.5 cm long, so you can take it with you on a plane), and reusable produce bag set, as well as a tote, to skip the plastic shopping bags.
Skipping some cosmetics items, like liquid shampoo and wet napkins, and switching over to bar soaps and DIY busy mists to refreshen yourself while walking for hours in the hot streets of Sevilla or Dubrovnik, will do wonders for your skin, take the stress off for cabin baggage allowances, and make the planet happy.
Invest in Quality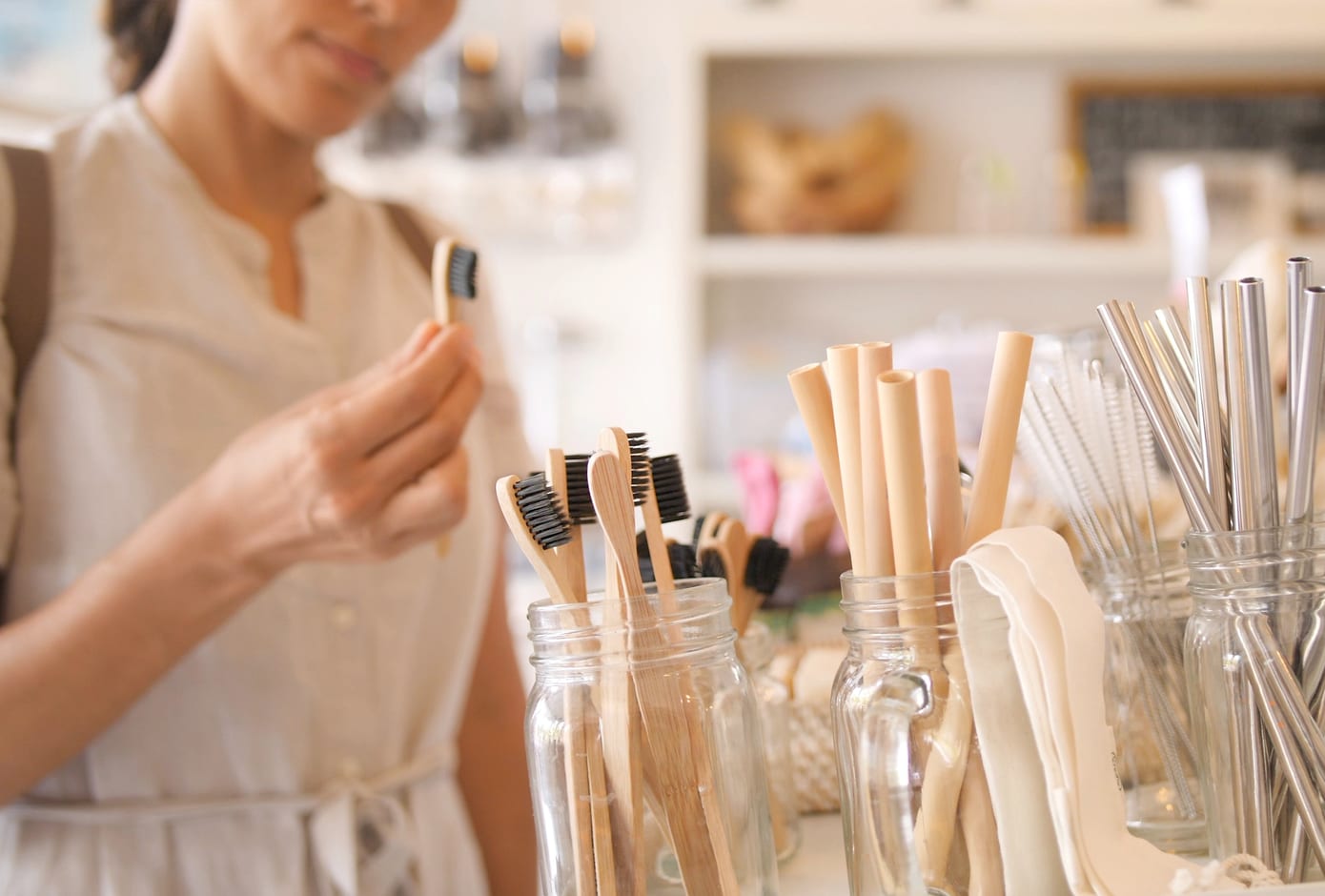 Quality over quantity may be something you hear every single day and for a good reason. Why buy tens of sweaters when you can get one that sticks with you for years and serves perfectly well for many occasions?
Learn Some Water Hacks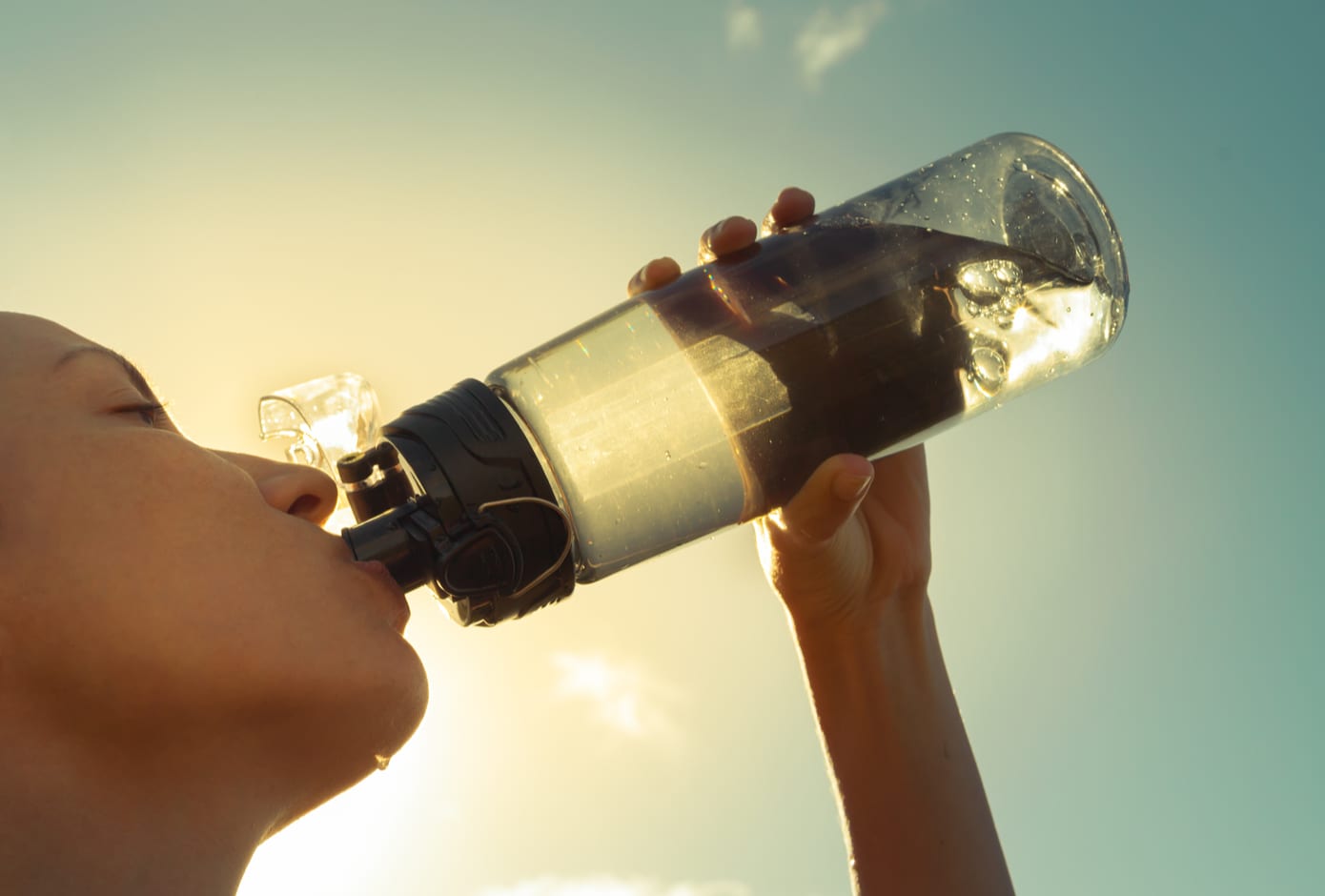 But learning some water hacks is essential to make use of reusable items even in places where water quality is not the highest, and it is not safe to drink tap water.
When traveling to Vietnam cities, for example, you should always ask for a jug of water in your hotel room. This way, you can refill the water bottle without calling a room service every time you are thirsty, and always refill the bottle with fresh and safe drinking water before you leave.
More than that, asking for free bottle refills at restaurants is ultimately the best choice when you are out of town. In European countries, free tap water is not commonly offered, but if you ask for it, you get it. Otherwise, you will likely end up with several plastic water bottles sitting on your lunch table.
If asking for favors is out of your comfort zone, then buying a travel water purifier may prove to be worth it, especially if you travel frequently and most times are out in the city or on the run. These small reverse osmosis RO or ultraviolet light UV devices do not take much space in your bag but come at a price (around $100) to kill bacteria and viruses.
Water purifying tablets are much cheaper, costing around $10.00 per pack – and serving you around 2500 liters of water per pack.
Make sure you also opt for a reusable water bottle, as 80% of plastic water bottles end up in landfills and release chemicals into the environment while decomposing.
The Sustainable Travel Packing List
Sustainable Travel Packing List: Personal Hygiene Items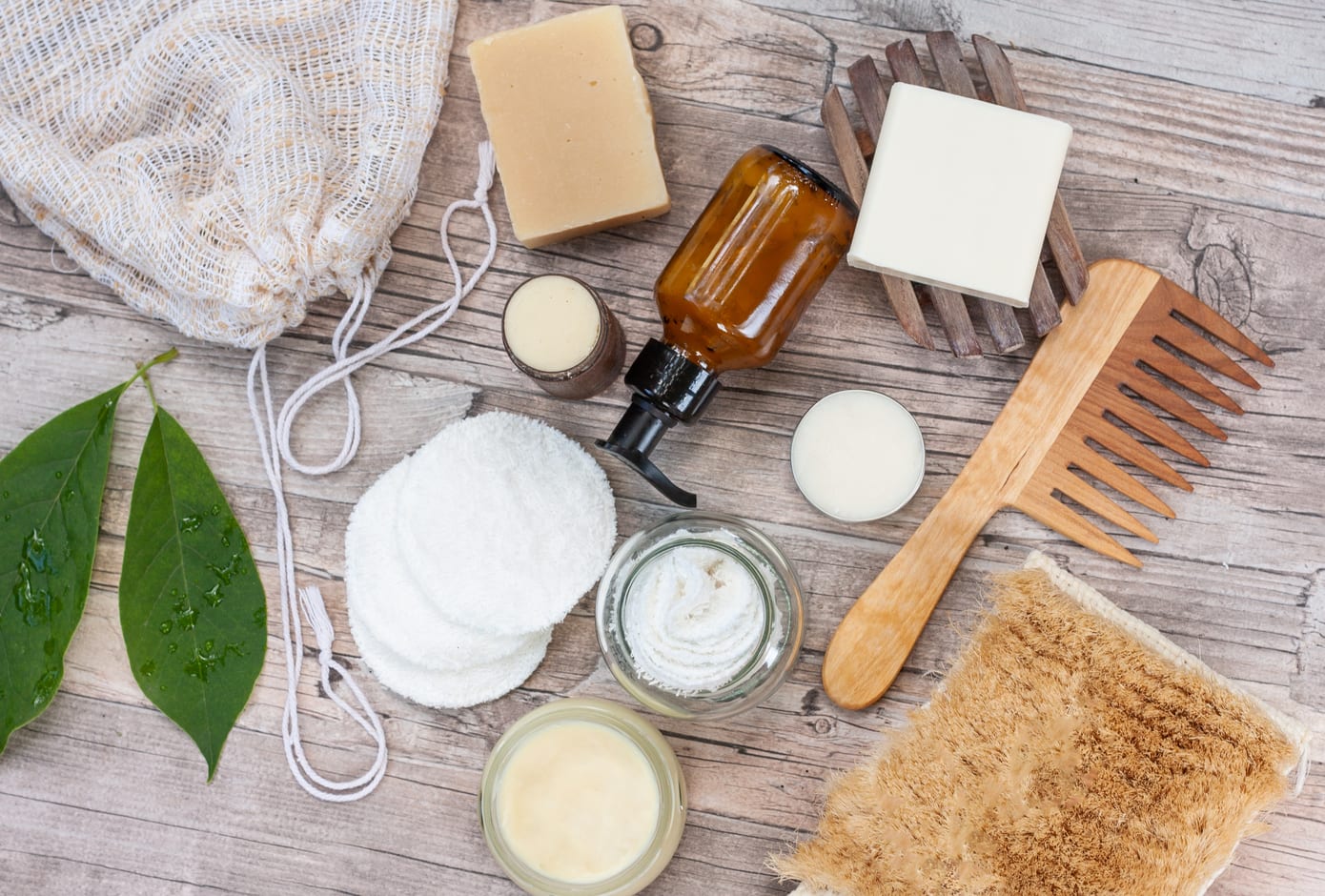 Bamboo Toothbrush
Wooden hairbrush
Steel razor
Stainless steel nail clippers
Stainless steel tweezers
Biodegradable shampoo bar or eco-friendly travel wash (which can be used as shampoo, conditioner, body wash)
Natural sponge
Soda and mud
Reef safe sunscreen (for a summer trip)
Sustainable Travel Packing List: Clothing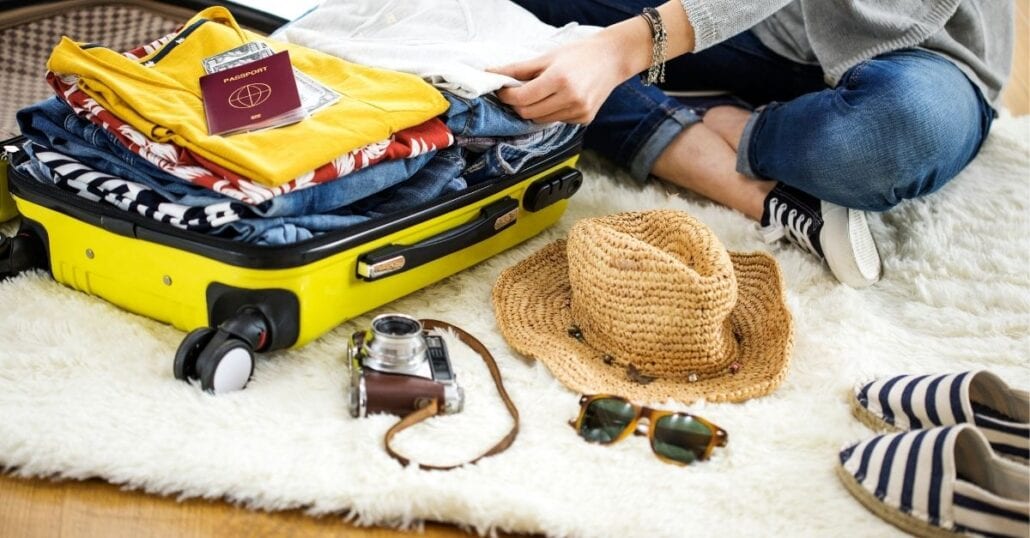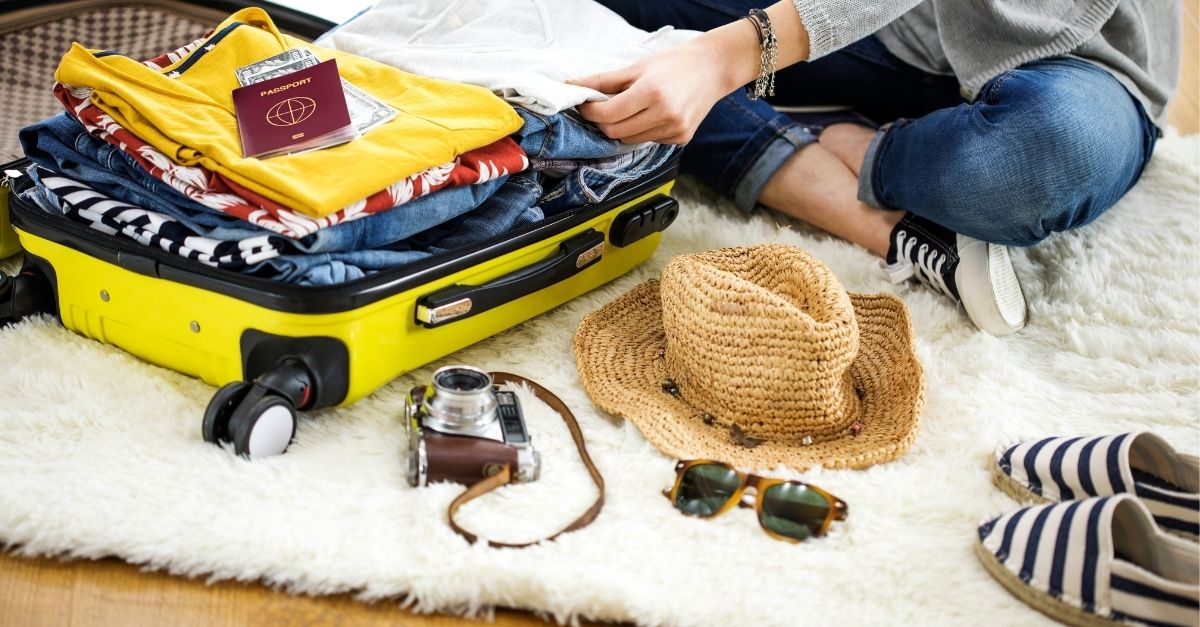 When travel packing, just go with the basics. Mix and match your pieces in a different climate with less luggage taken on board. Added bonus? There is no way you will go shopping aimlessly if you have no luggage space!
Sustainable Travel Packing List: Electronics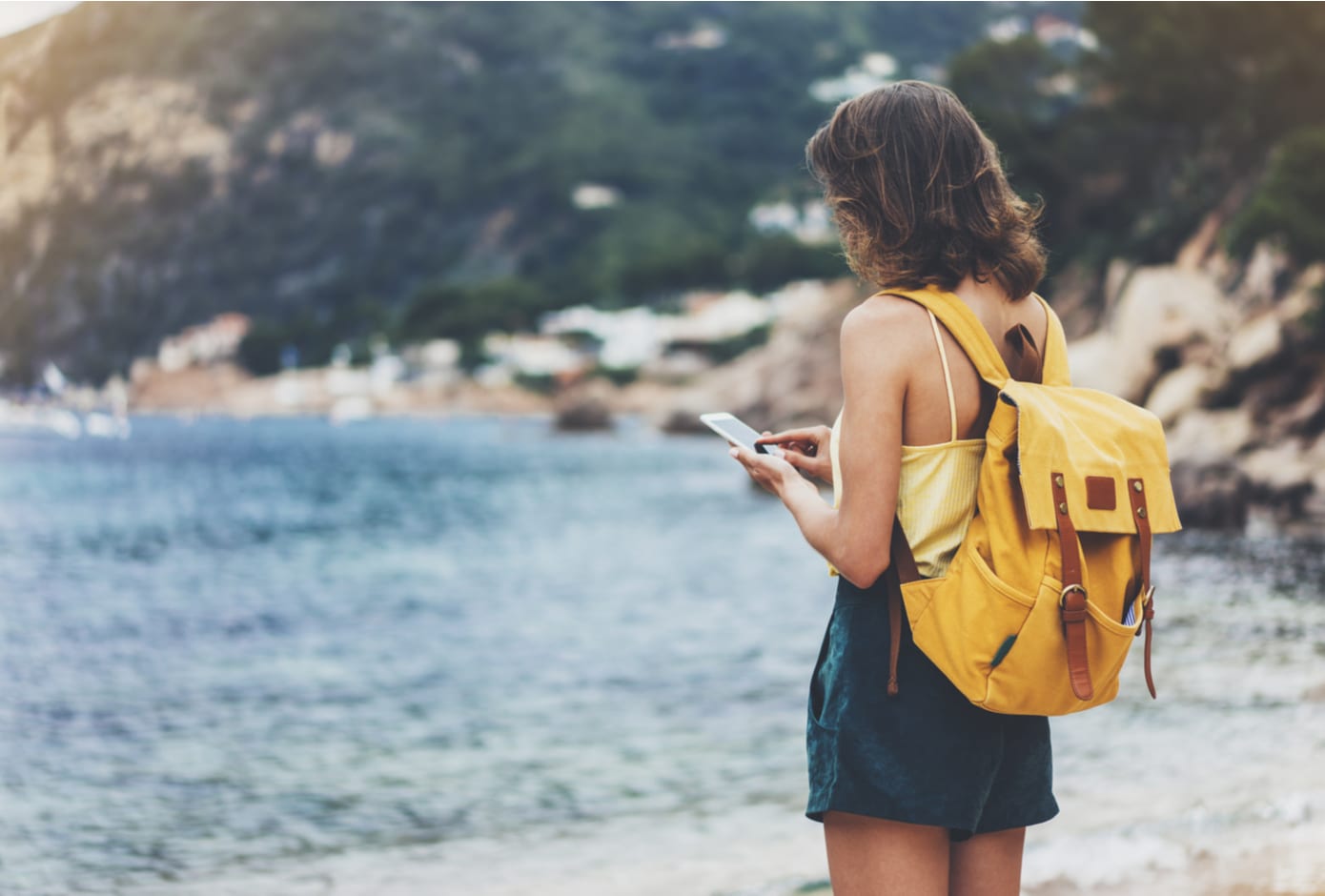 Unless you have to catch up on work, better leave your PC and tablets at home. If you prefer a more authentic way of capturing the moments, try out sketching city scenes or scrapbooking.
Sustainable Travel Packing List: Eating and Cooking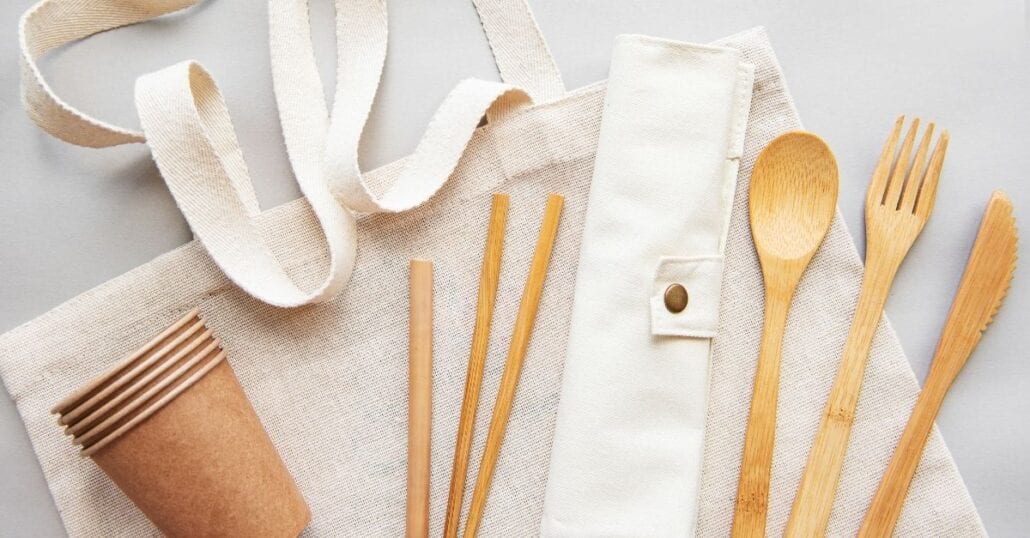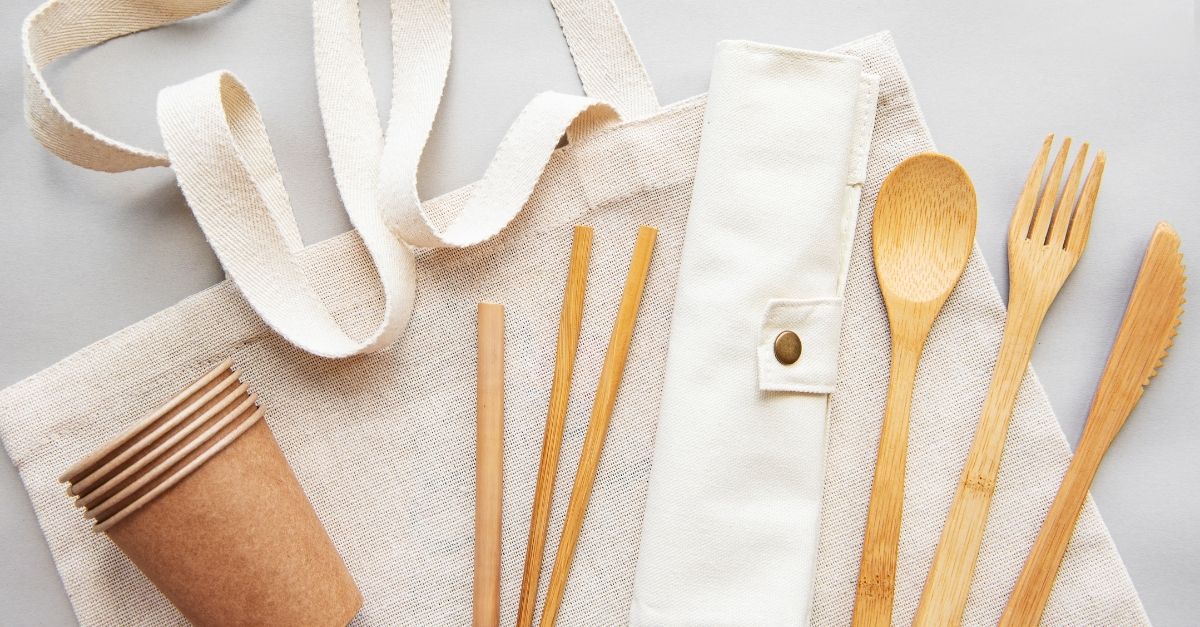 If take your own utensils, you avoid plastic waste when eating on the street.
Travel Knife
Travel utensil set
Reusable water bottle
Water purifier tablets
Fruit and vegetable mesh bags for shopping
Reusable straw
Even if you do not consider yourself to be a green thinker, then packing more lightly and more considerate will always come with its perks. Smaller luggage sizes, also less stress with finding the right conditioner in the Vietnamese grocery store, and fewer problems with getting plastic-free street food on the streets of Istanbul.
The post What to Pack for a Sustainable Trip To Europe first appeared on CuddlyNest Travel Blog.