Vietnam vs. Thailand: Which One Should You Visit First
Choosing between traveling to Thailand or Vietnam is not an easy decision to make. Both countries are saugh-after Southeast Asia destinations, boasting not only immense natural beauty but also a showcase of scenic historical sites, ancient temples, outdoor markets, and more. And, while Thailand is still the most visited destination in Southeast Asia, Vietnam has […] The post Vietnam vs. Thailand: Which One Should You Visit First first appeared on CuddlyNest Travel Blog.
Choosing between traveling to Thailand or Vietnam is not an easy decision to make. Both countries are saugh-after Southeast Asia destinations, boasting not only immense natural beauty but also a showcase of scenic historical sites, ancient temples, outdoor markets, and more.
And, while Thailand is still the most visited destination in Southeast Asia, Vietnam has experienced a boom in both inbound and domestic tourism over the past years, welcoming nearly 9.8 million international tourists in the first 7 months of 2010, according to the monthly report from the General Statistics Office of Vietnam (GSO). This represents an increase of 7.9% over the same period the previous year. Vietnam has also been through a massive hotel construction, and places like Halong Bay are becoming huge resort destinations.
To help you make the best decision and embark on a memorable trip to Southeast Asia, we're breaking down the main differences between Thailand vs. Vietnam. Have a look!
Note: Make sure to double-check COVID 19 precautions, protocols, and operating hours before you visit any of these sites.
Nightlife Vietnam vs Thailand
Nightlife In Thailand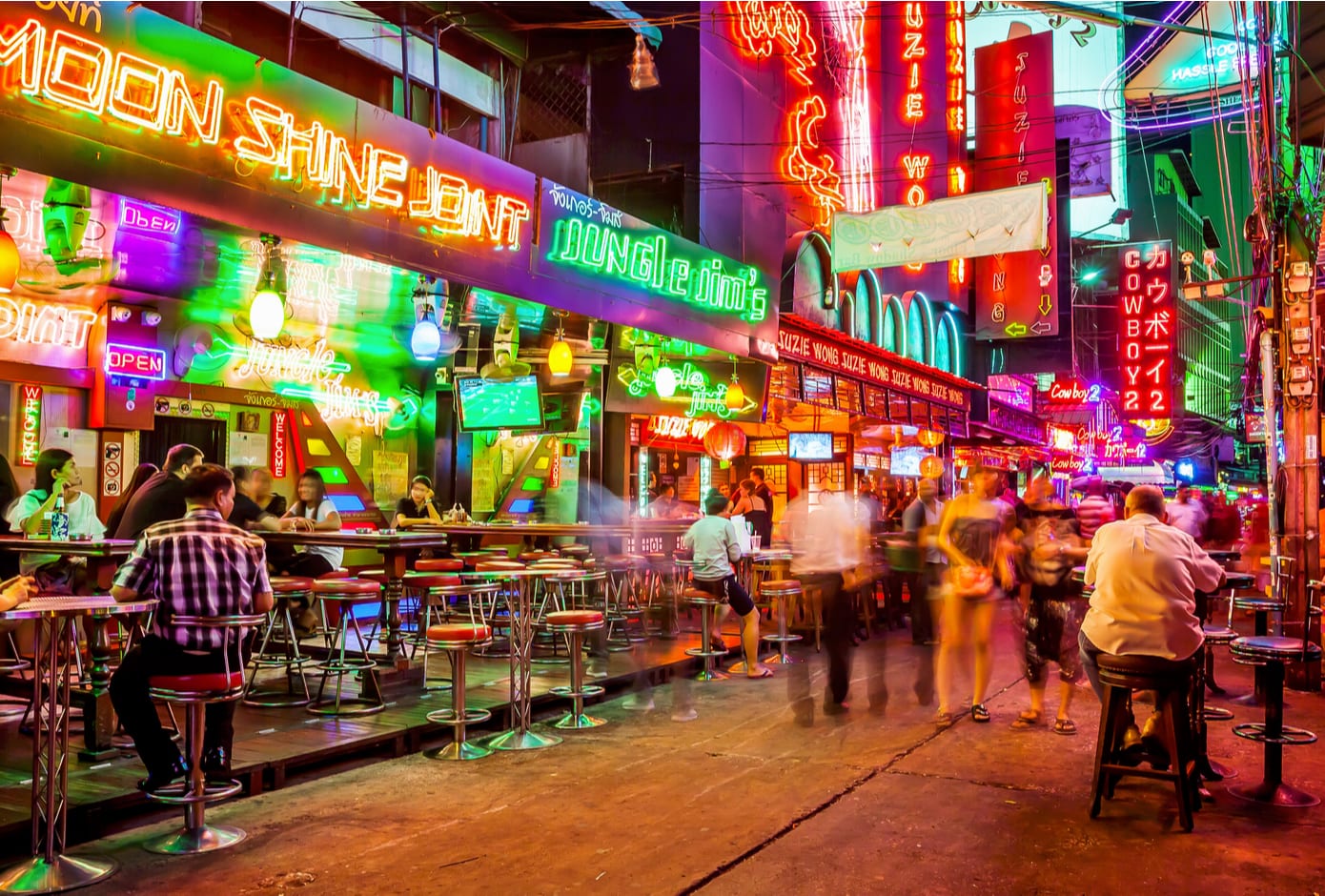 When it comes to nightlife, few destinations can top Thailand. Festive, cultured, vibrant, and dynamic, this destination hosts a plethora of parties, which take place all across the country, from Bangkok to Phuket. One of the best party seasons in Thailand is from November to March, which is when the sand turns into a dance floor, and beaches get glistering with neon lights, fire spectacles, and music. Thailand also has a variety of popular foam parties, especially in Pattaya, cultural shows, pool parties, pub crawls, and amazing rooftops. Not to mention the iconic Full Moon Party which happens every month at the Haad Rin beach on Koh Phangan island.
Nightlife In Vietnam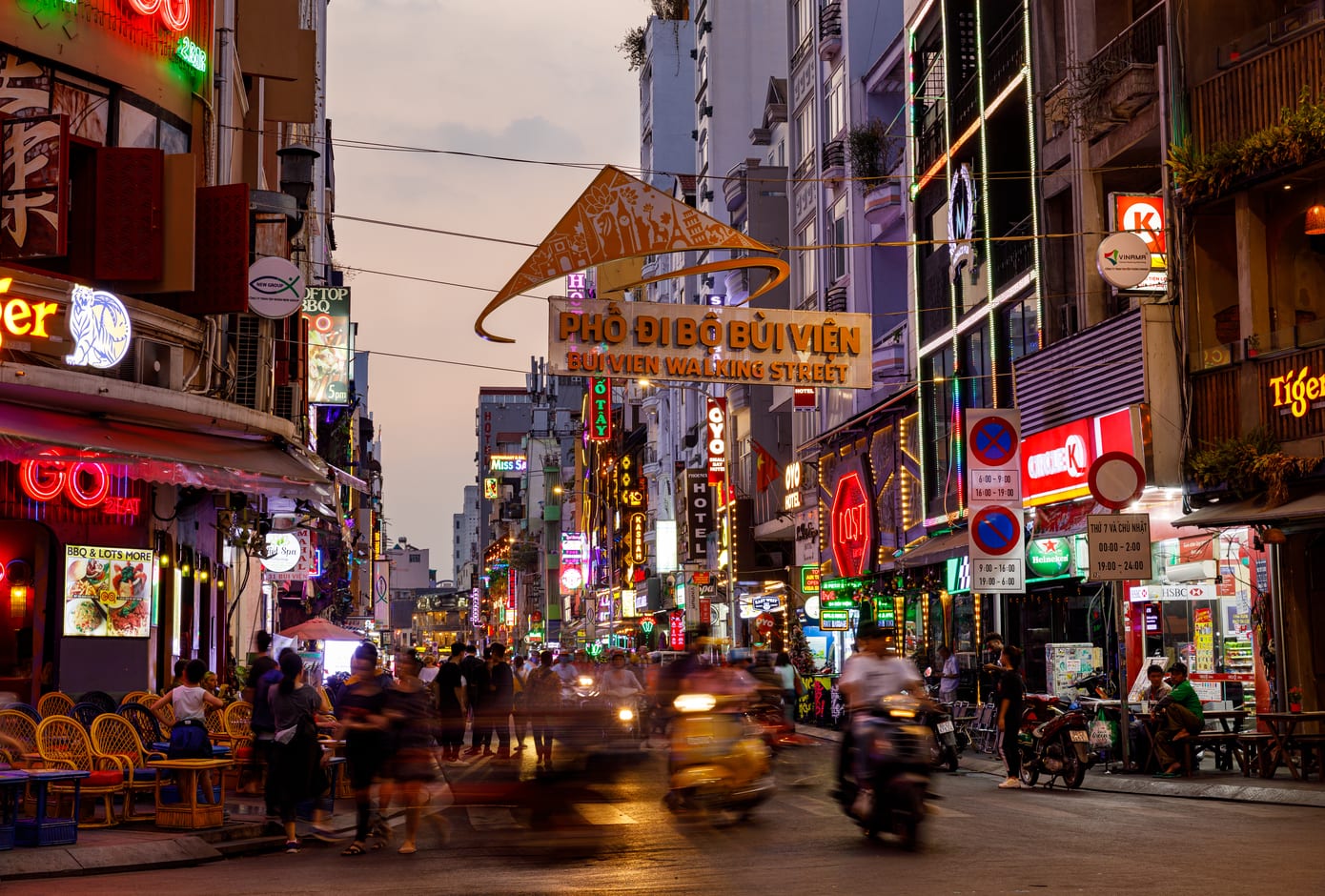 Even though Thailand's parties are hard to beat, Vietnam's nightlife has been changing over the years and becoming more abundant. Big cities like Ho Chi Minh City and Hanoi are now full of lively pubs, clubs, and bars, which are relatively affordable. In Vietnam, there's also a variety of waterfront bars and clubs in beach destinations such as Mui Ne, and Nha Trang.
People Vietnam vs Thailand
People In Thailand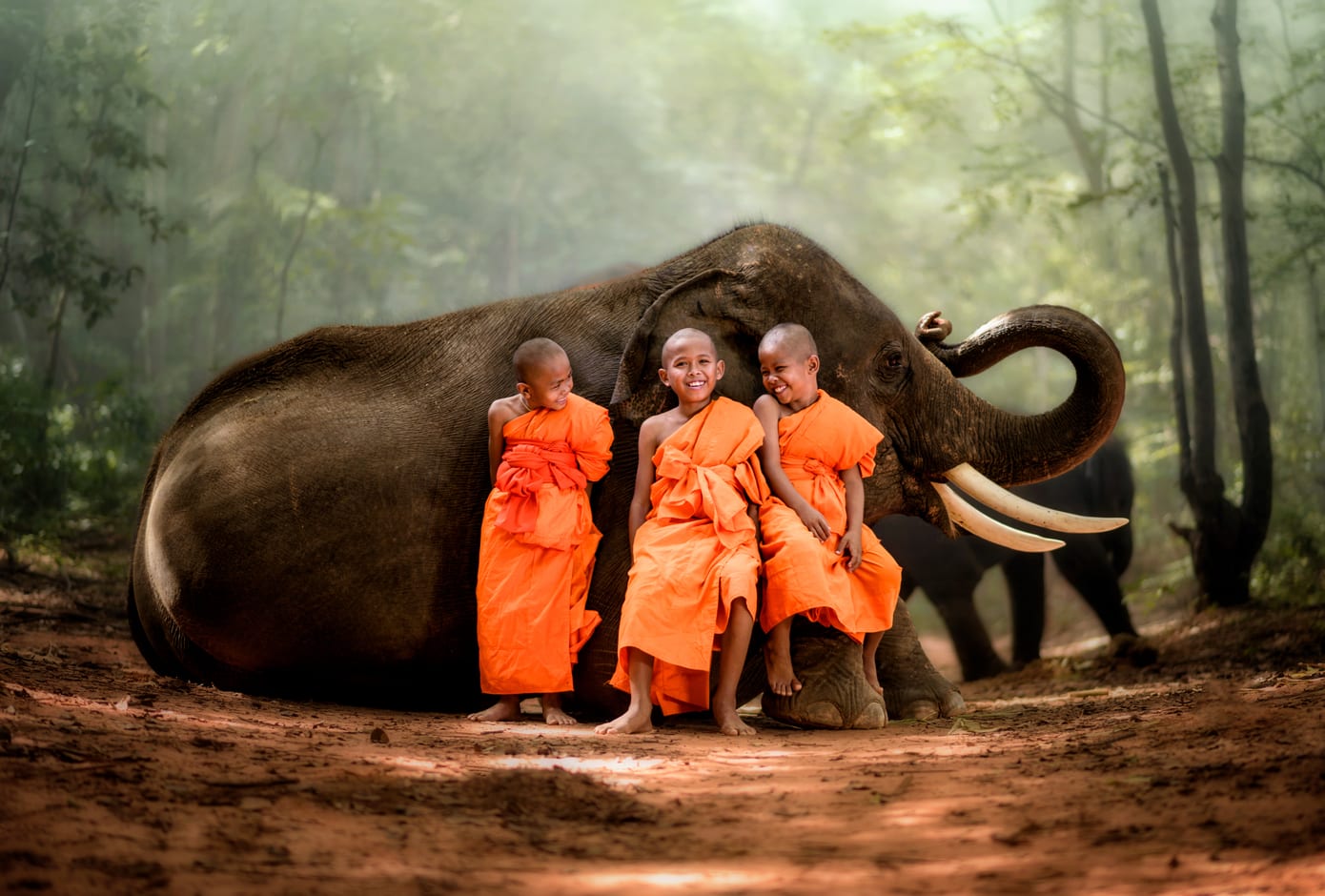 Also known as the "Land Of Smiles", Thailand lives up to its nickname. In fact, there are over 10 types of smiles that a Thai person may use, and each one has a specific meaning, such as "I admire you" or "I'm proud of you". Thailand is home to friendly people, who make an effort to communicate and tend to be very helpful and receptive towards tourists.
People In Vietnam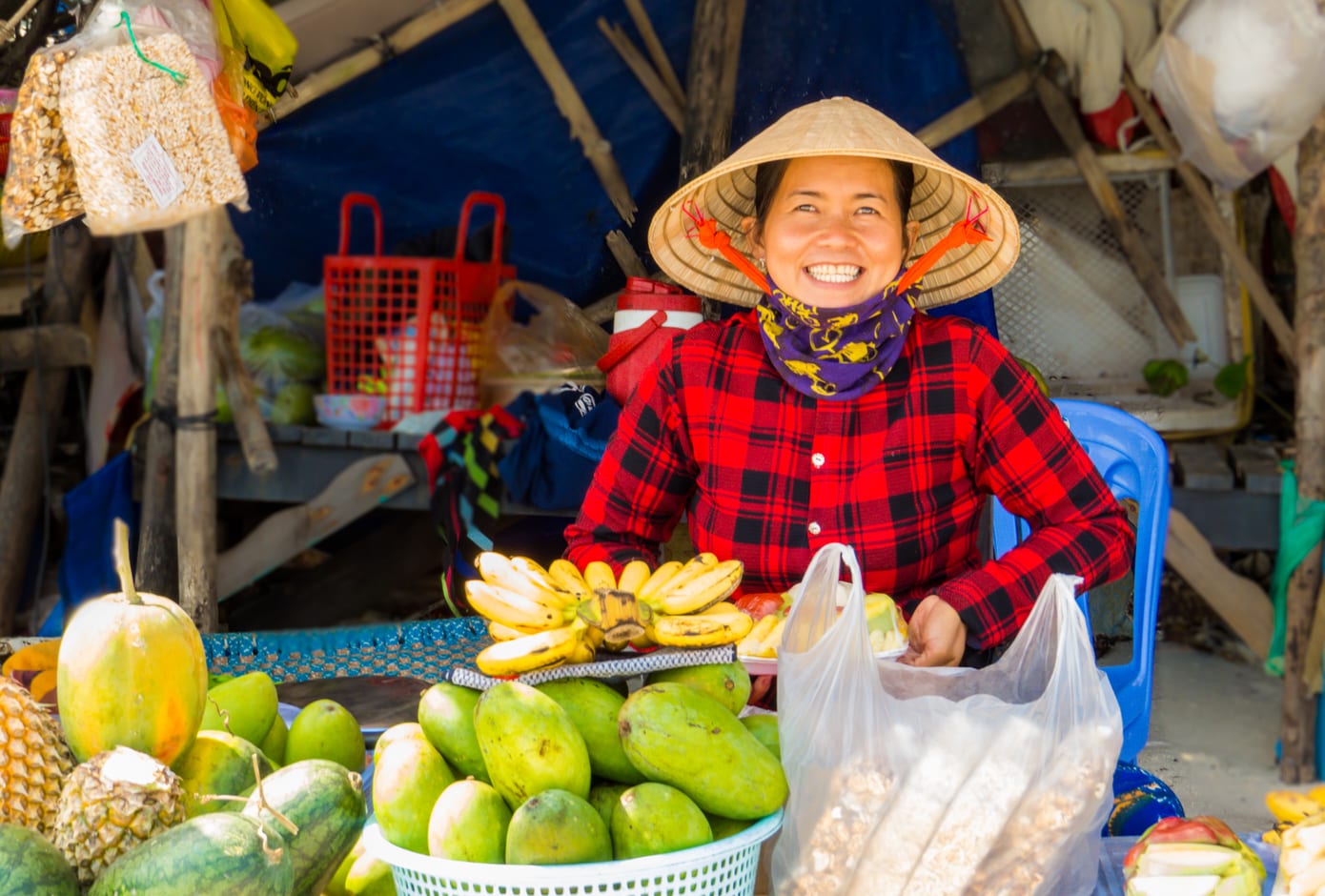 Vietnam is also home to friendly and warm people, but many travelers complain that they felt taken advantage of by locals when visiting this destination, and didn't feel welcomed. Other travelers said that they had a wonderful experience with locals, especially outside of the tourist areas.
While experiences may vary from traveler to traveler, it's always polite to take your common sense with you and try to adapt to the local culture. Also, try to be as open-minded as you can when interacting with locals during your trips not only to Vietnam but anywhere. You might be positively surprised!
Nature Vietnam vs Thailand
Nature In Vietnam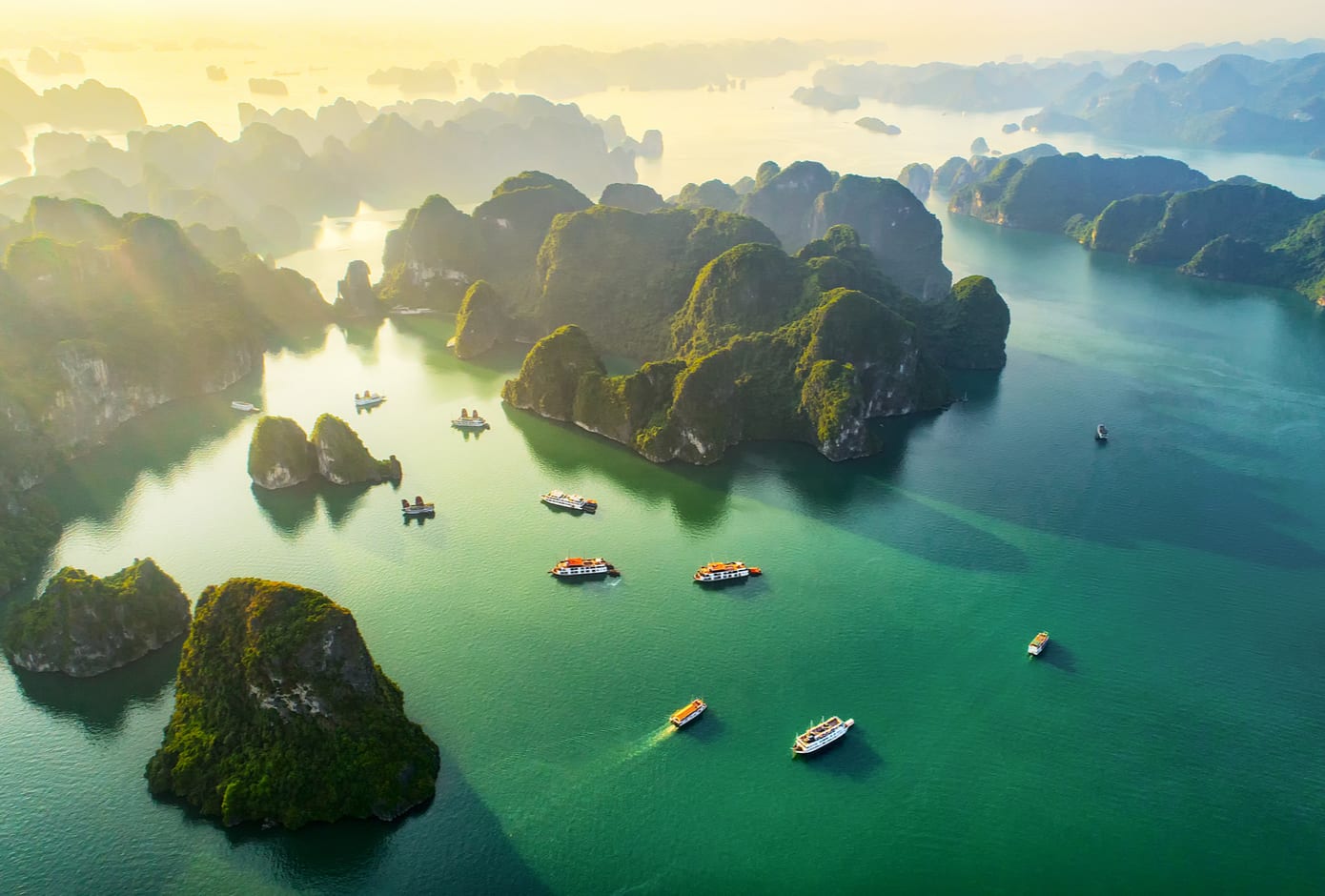 Now, one of the most frequent questions of all: "Which place is more beautiful, Thailand or Vietnam?" The answer is both. And equally. In fact, it's impossible to choose, as both Thailand and Vietnam are adorned with lush verdant hills, white-sandy beaches with transparent water, sweeping views of ancient temples, and more. So, when it comes to the "Thailand vs Vietnam Nature Battle", both countries win.
Filled with awe-inspiring natural landscapes, Vietnam is different from everything you've seen before. Ha Long Bay, for instance, is one of the finest samples of how gorgeous Vietnamese nature is. Located in the northeast region of Vietnam, in the Gulf of Tonkin, this UNESCO World Heritage Site encompasses around 1,600 islands and islets, forming a seascape of limestone pillars. Once fully covered in lush forests, Vietnam is also home to six bio reserves, and it ranks 16th in the world according to biological diversity, as it's home to approximately 16% of the world's species.
But Vietnam has more than just crystalline water beaches. From North to South, the country is adorned with different landscapes, such as mountain hills covered with rice paddies, picturesque sand dunes, gigantic natural caves with limestone grottoes, and densely forested highlands. Vietnam, by the way, is home to the world's largest cave, the Son Doong, located at Phong Nha-Ke Bang National Park, and featuring huge stalagmites that reach over 70m.
Nature In Thailand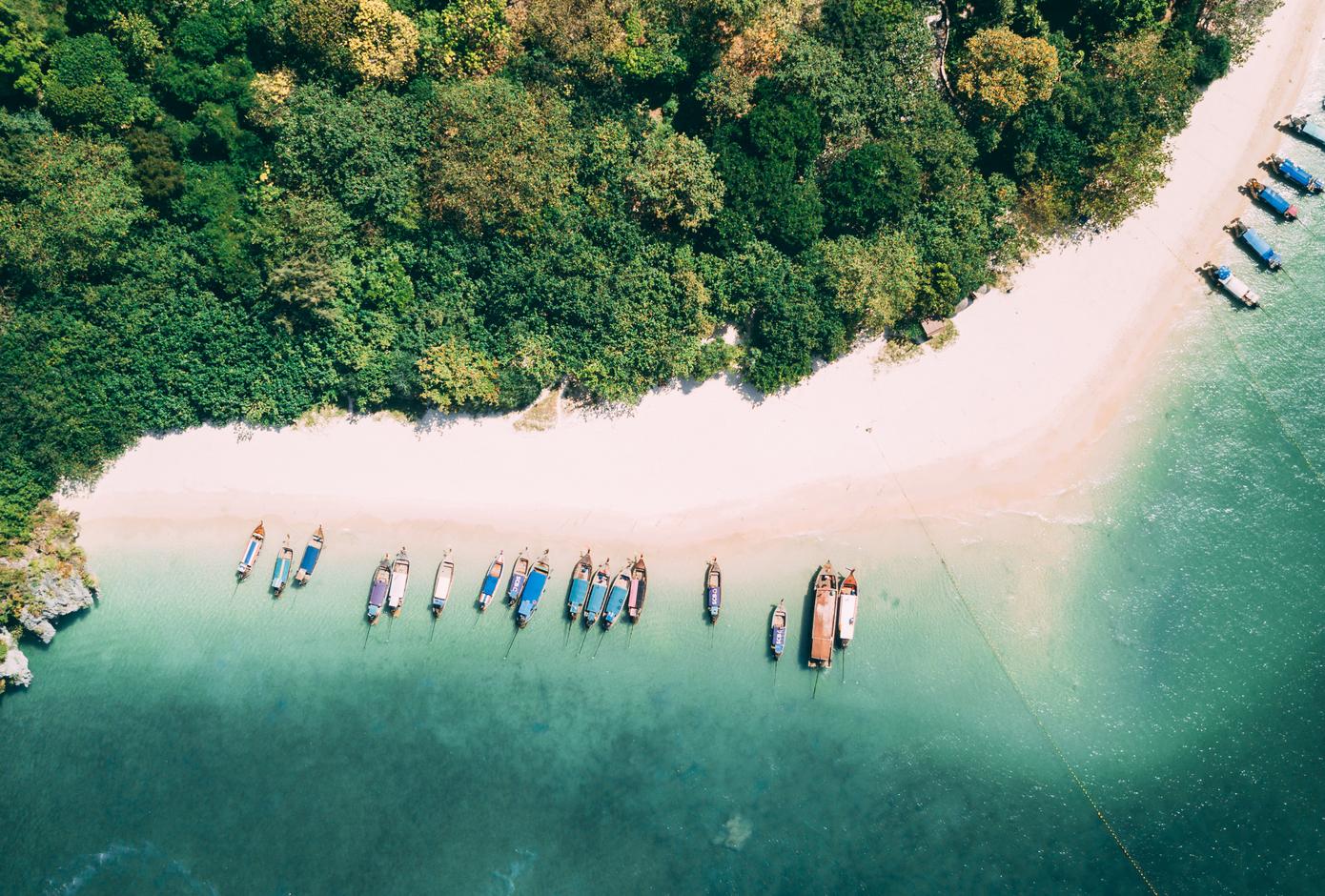 Equally breathtaking is the natural landscape of Thailand. Approximately 25% of the country's land area is covered in a blanket of natural forests, and Thailand is also stripped in bamboo fields and tall coconut palms.
This paradisiac SE Asia destination is also home to 100 national parks, which play host to a vast ecosystem of plants and animals. One of the best-known national parks in Thailand is Khao Yai National Park, which is also a UNESCO World Heritage Site. Located just 200km from Bangkok, the park covers more than 2,000 square kilometers of forest and grassland and spreads across 4 provinces: Saraburi (west), Nakhon Nayok (east), Nakhon Ratchasima (north), and Prachinburi (east). Third-largest national park in Thailand, Khao Yai harbors around 445 bird species, more than 50 km of hiking and biking trails, and several waterfalls.
And while Koh Samui and Koh Phi Phi might be on top of your bucket list, Thailand has 1430 stunning islands, including ones that are lesser-known, such as Koh Lipe, Koh Muk, and Koh Lanta.
Culture And Historical Sights Thailand Vs Vietnam
Culture In Vietnam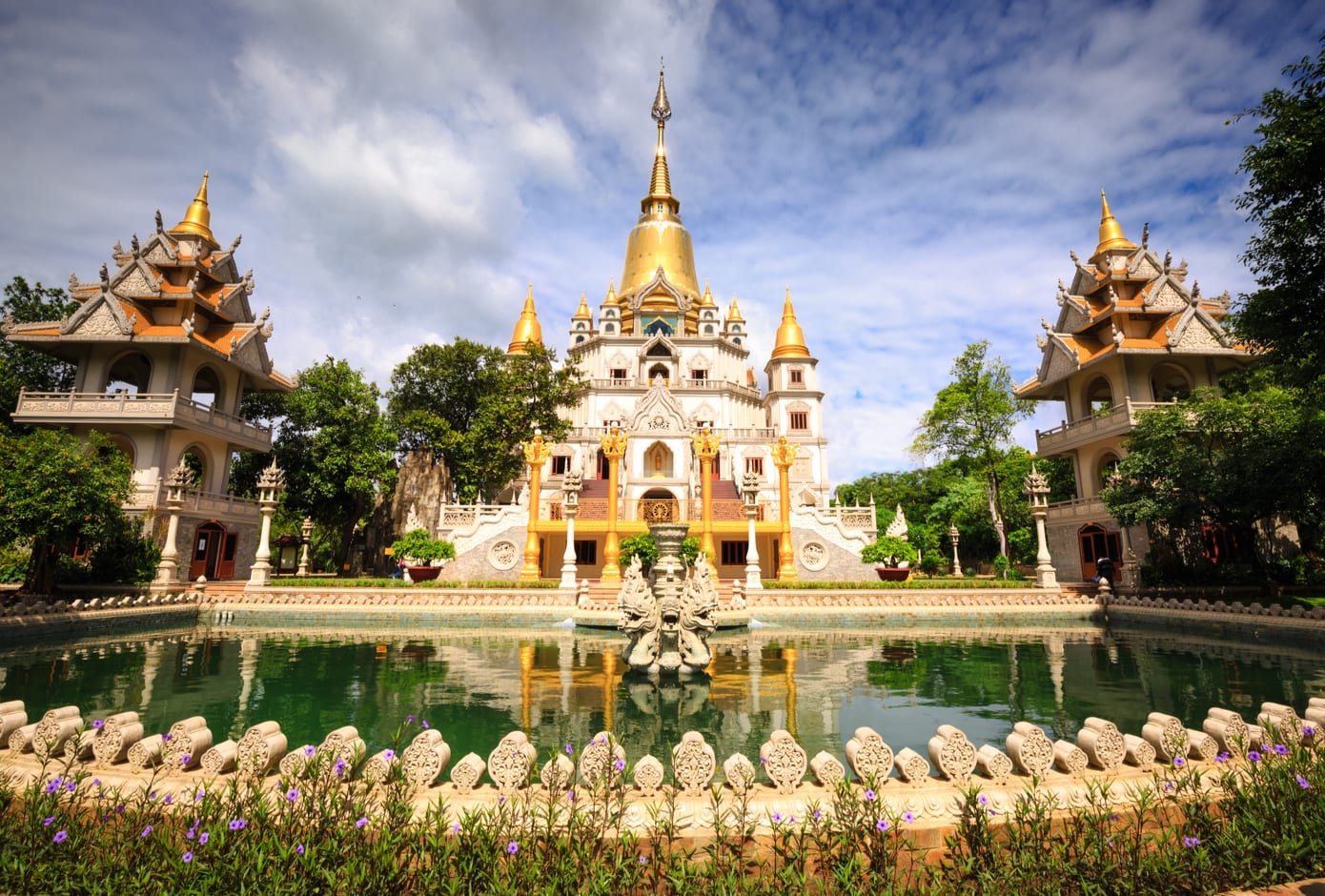 In Vietnam, scenic natural features coexist side by side with ancient monuments, which immortalize centuries of history. Therefore, its attractions are endless. Home to diverse traditions, complex ethnolinguistic patterns, and a myriad of ethnic groups, Vietnam is heaven for those who are eager to experience a brand new culture. The country is said to be inhabited since the Paleolithic age, and Homo erectus fossils dating back to 500,000 BC have been found in caves in Lạng Sơn and Nghệ.
Vietnam is filled with places of cultural and historical importance, and if you're seeking a truly immersive experience, we highly recommend that you uncover some of those sights. During your errands in Vietnam, prepare yourself to come across ancient pagodas dating back to the Emperor Ly Nam De Dynasty (544 – 548), Hindu-themed ruins featuring several stone sculptures, 19th-century citadels, and temples housing hundreds of intricately carved statues of Buddha.
History buffs will certainly fall in love with Vietnam and feel compelled to learn everything they can about the most prominent moments of the country's past: the Chinese occupation, the local dynasties, the French colonization, the Japanese invasion, and the Vietnam War, among others.
Aside from gorgeous temples and pagodas, Vietnam harbors eight UNESCO World Heritage Sites, which are landmarks or areas with legal protection. One of the most fascinating of them is the Hoi An Ancient Town, a former trading port between the 15th and 19th centuries filled with intact French colonial-style buildings. Another must-go cultural attraction in Vietnam is the Complex of Hue Monuments, which was the capital of the country in 1802, and home to the Imperial Residence, the Imperial City, and the Forbidden Purple City.
Culture In Thailand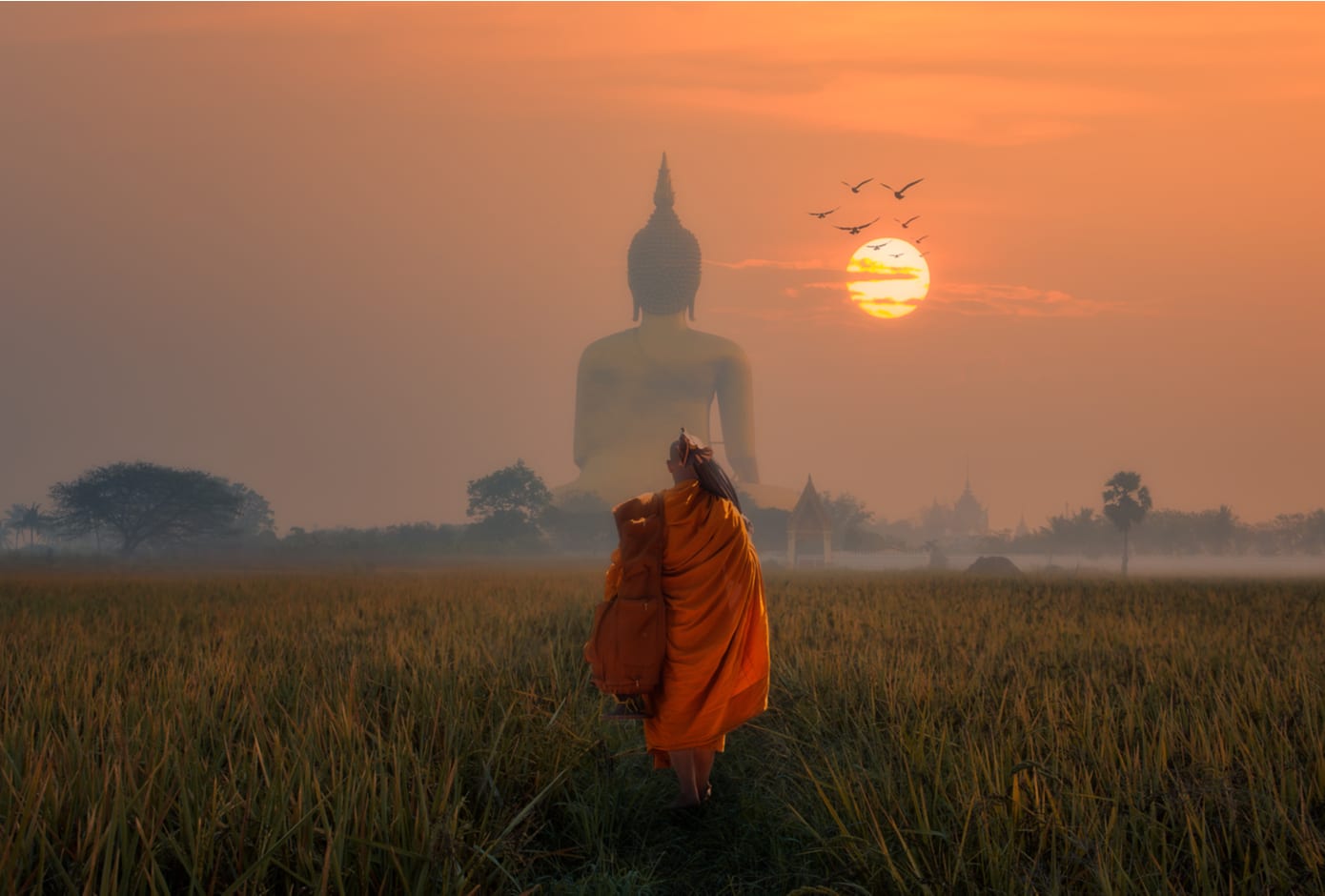 Thailand is not behind Vietnam in terms of culture. Aside from the paradisiac beaches, the historical sites are the most sought-after tourist attractions in the country.
In Thailand, spirituality meets history, and the locals have been practicing Theravada Buddhism since at least 100 AD. Buddhism, by the way, is the most common religion in the country, and approximately 95% of the people follow this religion. One of the most exciting ways of learning about Thai beliefs, culture, and history, is by visiting the local temples, which are spread all across the country. There are 40,000 temples in Thailand, which date back to thousands of years ago. One of the oldest is the Wat Phra Phutthabat, built-in 1624 by King Songtham of Ayutthaya. A highly revered temple, Wat Phra is also known as the "temple of the Buddha's footprint", as it's believed that Buddha Gautama once left his footprint on this site.
Other stunning Buddhist temples in Thailand include Wat Pho, the 'Temple of the reclining Buddha', which houses a giant reclining Buddha that is 46 meters long, covered in gold leaf; the bizarre-looking White Temple, Chiang Rai, filled with a profusion of symbols; and Wat Phra Kaew that features a 6-inch high Buddh made of jasper or jade.
Another amazing way of experience Thailand's culture is by going to one — or more — of the country's festivals. This destination boasts a showcase of lively celebrations and festivities, you just have to pick your favorite and plan your trip accordingly. For some family-friendly fun, go to the Chiang Mai Flower Festival, which happens annually in the first week of February, when Chiang Mai and its surrounding areas are brimming with indigenous flowers. Another magical festivity in Chiang Mai is the Yi Peng Festival, in November, which is when floating lanterns, also known as Khom loy, are released across the city as a way to pay respect to Buddha.
Local Cuisine Vietnam Vs Thailand
Food In Thailand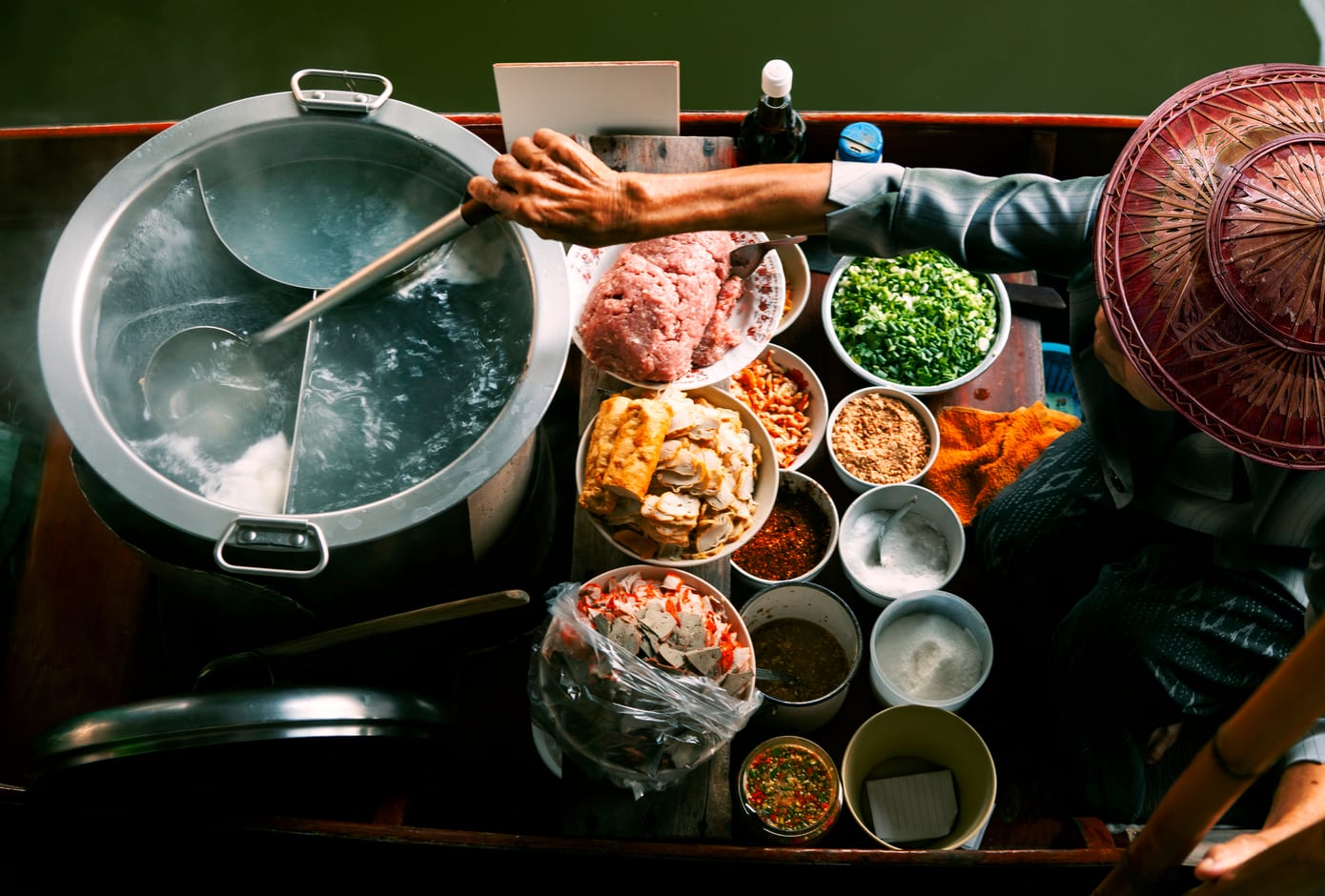 Praised in the five corners of the world, Thai cuisine is capable of capturing your senses thanks to its delectable profusion of flavors, textures, and aromas. One of the most prominent features of Thai food it's the presence of aromatic fresh spices, such as cilantro, lemongrass, shallots, and chilies. Many dishes present spicy, sweet, sour, and salty flavors, which create more depth.
Just like many other world cuisines, Thai is influenced by geography, and it changes according to the region of the country. Up in the North, you'll find a variety of noodle dishes, including the famous Khao Soi. Widely served in Myanmar, and Laos, which are both Thailand's neighboring countries, this noodle soup is made with deep-fried egg noodles and, shredded chicken, and a coconut-milk-curry-based broth.
Also known as "Lanna Cuisine", Northern Thai food also has other mouthwatering staple dishes, including Sai Oua, a spicy pork sausage seasoned with lemongrass, kaffir lime leaves, chilies, and galangal.
In the Northeast portion of Thailand, you'll taste a slew of boiled dishes and, if you head to the center you'll come across a variety of street markets that sell signature dishes from all over the country. In this area, there are also condiment-heavy dishes, which can be prepared with dry spices. One of the most famous dishes in this area is the iconic Pad Thai, and central Thailand also has the widest variety of curries in the country.
Now, if you move to the South of Thailand, you'll be surprised at the number of dishes that are made with seafood and coconut cream. Curries here tend to be thicker, and fish sauce is used in a number of dishes.
Food In Vietnam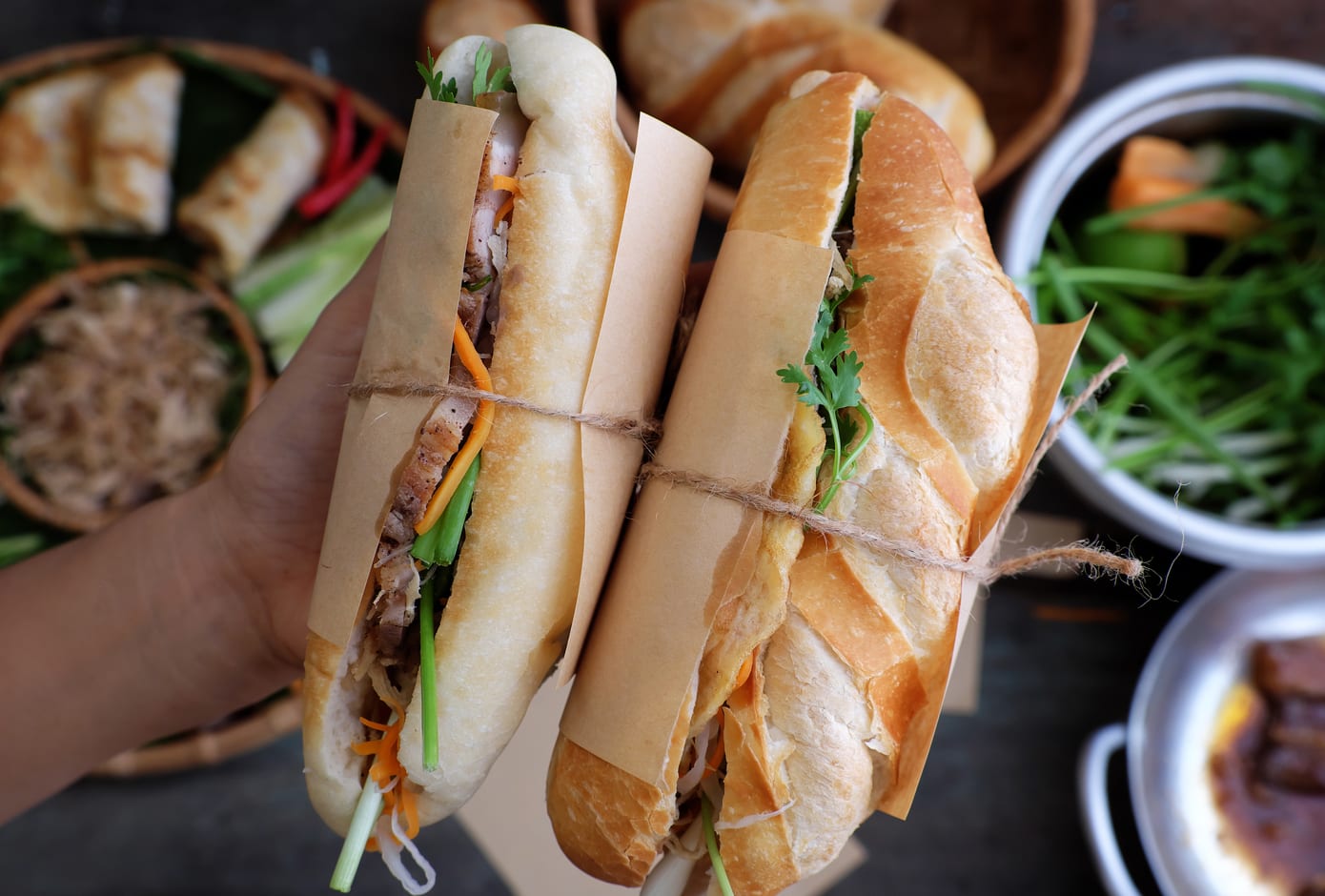 When talking about Vietnamese culture, we can't forget to mention the fascinating — and delicious — local cuisine, which displays a variety of specific flavors depending on the region. Up in the north, have taken some Chinese influences, so you'll find a lot of stir-frys and noodle dishes. Heavy in seafood and fishes, northern dishes are also influenced by age-old traditions and practices, and recipes in there date back hundreds of years. Some of the best-known dishes in the North of Vietnam is the bún riêu, a tomato broth soup with shrimp or crab paste and rice vermicelli. If you move more to the south, you'll dishes which are more heave in spices, and sweet ingredients, such as coconut milk.
Another significant trait about Vietnamese cuisine is the French influence. This is mainly due to the fact that the country was conquered by France in 1857, and until the Geneva Accord of 1954, Vietnam was part of French Indochina. Still, to the present day, you can find French influences throughout the country.
Many of the Vietnamese staple dishes present elements from French cuisine. One of the most popular foods that have been introduced by France in Vietnam is the baguette, which you'll find in dishes such as the banh mi, a special sandwich made with chicken and pickled vegetables.
Prices And Overall Cost Vietnam Vs Thailand
Travel Costs In Thailand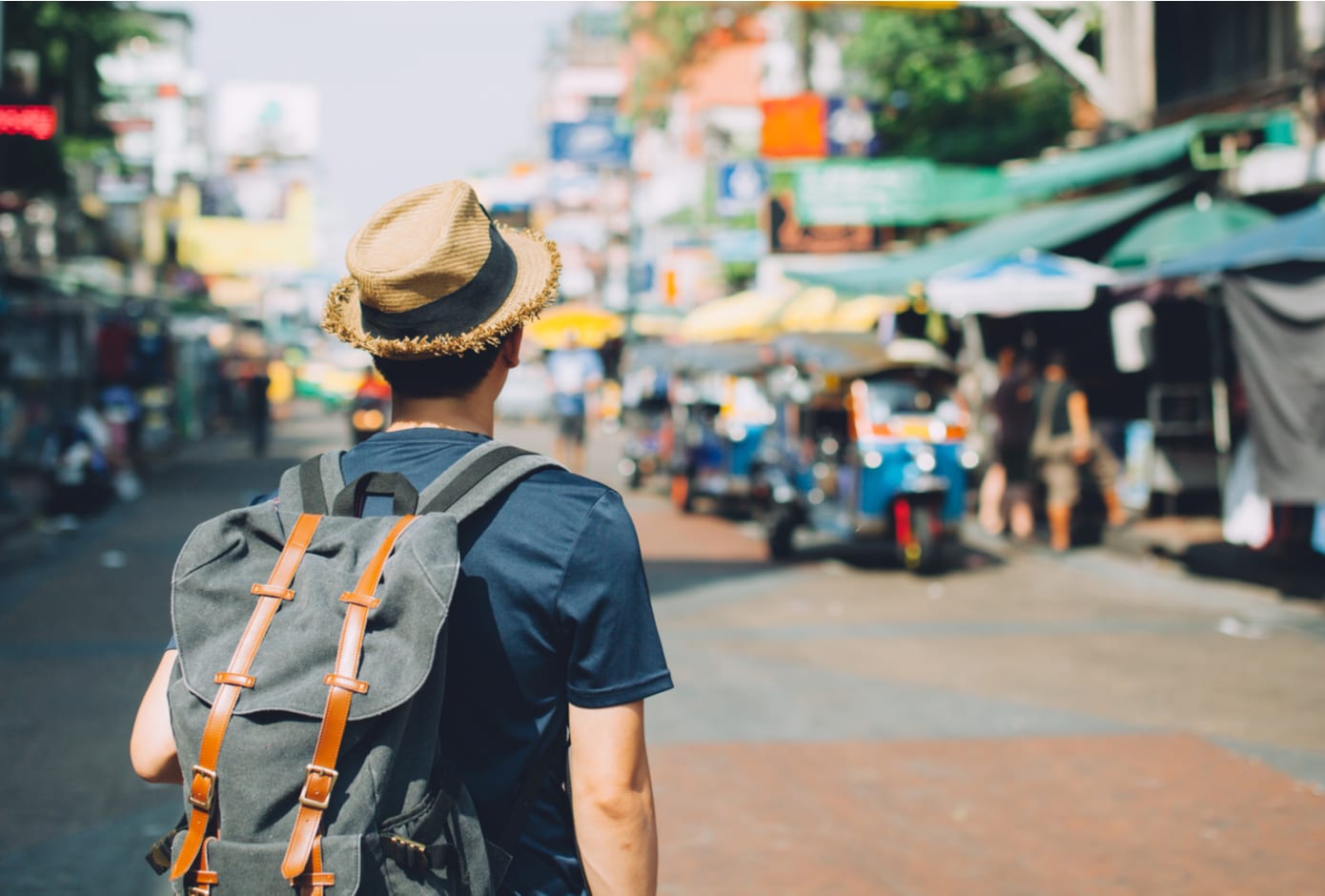 One of the biggest advantages of traveling to Thailand is that the region is relatively affordable. In the country, the lowest cost for travelers is usually food and a basic meal at a restaurant costs between ฿90 to ฿150 (around $5). Outside tourist areas food can be even cheaper, ranging from ฿30 to ฿60 (around $1). Accommodation can be a bit more expensive, but it depends on where you wanna stay. If you decide to opt for more luxury, expect to spend more. But Thailand has amazing and affordable boutique hotels for $40 a night, aside from backpacker guesthouses in Thailand for about $10 a night (฿320). According to Budget Your Trip, plan to spend around ฿2,122 ($71) per day on your trip to Thailand.
Travel Costs In Vietnam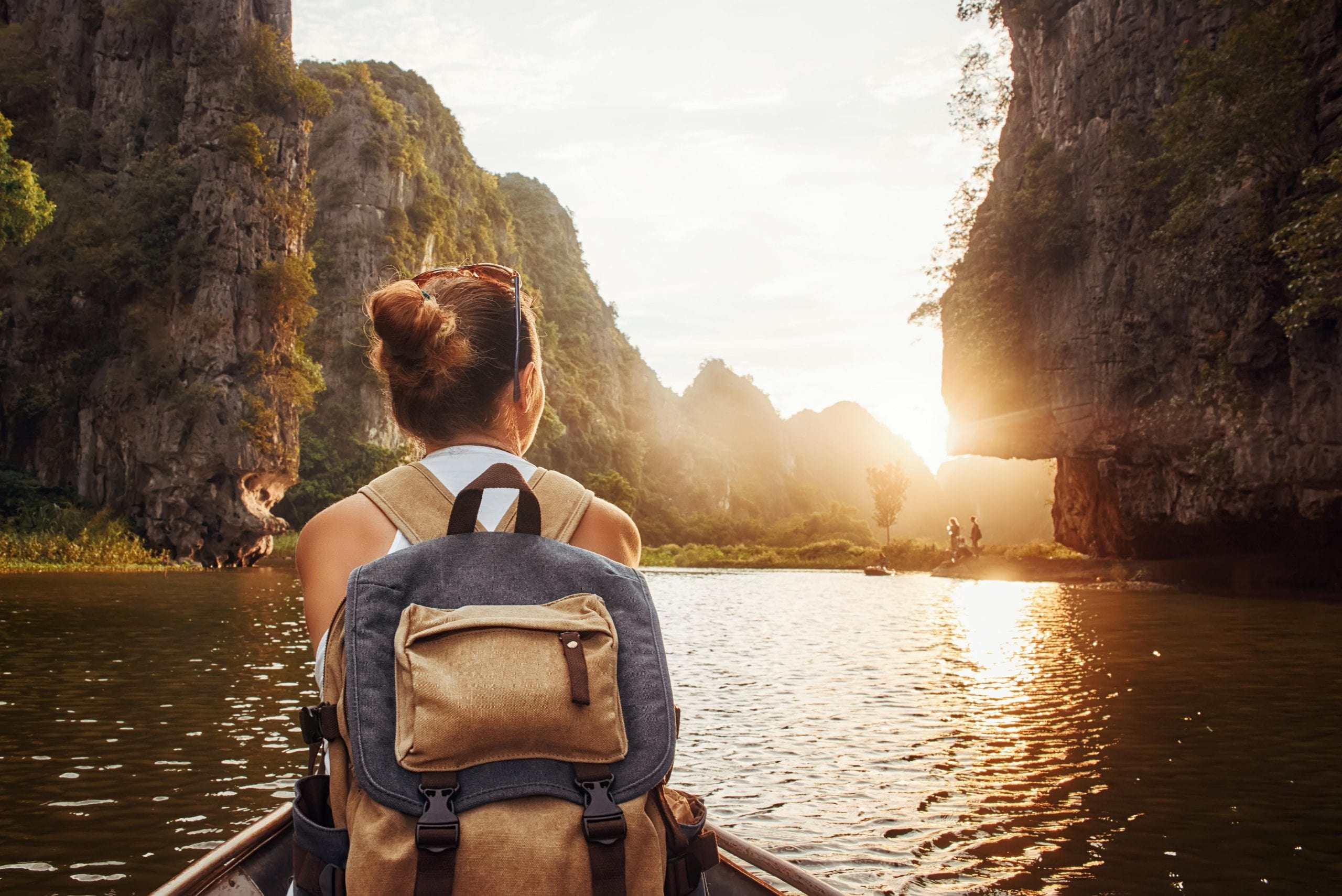 Thailand and Vietnam are quite similar when it comes to prices, but Thailand tends to be a bit more expensive. According to Budget Your Trip, travelers can expect to spend around d938,910 ($41) per day in Vietnam, which is relatively lower than in Thailand. But, in case you don't want to backpack and prefer a more comfortable travel experience, budget $60 to $100 per day for your entire costs (including meals, accommodation, and transportation). In Vietnam, you can find luxurious accommodation, such as rural resorts surrounded by nature, for around $30/night, and the average hotel price for a couple is d940,619 ($41).
Accommodation Options Vietnam vs Thailand
Accommodation in Thailand
Both Vietnam and Thailand have a wide range of accommodation options that are suitable for different travel experiences. Specifically, in Thailand, there's a variety of guesthouses, bungalows, hostels, hotels, and luxury resorts for you to choose from. In case you're looking for a more budget-friendly option, hostels are the best bet, and aside from being affordable, they're great to meet other like-minded travelers. Now, for a more rustic, yet comfy experience, you can opt for an oceanfront beach bungalow in islands such as Ko Lanta and Ko Phangan.
Accommodation in Vietnam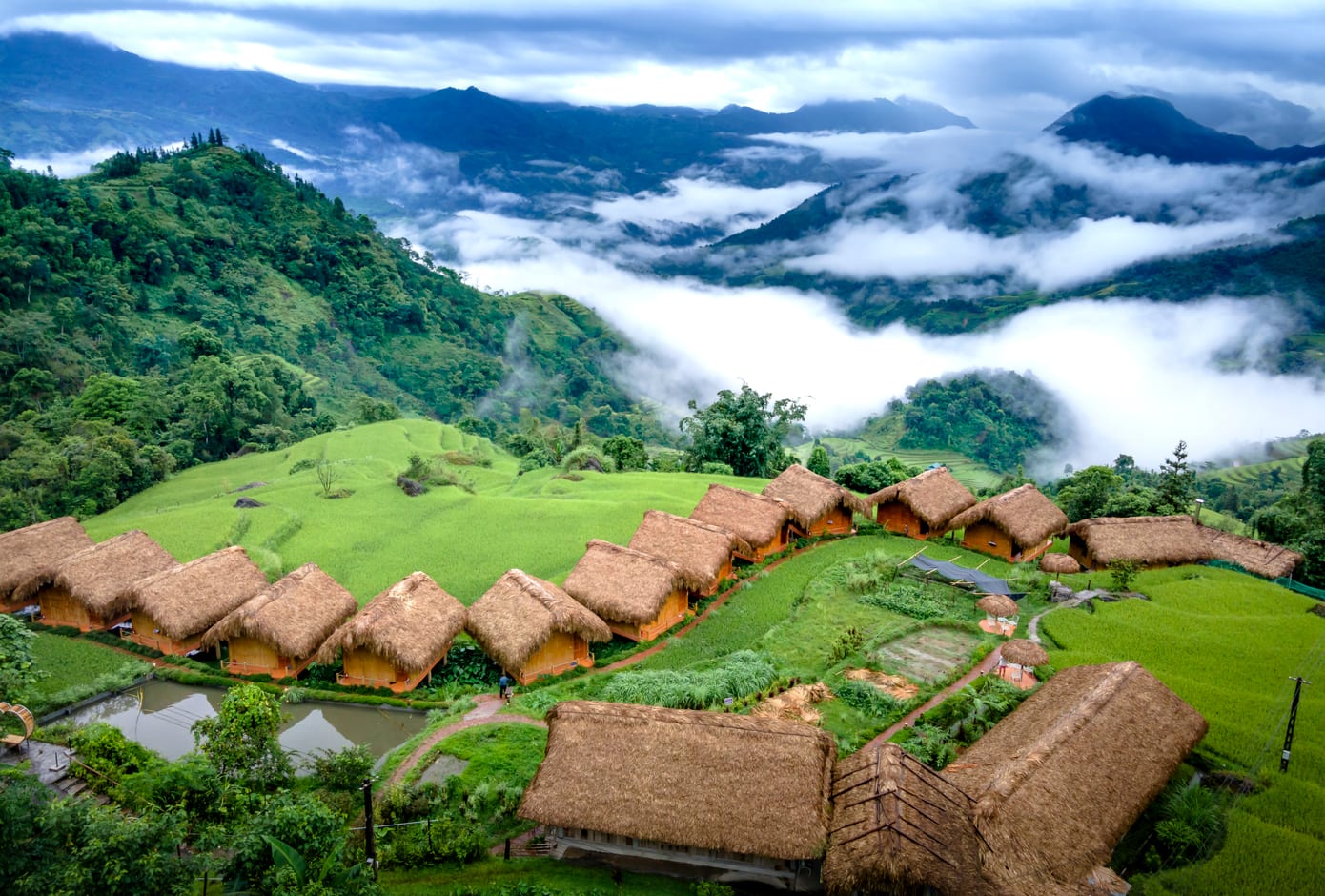 When it comes to affordable accommodation, there's no place like Vietnam. In major cities, such as Ho Chi Minh City and Hanoi, the options are endless and suitable for all budgets. Due to the recent hospitality and tourism boom in Vietnam, this destination has been going through an increase of luxury resorts and chich bungalows by the beach, especially along the coast, and the newer the hotel is, the better value it's likely to have in terms of comfort, amenities, cleaning, etc. But, if you're looking for budget accommodation, hostels are the best match. For travelers who are seeking an immersive cultural experience in Vietnam, a good choice is to opt for a homestay around the Mekong Delta, which is a great opportunity to live like a local during your trip.
Vietnam Or Thailand: The Verdict
Which One Should I Go To First: Thailand or Vietnam?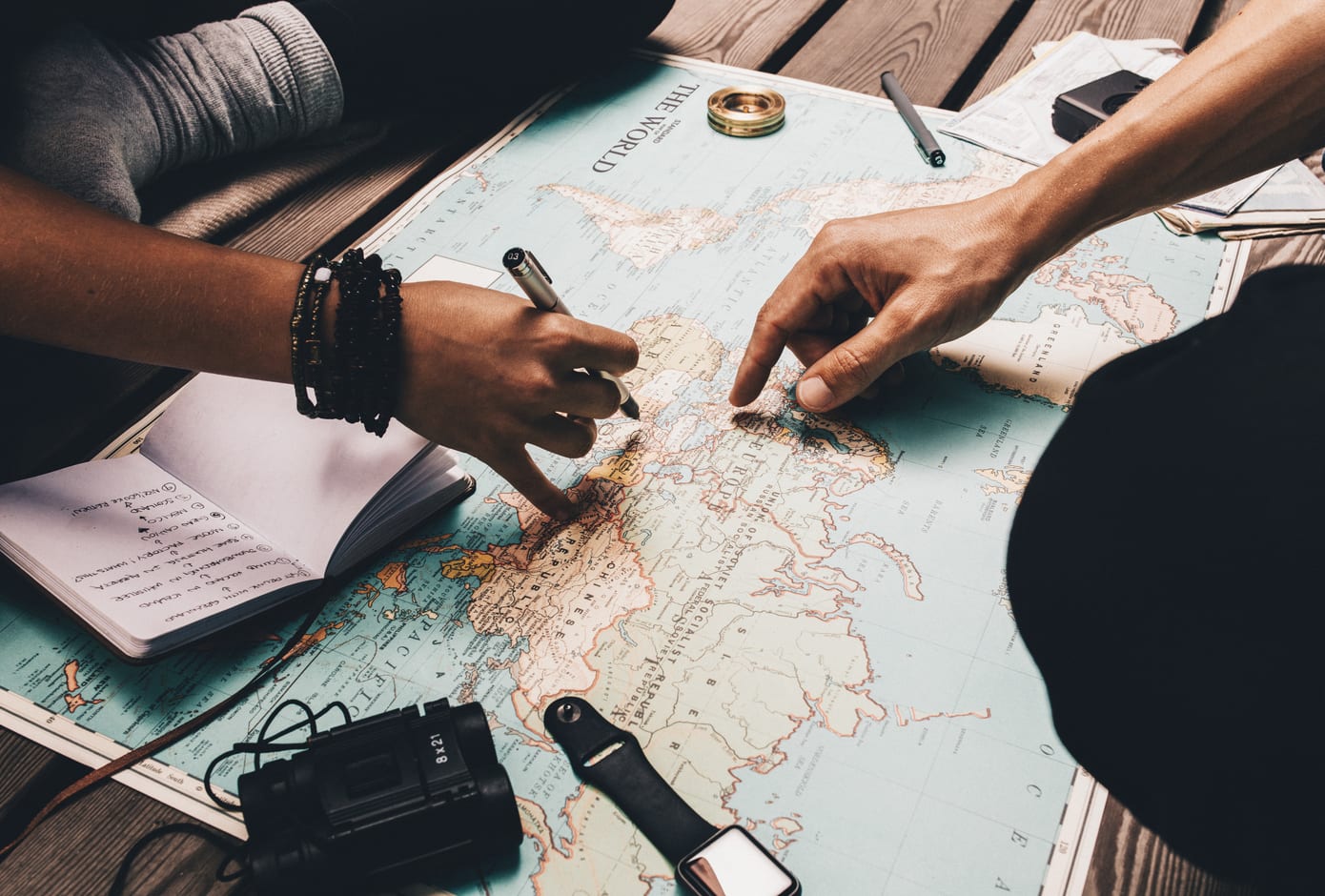 We've broken down the main aspects of Thailand vs Vietnam, and in short, the two countries are amazing travel options. Some say that Thailand has better beaches and a livelier nightlife. Others find Vietnam the most beautiful place on earth and are drawn to its fairly affordable prices. But, apart from the differences, both Vietnam and Thailand are paradisiac places, capable of pleasing the most inquisitive travelers.
But the answer really depends on what you're looking for. If you're seeking a destination filled with lively parties and festivals, Thailand should be your first bet. The country is also a top destination for those who seek some spiritual and meaningful trip, as it has a handful of amazing Buddhist Temples. Some also say that, if it's your first time in Asia, Thailand is the best choice.
Less touristic and explored than Thailand, Vietnam is a great match for travelers who are seeking an offbeat and more authentic experience. It's also more affordable than Thailand, aside from boasting a rich history that will keep you hooked during your entire trip.
So, overall, the answer is: it depends. And maybe you don't even have to choose between both countries. A great idea is to plan a long trip to Southeast Asia, and include both Thailand and Vietnam, aside from other destinations, in your itinerary.
Browse. Book. Stay.
CuddlyNest provides all accommodations to all travelers at the best price. Find unlimited travel inspiration on our blog and social media channels.
Here are some curated readings for you:
Best Tourist Attractions In Bali
Top Yoga Destinations In The World
Find Vacation Rentals in Vietnam
Find Vacation Rentals in Thailand
The post Vietnam vs. Thailand: Which One Should You Visit First first appeared on CuddlyNest Travel Blog.