How to Travel Crowd-Free: Off-Season Secrets
Wherever you're dreaming of going in 2021, leave the crowds behind. The post How to Travel Crowd-Free: Off-Season Secrets appeared first on Enchanting Travels.
While you may be yearning to explore the world, the COVID-19 pandemic is undoubtedly making it trickier to travel. One thing is certain: we're seeing a trend of travelers looking for crowd-free trip options. Considering locations in their low tourist season is a smart way to ensure quieter attractions and to limit your contact with others. Our travel experts have shared their favorite off-season destinations where you can enjoy a safe and socially distanced vacation. Here are our top six picks for off-season travel from October through March.
1
October in Savannah, Georgia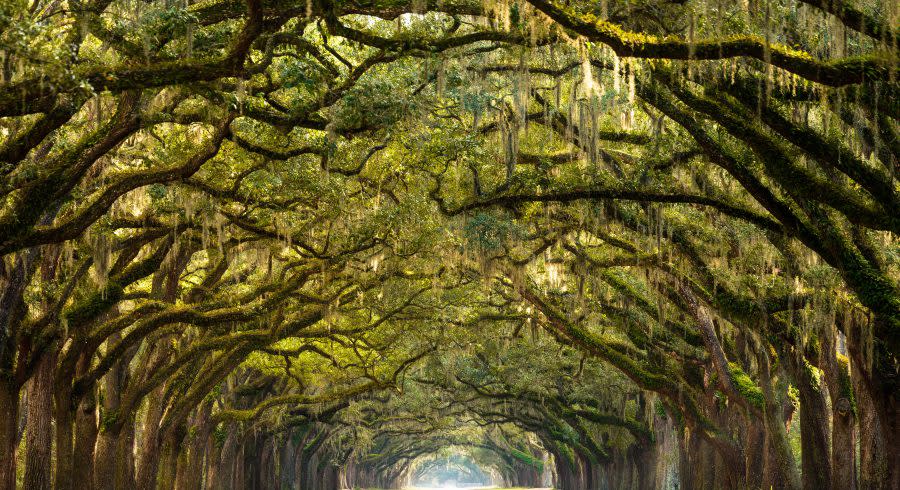 Fall is a fantastic time of the year to visit the American South as not only are temperatures moderate and the humidity low, but there's also some stunning leafy scenery to admire. What's more, October is well within school term time, meaning there should be fewer people to avoid on the streets and at attractions.
Savannah is one of the oldest cities in Georgia and it boasts dozens of extraordinary heritage sites, from impressive antebellum mansions to the very atmospheric (and supposedly haunted) Bonaventure Cemetery. 
If you're keen to breathe in the crisp autumnal air, head outdoors for a socially distanced stroll in Forsyth Park, or take a romantic horse-drawn carriage ride along the cobblestone streets of the Historic District, head to Savannah!
2
November in Sicily, Italy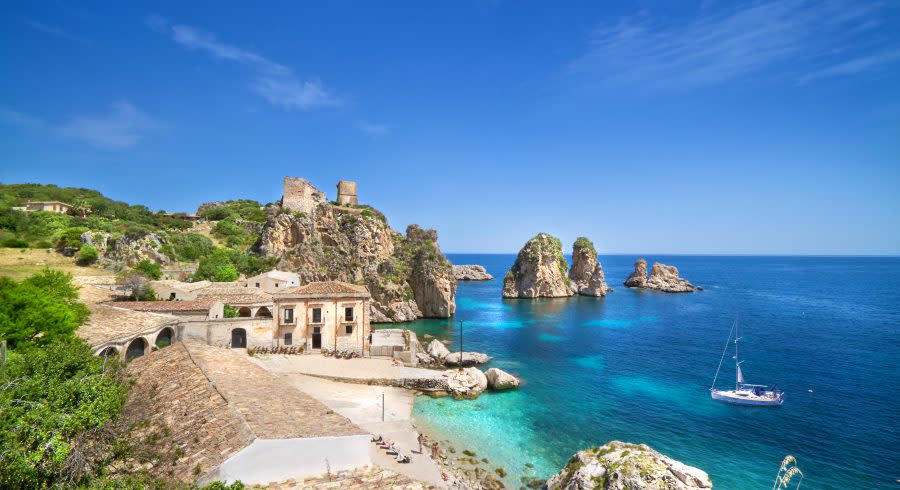 Delicious cuisine and beautiful hiking trails await anyone who decides to take a trip to Sicily in November. The sunny island off Italy's south coast becomes much quieter as soon as the summer vacation period is over, making it an ideal place for a crowd-free getaway.
Sicily's location in the balmy Mediterranean Sea also means temperatures remain between 60-75°F (15-23°C), even in November. You'll be able to spend your days sailing on the water, exploring the island's lush interiors, or lazing around in the sunshine on one of Sicily's many stunning beaches. 
3
December in Northern Croatia and Slovenia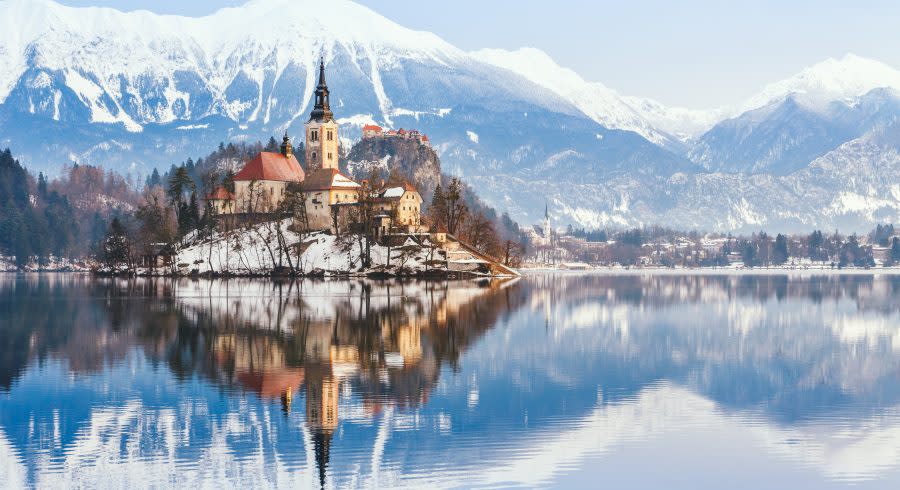 If spectacular snowy scenery is for you, venture to the northern regions of Croatia and Slovenia in December. 
As well as being one of the quietest times of the year to visit both nations, you'll have the chance to see key sights covered in a dusting of fresh powder. Tour fairytale castles around the outskirts of Croatia's capital or view Lake Bled's famous island nestled amid snow-capped mountains.
What's more, Northern Croatia was named the Cultural Capital of Europe in 2020. Explore the region's beautiful heritage sites, soak up the local wine scene, or indulge in delicious sweet treats at the famous Zagreb Christmas market: Zagreb Advent.  
4
January in Iceland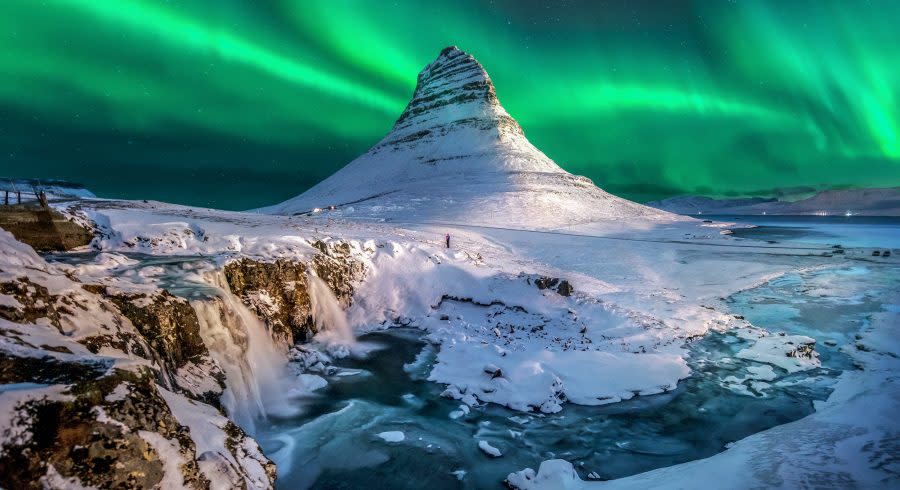 With fewer people traveling at the moment, January may well be a brilliant month to jet off to Iceland to view the enchanting Northern Lights. The beginning of the year is one of the best times to see this magical phenomenon thanks to limited daylight hours and long stretches of inky darkness.
From Reykjavik, you can travel to one of Iceland's many hot springs to view the Aurora Borealis in comfort. You'll find that the iconic Blue Lagoon, just 40 minutes from the capital, has plenty of space to distance yourself from others as you warm yourself up in its geothermal waters on a chilly January evening. 
5
February in Fiji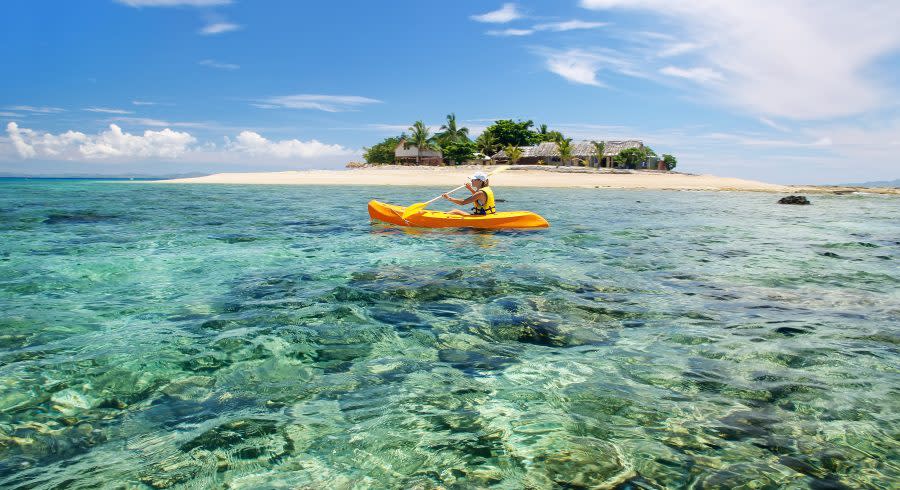 While February may fall within Fiji's wet season, western islands such as Nadi and the Yasawa Islands are still blessed with plenty of sunshine and average daily temperatures between 75°F (24°C) and 88°F (31°C). This makes Fiji the ideal location for an off-season beach getaway, plus it's very likely that you'll have a sun-kissed cove all to yourself… 
You'll likely experience a little bit of rain in the afternoons at Fiji, however, this gives you the perfect excuse to head back to your hotel and sip on tropical cocktails before the sun sets over the South Pacific.
6
March in Byron Bay, Australia
If the beautiful shores of Byron Bay on Australia's east coast have been on your travel bucket list for a while, why not make a plan to visit in March? 
The month is typically one of the rainiest for the region, but it's also one of the warmest. You can expect fewer people visiting this laid-back coastal enclave, yet still enjoy wonderfully balmy temperatures and up to seven hours of sunshine a day.  
Byron Bay's vast sandy beaches are usually not too busy in March, plus the sea temperature is usually a mild 79°F (26°C). This makes it ideal for a relaxing swim or for exciting water sports adventures such as surfing or sea kayaking. 
Is it safe to travel right now?
With the COVID-19 pandemic currently affecting every country around the world, you may be a little hesitant to book a vacation. Despite all the restrictions, you can still enjoy a 2021 getaway if you choose your destination carefully and follow all of our coronavirus travel safety tips. This includes:
Only traveling if you and your travel companions are medically fit.
Not going on vacation if you or someone you live with has recently had coronavirus symptoms. 
Taking appropriate precautions during your journey, from wearing a face mask at all times to regularly washing or sanitizing your hands.
Should I travel internationally now?
It is still possible to take a vacation abroad, although many countries currently have strict regulations in place. You may have to quarantine upon arrival or be able to present a negative COVID-19 test.
Before you book a vacation, take a look at the U.S. Department of State's interactive advisory map to view the latest travel advice for every destination around the world. You should avoid traveling to any high-risk countries, and be prepared to postpone or cancel your vacation if the situation changes. Booking with a trusted travel partner that provides flexibility and financial security is more important than ever before.
If a once-in-a-lifetime trip is something you're yearning for, don't despair just yet! There are plenty of destinations with the wow-factor where you can have a memorable vacation with minimal exposure.
Do you have another dream destination in mind? Get in touch with our travel experts to see when might be the best time to visit for fewer crowds and greater peace of mind. 
The post How to Travel Crowd-Free: Off-Season Secrets appeared first on Enchanting Travels.