The 7 Best Luxury Vacation Spots in the World
Plush villas perched over private beaches and close encounters with incredible wildlife are what's in store at the best luxury vacation spots in the world. The post The 7 Best Luxury Vacation Spots in the World appeared first on Enchanting Travels.
Whether you're searching for the best luxury destinations in Europe or hoping to go somewhere a little off the beaten path, there are dozens of locations where you can indulge in a fabulous luxury experience. We're experts when it comes to high-end vacations and have plenty of inspiring ideas for your next getaway! Consider booking a stay at one of the following fantastic destinations, all of which are more than just your average deluxe resort…
1
&Beyond Lake Manyara Tree Lodge, Tanzania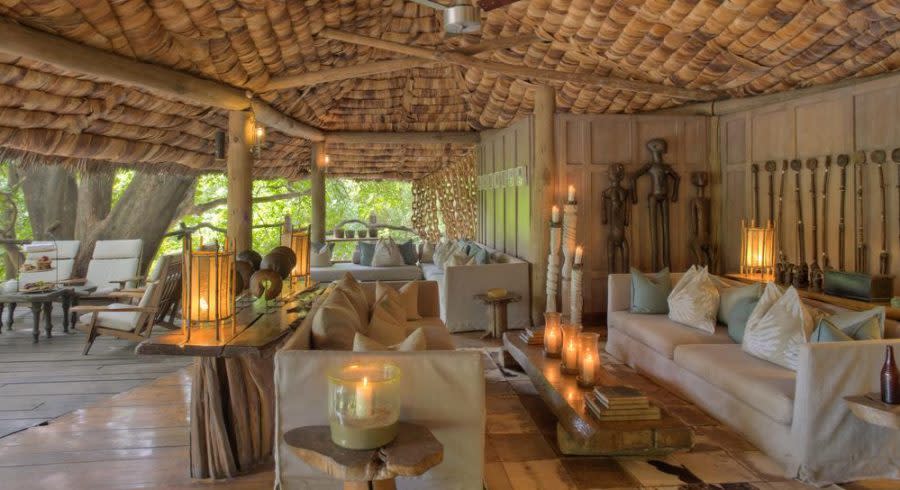 Make your childhood dreams of sleeping in a treehouse come true at &Beyond's Lake Manyara Tree Lodge. Located in northern Tanzania and just minutes from a flamingo-filled soda lake, it's the ideal destination for a luxury couple's safari escape. 
Animal lovers will be in their element and can spend their days seeking out wildlife on private safari tours. Afterward, cool off in the resort's infinity pool or sign up for sundowners on the shores of the lake. When it comes to your accommodation, you can expect nine luxe treehouses that are beautifully designed and provide guests with complete privacy and unrivaled views of the bush. 
Sip on frozen G&Ts from your lantern-lit balcony as you keep an eye out for the region's famous tree-climbing lions and magnificent elephants ambling slowly by. Post delicious dinners from the hotel's interactive kitchen there's another highlight waiting for you every evening – a night safari to meet the more shy local residents.
2
Shinta Mani Wild, Cambodia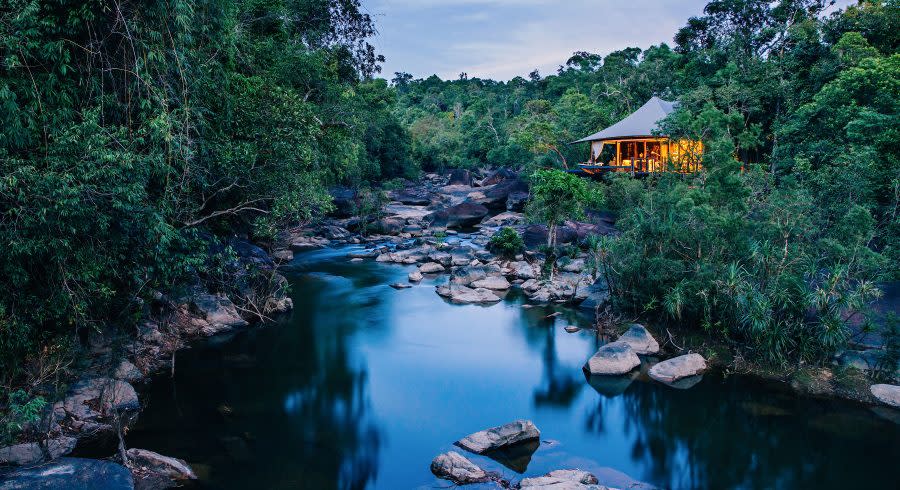 Make a dramatic entrance at this resort in Cambodia's enormous Cardamom Forest. Shinta Mani Wild sits at the southern end of this five million acre reserve and it's got one highly unusual (and very fun!) method of access  – zipline!
Part of the boutique Bensley Collection, Shinta Mani Wild offers camping trips with an extremely luxurious twist. Instead of staying in standard tents, you'll bed down in Bedouin-style suites featuring hand-picked furnishings, outdoor bathtubs, and views on all sides of the Cambodian jungle. Each one comes with its own Adventure Butler who will help you settle in and plan out your activity itinerary.
Amenities at Shinta Mani Wild are equally as exclusive and include a wonderful swimming pool and a tranquil spa. There are several unique ways to explore the natural environment, such as on a foraging expedition in the wild, followed by a sumptuous tasting dinner prepared with the ingredients you have picked in the forest. What's more, the intimate resort takes several steps towards environmental conservation: for example, many of its staff members are reformed animal poachers now dedicated to protecting wildlife, and single-use plastic is completely banned in the resort.
3
Nayara Springs, Costa Rica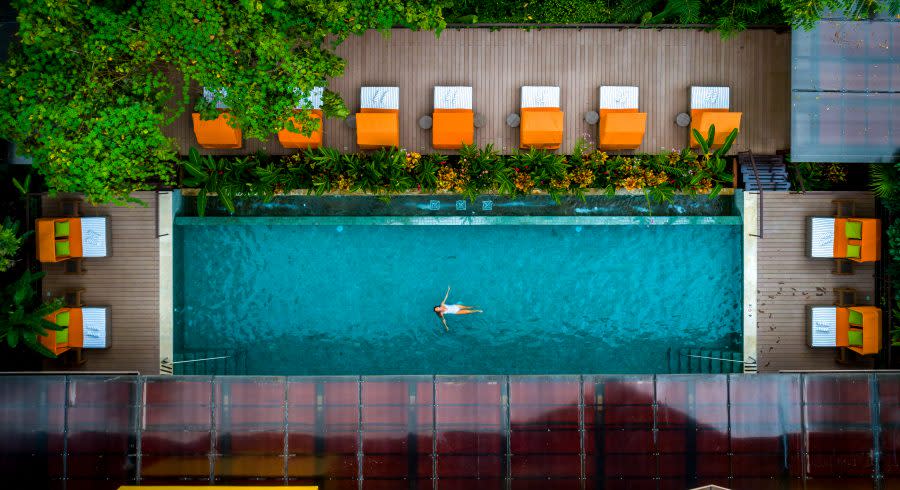 Costa Rica's tropical locale and laid-back vibe make it a wonderful destination for a luxury escape. All of these wonderful aspects of the country come together at the adults-only Nayara Springs.
Situated in the Arenal Volcano National Park, the resort's award-winning spa makes use of local ingredients in all of its treatments. You can soothe your skin with a body wrap made from rejuvenating volcano mud or book in for a massage that uses aromatic coffee beans and rich chocolate.
When you're not being pampered or soaking in the plunge pool of your rainforest villa, Nayara Springs' guests can embark on numerous once-in-a-lifetime excursions. Hike through verdant scenery to the Arenal Volcano, scale the jungle canopy at the Mystic Hanging Bridges, or indulge in organic coffee and chocolate tasting. 
Looking for close encounters with local wildlife? There are opportunities to interact with Costa Rica's cuddliest species, sloths, at the Cano Negro Wildlife Refuge.
4
North Island, Seychelles
White-sand beaches fringed by dramatic rock formations and crystal clear sea…Seychelles is one of the most idyllic luxury vacation spots in the world! The Indian Ocean archipelago is teeming with exclusive resorts, including many situated on some of the dreamiest islands in Africa.
North Island is one such resort and it lies 18 miles from the main island of Mahe (a journey you can take by helicopter in under 20 minutes). Just 11 luxury villas make up the isle's accommodation and they're well spaced out among the island's lush jungle interiors. A butler will be at your beck and call, plus there's no reason to ever leave your villa for a bite thanks to the island's personalized dining experience tailored by Michelin star chef, Akira Back. 
You are completely free to relax by your private pool or on the butter-soft sand of North Island's beautiful beaches. If it's exciting activities you're after, options range from scuba diving and stand-up paddleboarding to hikes around the jungle where you could run into an Aldabra giant tortoise…
Seychelles is undoubtedly one of the best luxury holidays for couples. Why not treat your other half by hiring out one of North Island's luxury yachts for a romantic sunset cruise on your final night?
5
Hoshinoya, Japan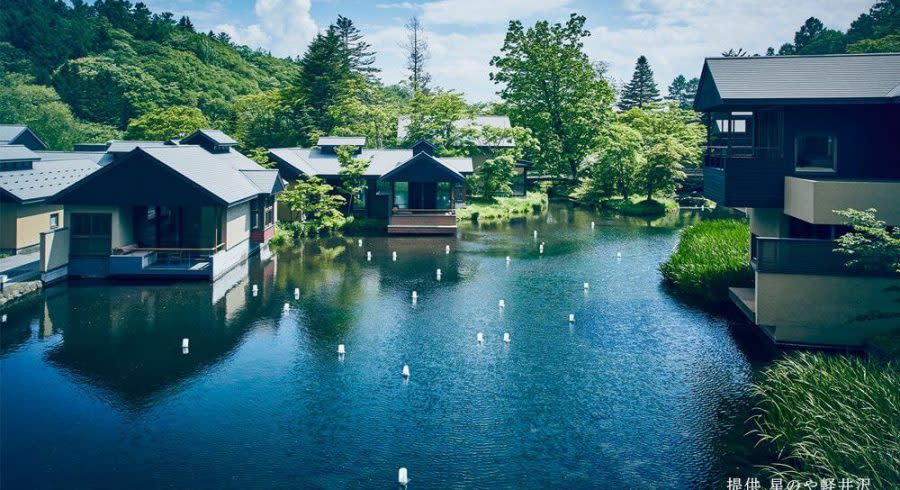 If you feel like some peace and quiet after the rush of Kyoto's busy streets, you won't have to travel too far to reach Hoshinoya. 
Lodged inside a traditional 17th-century mansion, the boutique resort is the ideal escape from the city. It's built right on the bank of Japan's Katsura River and was designed to make the most of the surrounding scenery and its stunning seasonal changes. Book a stay in spring to enjoy the famous Japanese cherry blossom festival or travel in winter for fairy-tale snowy vistas.
Hoshinoya's elegant accommodation is divided into a handful of private pavilions featuring stylish furnishings and exquisite original woodwork. The spacious Tsukihashi suites boast the best vistas of the river and rolling hillside. 
Luxury touches are in abundance at this resort. Why not tuck into seasonal cuisine cooked by a top Japanese chef in your pavilion or indulge in the range of wellness activities on offer? Wellness options include morning meditation at a nearby Buddhist temple, sushi rolling, and lessons in the ancient art of Japanese kado flower arranging.
6
Shipwreck Lodge, Namibia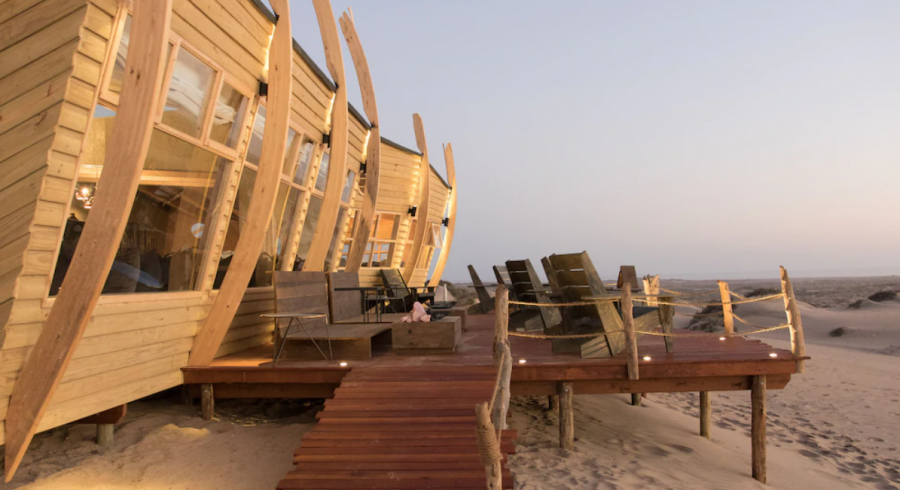 Another one of the best luxury holidays for couples is an escape into the wilds of Namibia. The nation offers the best of both worlds when it comes to safari and sea, especially if you book a getaway at the Shipwreck Lodge on the Skeleton Coast.
You'll sleep in luxury villas shaped like wrecked ships and enjoy views on all sides of the desert's extraordinary dunes. Built with an eco-friendly ethos, Shipwreck Lodge's accommodation is completely solar-powered and features cozy wood-burning stoves to keep you warm on chilly nights. 
During the day, embark on excursions to the ocean to fish or take a 4×4 jeep safari to Clay Castles, extraordinary rock formations home to desert-adapted elephants and lions. Another major highlight of staying at Shipwreck Lodge is private tours to nearby Mowe Bay. It's a fascinating coastal area famed for its seal colony, historic diamond mine, and its various dramatic shipwrecks.
7
Wa Ale, Myanmar
You may not have considered Myanmar as one of the best luxury vacation spots in the world, however, a stay at the Wa Ale Resort will definitely change your mind!
Situated within the Mergui Archipelago on the country's southwest coast, Wa Ale is an eco-conscious enclave where your only worry will be deciding which pristine area of the reef to snorkel in next. It's the quintessential island retreat where you'll get to sleep in luxurious tented villas or beautiful beach bungalows, and dine on mouth-watering dishes prepared with ingredients fresh from the sea or the organic farm.  
Fill the hours by swimming and snorkeling off white-sand coves or delving a little deeper during a diving trip. You could also kayak around the island's magnificent mangrove forests, glimpse wonderful wildlife in the beautiful Lampi Marine National Park or simply relax in the resort's heavenly beach-front yoga studio.
---
Get in touch with our travel experts and start planning a vacation of a lifetime at one of the above destinations. We can also help you find somewhere equally as exquisite elsewhere, including resorts at the best luxury destinations in India.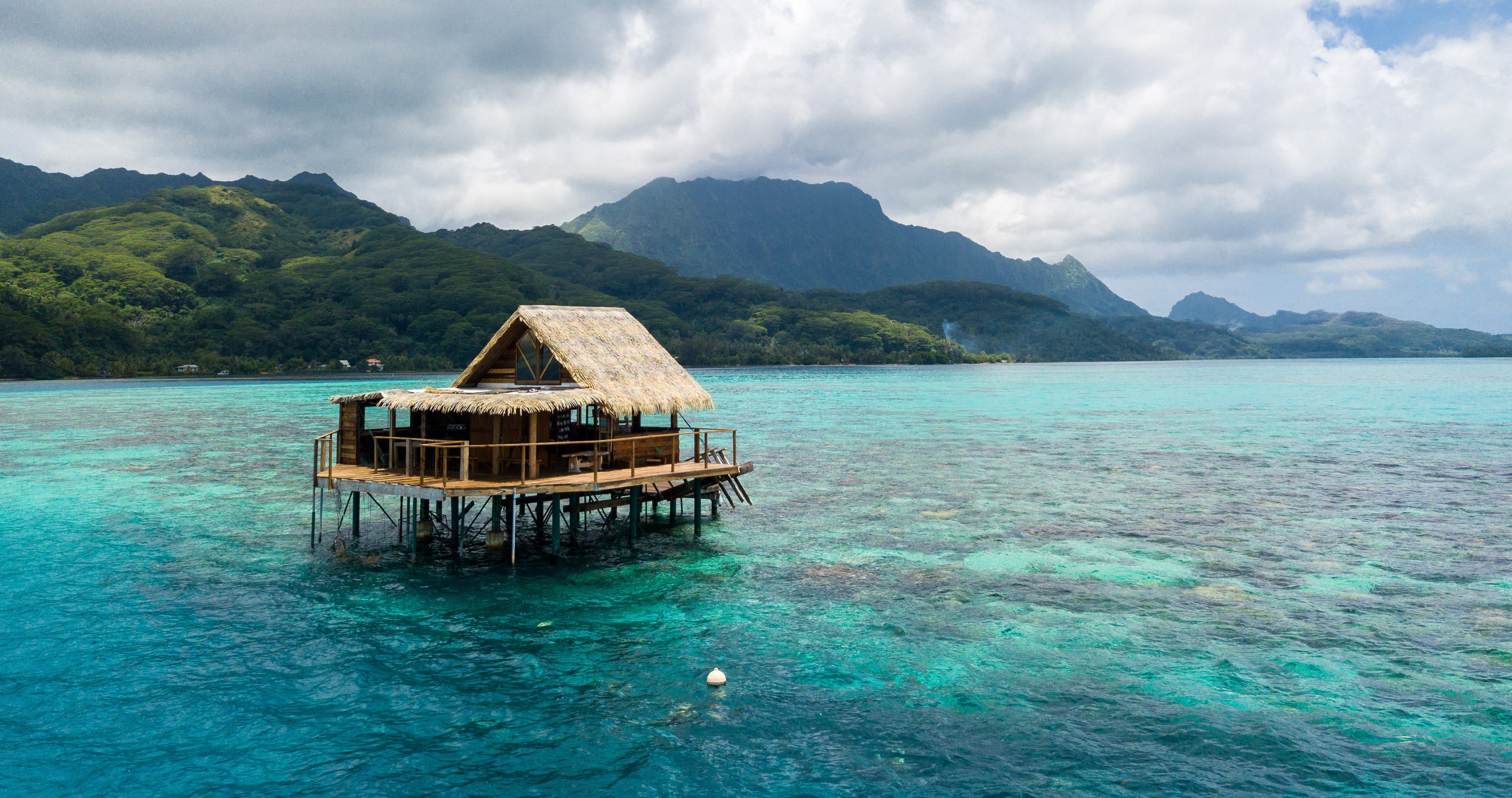 discover more luxury vacation spots
The post The 7 Best Luxury Vacation Spots in the World appeared first on Enchanting Travels.