Where Should I Go Next? Hawaii vs. Fiji
Find out which island destination is the perfect fit for you. The post Where Should I Go Next? Hawaii vs. Fiji appeared first on Enchanting Travels.
Having to choose between South Sea destinations for your next trip has to be one of life's better problems. After all, no matter where you decide to go, you are guaranteed beautiful beaches, clear waters, deep cultural experiences, and a vacation to remember. 
While Hawaii and Fiji have much in common, including their Polynesian roots, there are differences too. Depending on your preferences, this could make one island paradise a more ideal destination for you than the other. Take a look at which island we recommend based on what a perfect Pacific vacation looks like to you…
Nightlife
This is no contest. While Fiji does have a few hotspots worth checking out after dark, it's not exactly Miami's South Beach. Hawaii's tourist infrastructure offers more opportunities for fun after the sun goes down, especially on the island of Oahu. Honolulu and its surrounds cater to every kind of nightlife, from small, local bars to clubs with DJs and a dress code. No matter where you choose to stay on the island, there is plenty of action to be found every night of the week. 
Verdict: Hawaii Wins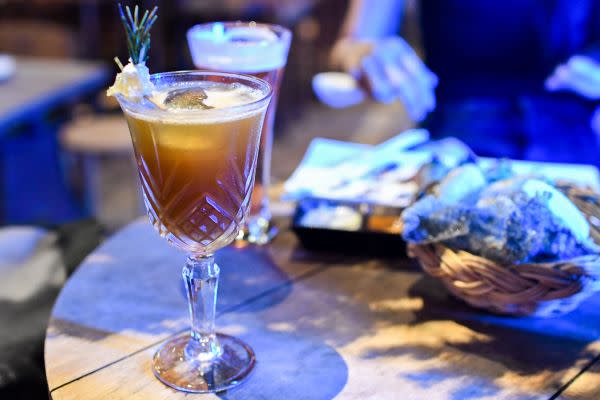 Cuisine
With its abundance of fresh fruits, vegetables, and seafood, Hawaii is a smorgasbord of culinary goodness. Traditional cooking techniques blend with modern influences to create totally unique culinary experiences. From farm to table regional cuisine to traditional feasts, from local specialties to high-end sushi, from mom and pop diners to five-star dining, Hawaii has it all. The Fiji food scene has evolved over the last few years, moving beyond traditional Polynesian cuisine to include Indian, South East Asian, and Chinese flavors. But it still does not have the variety that Hawaii can offer to tantalize your taste buds.
Verdict: Hawaii Wins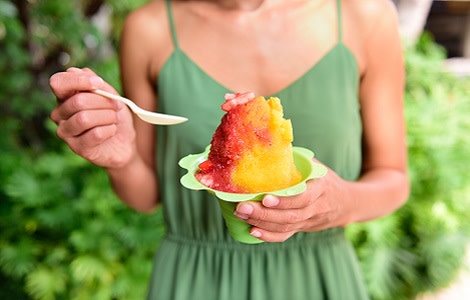 Crowds
In the case of crowds, less is more. Hawaii has better infrastructure and more options because it is a popular destination for tourists from all over the world. More popular naturally means more people, especially during the holiday season from December to March. In 2019, more than 10 million people visited Hawaii, while just under 900,000 went to Fiji. The numbers make it much easier to find your own little patch of paradise among Fiji's 330 islands. 
Verdict: Fiji Wins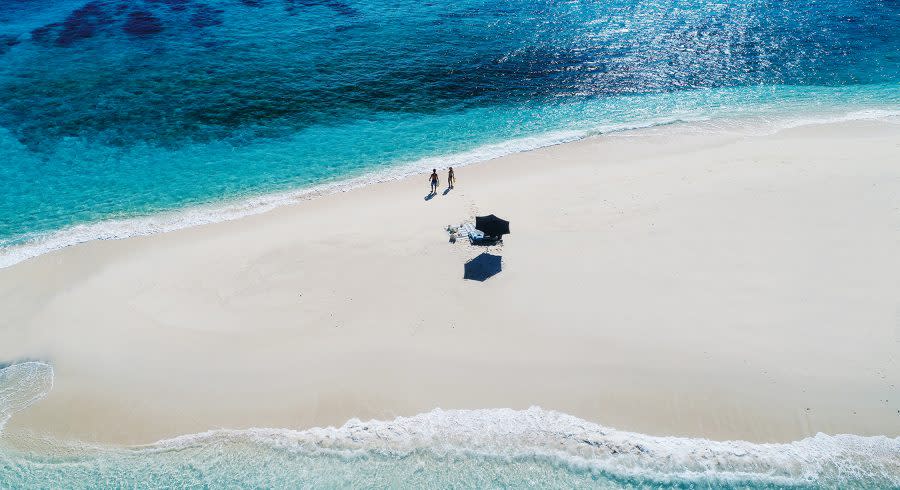 Culture
Hawaii has deep cultural roots and native islanders are justifiably proud of their cultural heritage. The day-to-day lifestyle in Fiji, however, remains less influenced by American culture, giving you the chance to discover and experience the traditional Polynesian way of life. Showing respect for Fijian customs will also ensure that you are treated as a welcome guest.
Verdict: Fiji Wins
Multi-Country Trip
If you want to pack multiple destinations into a single trip, then Fiji offers better connectivity and shorter flights. It's three hours from Fiji to Auckland in New Zealand, while Sydney in Australia is four hours away. To get from Honolulu to Tokyo in Japan will take you eight hours. Our experts love putting together itineraries that combine the "bula" hospitality of Fiji with the amazing landscapes of New Zealand or Australia's national parks. 
Verdict: Fiji Wins
Natural Wonders
Both destinations offer spectacular natural island landscapes. Hawaii has forest-covered mountains, deep gorges, and beautiful beaches. The islands contain 50 state parks that give you the opportunity to explore everything from volcanoes to sea cliffs. Three-quarters of Fiji's population lives on its two main islands, leaving most of the archipelago untouched and unspoiled. White sandy beaches, volcanic mountains and tropical rainforests lie waiting for you to discover. This one is too close to call!
Verdict: Tie
Top Hawaii Destinations
If you decide to go with Hawaii, Oahu and Honolulu grab most of the headlines. However, the island of Maui may be the best destination in Hawaii because it offers a little bit of everything. Spend your day relaxing on a pristine beach, surfing some of the best waves in the world, hiking through a rainforest, or playing a round of golf. If you want to spend your vacation relaxing in flip flops and shorts, Kauai is the place to visit. Of course, you can't go wrong with Oahu with its thriving nightlife and multiple adventure options. If we had to pick our absolute top Hawaii destinations, they would have to be the Napali coast on Kauai and snorkeling at the Molokini Crater off the shores of Maui.
Top Fiji Destinations
Fiji has many diverse landscapes and each of the inhabited islands has its own distinct feel. Some of our top picks include exploring Taveuni island's rich natural landscape, watching magical sunsets on Malolo Island, and diving with manta rays around the Yasawa Islands. Combine its inviting turquoise waters, spacious, sandy beaches, and luxury resorts with warm hospitality, and you'll see why Fiji is a beloved destination for couples. For one of the top Fiji honeymoon destinations, we recommend Matamanoa Island Resort, an adults-only property only accessible by boat or helicopter from the main island.
Of course, when it comes down to it, you don't have to choose between Fiji or Hawaii. You can simply visit them both instead! Reach out to our travel consultants to explore your options for a journey to the South Seas.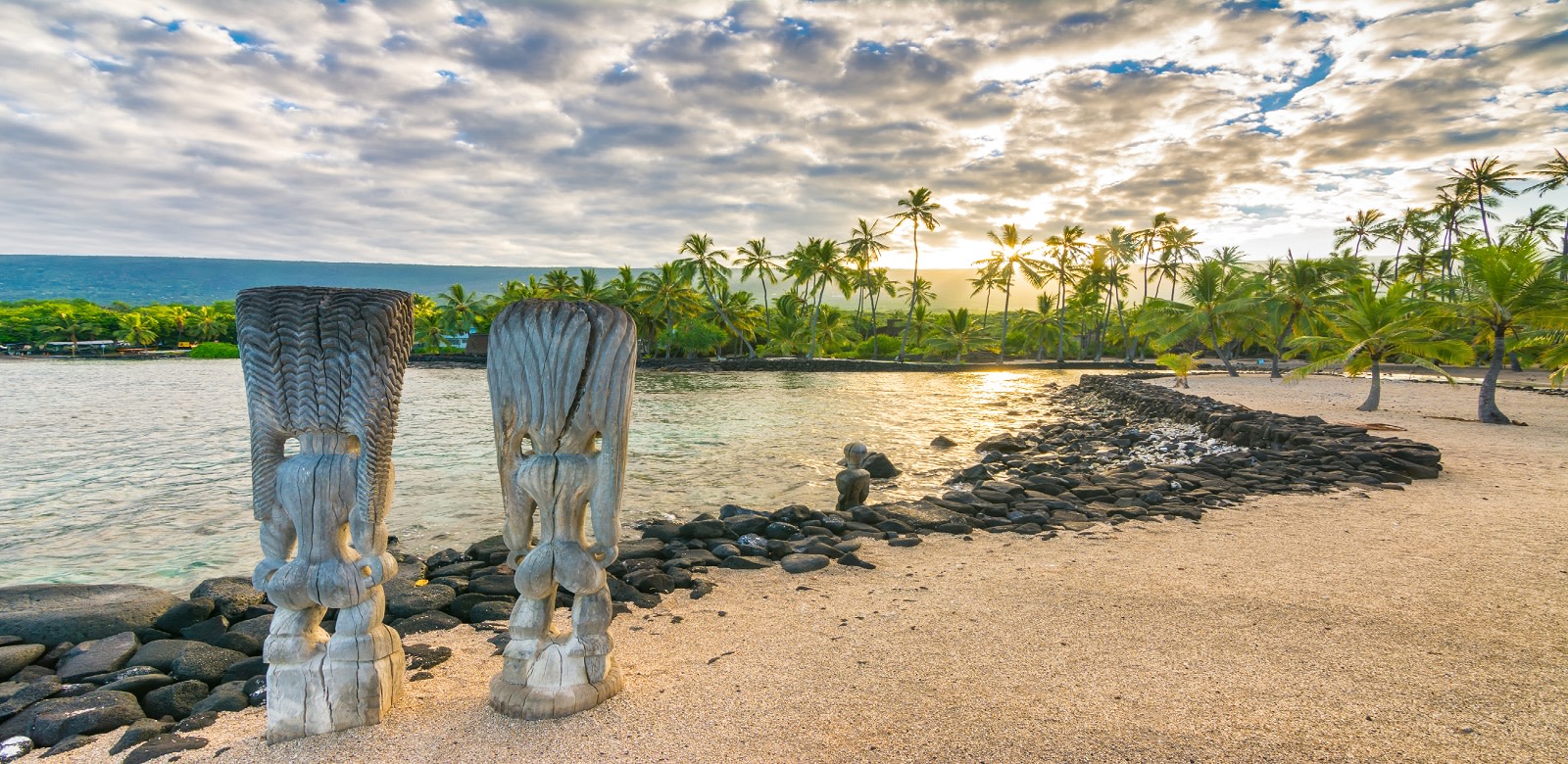 The post Where Should I Go Next? Hawaii vs. Fiji appeared first on Enchanting Travels.