Train to Sapa from Hanoi
Your trip to Vietnam will be incomplete without a visit to Sapa. It's a naturally scenic place where you can explore and relax for days without getting bored. This guide will tell you the way of visiting Sapa from Hanoi by the train. The post Train to Sapa from Hanoi appeared first on A Walk in the World.
Sapa or Sa Pa is a scenic town in northwestern Vietnam. This is one of the most popular tourist destinations in Vietnam. People visit there for the beautiful mountainous setup, enjoying rice terraces, and trek to Mount Fansipan, the highest mountain in the Indochina region. I chose an overnight Train to Sapa from Hanoi which was very comfortable. Here is a guide for you so that you can do the same.
How to Buy a Train Ticket to Sapa from Hanoi?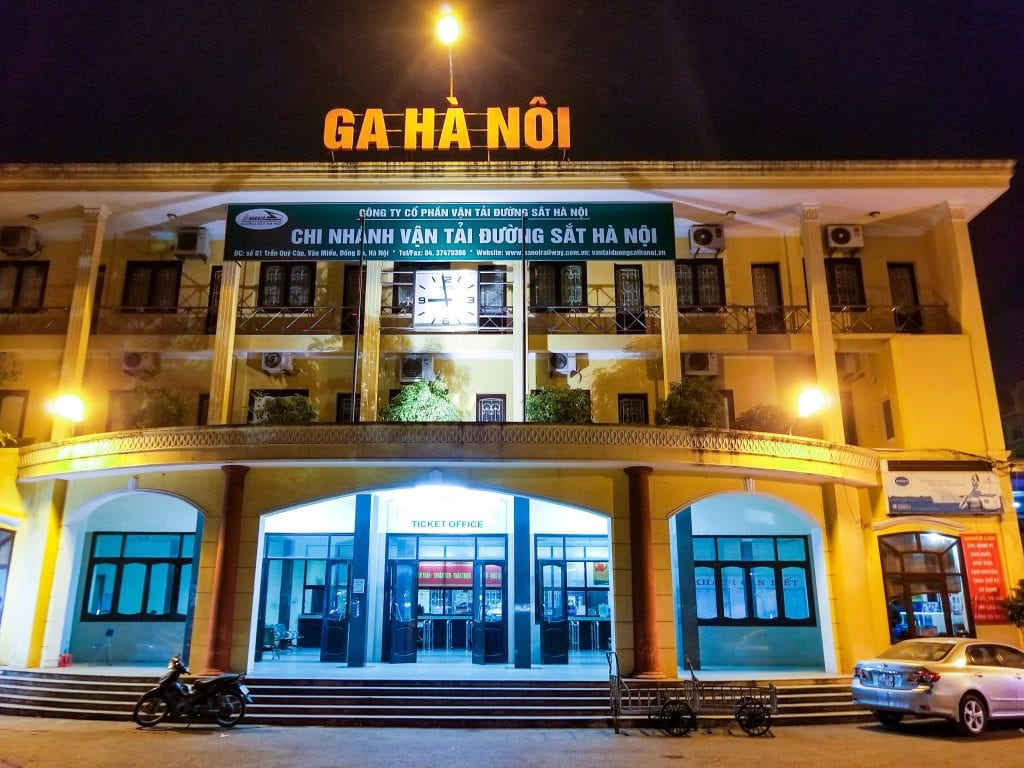 I landed in Hanoi in Vietnam and stayed there for several days. I wanted to visit a place where I can enjoy some peaceful time. Obviously, Sapa was one of the best options to chose from apart from Cat Ba island. The train to Hanoi leaves from the Hanoi Railway Station. You can buy the ticket from an advance booking counter located inside the Ha Noi railway station. You will find a special desk for tourists for buying tickets.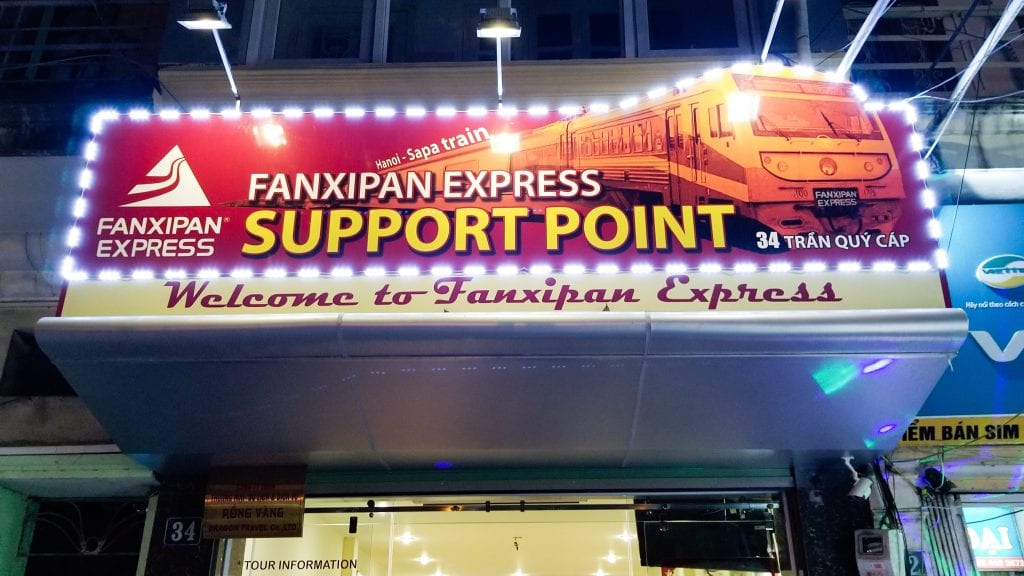 I bought my ticket from a Vietnamese online platform named Baolau using my international credit card. The transaction went smooth with my international credit card. They sent me a confirmation mail instantly. I later had to collect the physical ticket from their collection point which was right beside the railway station. A crew from the office guided me and other customers to the train station. I am placing a widget below for buying tickets online.
Another reliable site for purchasing train tickets in Vietnam is 12go.asia. They are also renowned for their quality services and highly reliable. I would suggest you buy train tickets online because of the following reasons:
It will remove the hassle of going to the station to buy a ticket and save you time.
You can feel relaxed as you will know that a ticket is guaranteed for you.
You can check the timetables and price of different carriages.
Ticket Price, type and Schedule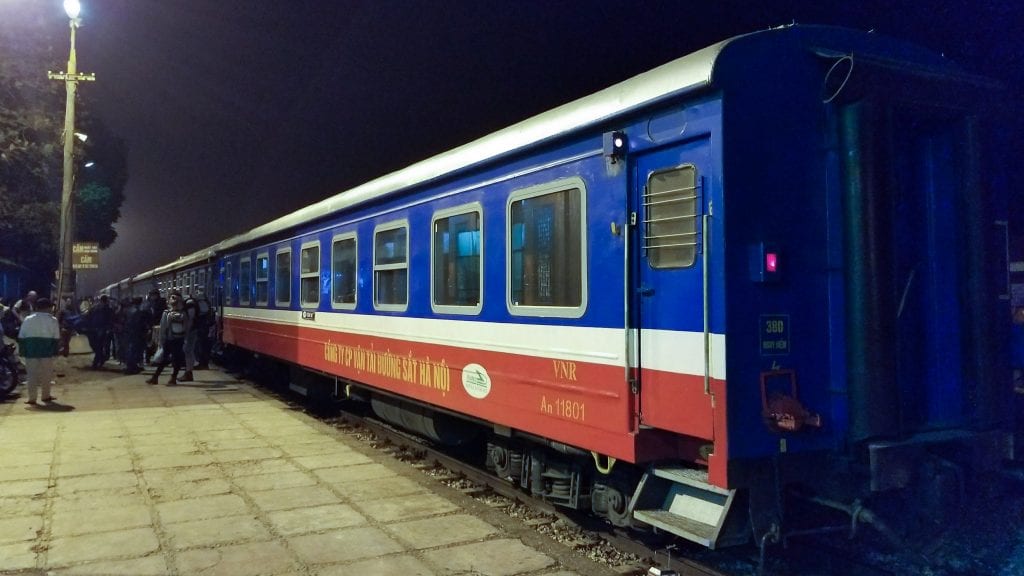 The most common train to Sapa from Hanoi is an overnight train. While booking a ticket you will see a different name as Pumpkin Express, Fanxipan Express, Oriental Express and so on. Don't get confused with these, they are actually the same train. Different carriages of the same train are leased by different companies and branded according to their company. The train I took left at 21:35 from Hanoi and arrives at Lao Cai (which is the nearest station from Sapa) at 5:30. You will find another train at 22:00. The ticket price in a Sleeper 4-Berth (Deluxe) is from 730,000 d to 840,000 đ which translates to US$31 US$35.
Inside Hanoi Station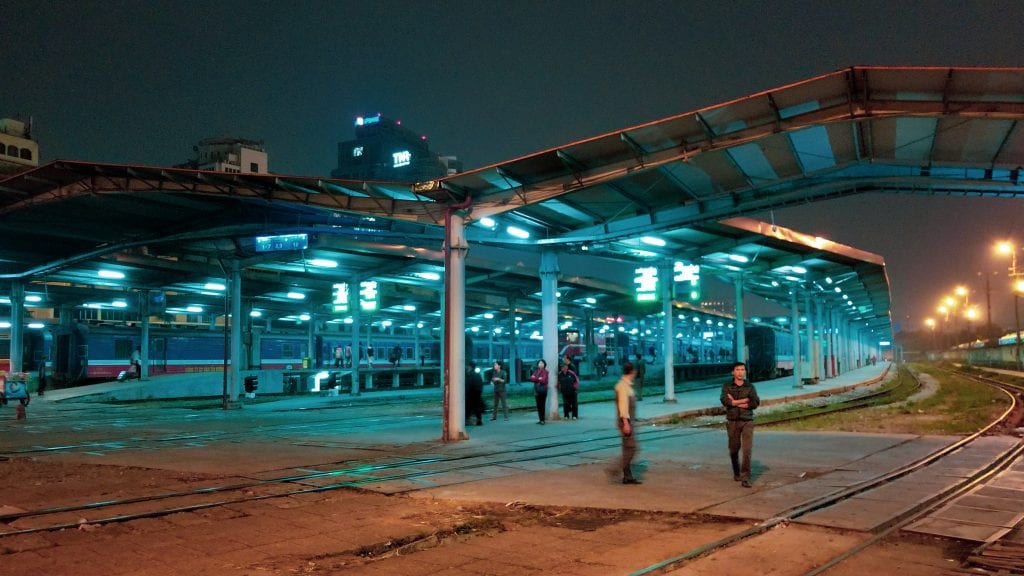 Hanoi railway station is pretty old, it's established in 1902. It has 5 termini which serve 7 active routes. It looked spooky at night. Comparing to the railway station in our country, it was empty! I found a lot of foreigners waiting under a shed for the train to Sapa. It was a walk in the park to find the train.
Sleeper Compartment from Hanoi to Sapa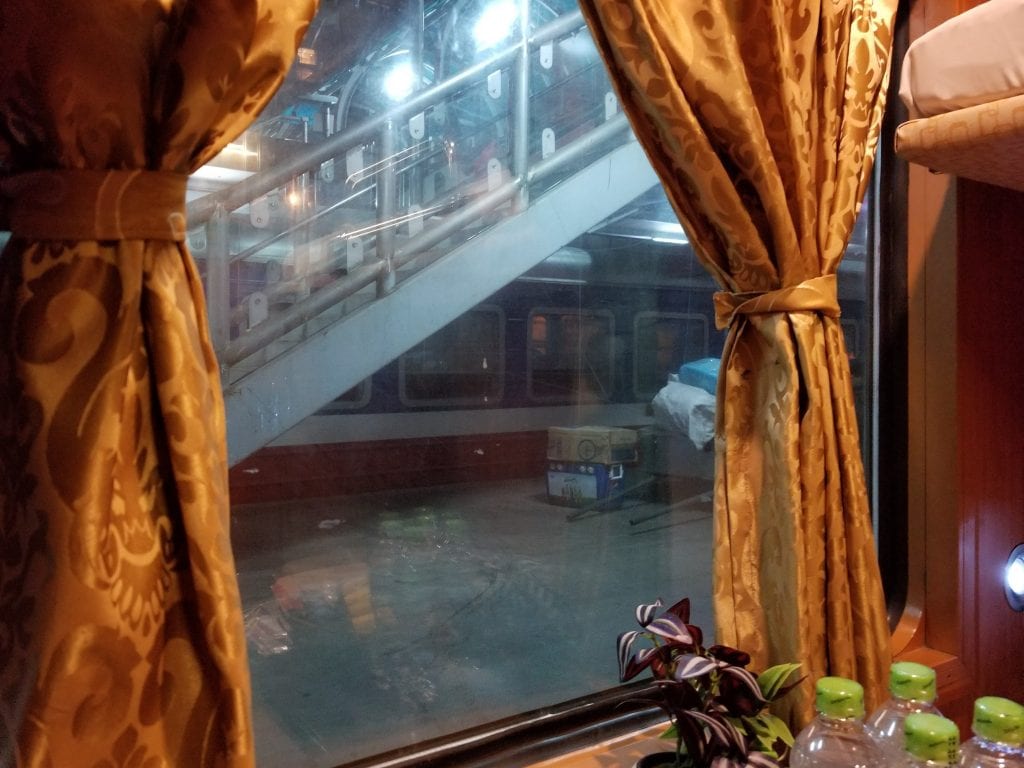 I followed the number of my ticket, found my compartment and my cabin through a narrow passage. My train number was SP1. I was happy to see a window, but it was sealed! It makes sense as it was air-conditioned. There was a nice painting hanging in the wooden cabin – it was looking good.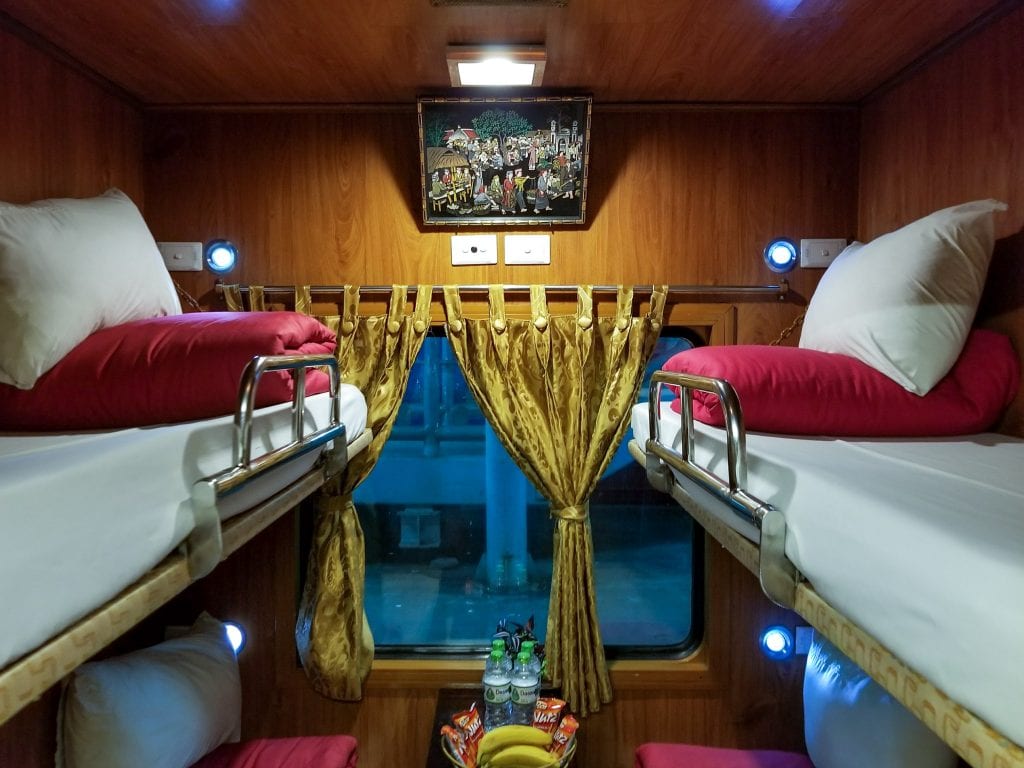 There are 4 berths in a cabin. The sheets were white and clean. Each of the berths had a pillow and a blanket. There was also a charging port and a reading light. It was a bit narrow but overall pretty comfortable. I found some snacks – banana, cookies, and water. Three young Chines girls shared the cabin with me. I chose the upper berth while booking and took my position. The train started on time. I tried to look through the window at the starting of the journey but fell asleep eventually.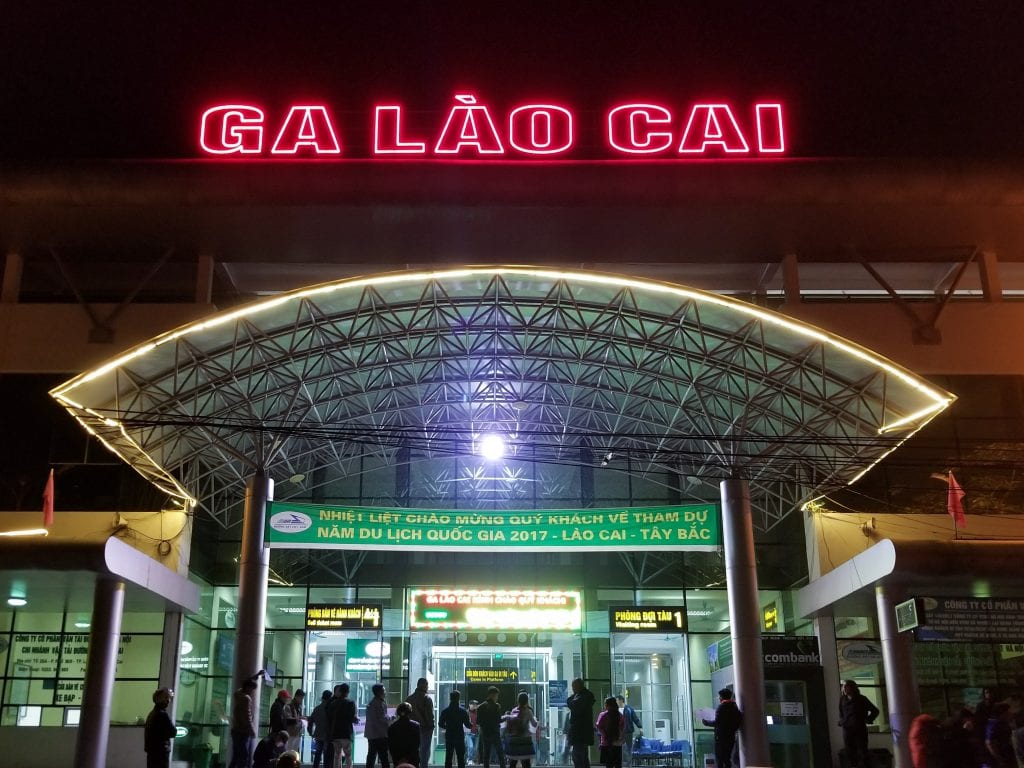 I woke up by a combination of an announcement in the speaker and a call of staff of the train. The carriages were creaking as the train was trying to make its way in the hills of Northern Vietnam. It was early in the morning and the sun was not still out. We got down at the Lao Cai train station. It was a comfortable journey, the 7 hours on the train ended so fast! I wanted to sleep longer! It was early morning and the sun was not still out. I was not sure how I was going to make it to Sapa, I did not make any booking beforehand.
Book your Taxi from Lao Cai to Sapa
Lao Cai train station to Sapa Town
You cannot reach directly to Sapa by train from Hanoi. The nearest railhead is at Lao Cai which is 38 Kilometers and an hour of a journey to Sapa. You need to take a bus or car from Lao Cai separately. The train ticket price will not cover it and you need to pay it separately. I came out of the station and found several people who were also looking for a way of reaching Sapa. I joined them and found a minibus. It was waiting to fill up and eventually started its journey. By that time, all the pre-booked vehicles left. Our minibus started to climb up through mountains, I wanted to grab some photos of the sunrise in the valley. I was not very successful as it was a cramped journey and I had barely a place of my own! However, I didn't mind as the journey lasted only for an hour. We arrived at the quaint town of Sapa at 7:00 in the morning.
Although it was a two-phase journey, it was comfortable! I would recommend this overnight train journey from Hanoi to Sapa. There is an alternate way of reaching Sapa by bus, too. I didn't take it but based on my other bus journeys in Vietnam, I can guess that it would be comfortable, too.
Enjoy your time in Sapa, and don't miss to climb on top of Mount Fansipan.
Liked the Blog? Pin it!
The post Train to Sapa from Hanoi appeared first on A Walk in the World.