Exploring Indigenous Culture in Canada
Discover the deep cultural history of Canada's first inhabitants. The post Exploring Indigenous Culture in Canada appeared first on Enchanting Travels.
Canada's spectacular landscapes, adventure opportunities, and warm hospitality are reason enough to visit. But a trip that includes and engages with the Indigenous people of Canada will give you a deeper and much more memorable experience. Let us show you how a Canadian journey can be enriched be exploring Indigenous cultures.
The Indigenous Peoples of Canada
There are three broad categories of Indigenous peoples of Canada: The First Nations peoples, the Inuit and the Métis. Each group has their own distinct language, culture, and history. The First Nations peoples were the original inhabitants of Canada, with territories south of the Arctic circle. Today, Canada recognizes over 600 First Nations governments spread across the country. The Inuit, whose homeland is known as Inuit Nunangat, mostly occupy the northern regions within the Arctic circle, living life in mostly small, isolated communities of fewer than 1,000 people. The Métis have mixed European and Indigenous ancestry, and for the most part live in Ontario and the Prairie provinces.
According to the 2016 census, there are 1.67 million indigenous people in Canada, and they comprise roughly 5% of the population. They are also the fastest growing population group in the country, having grown by 42.5% from 2006 to 2016. 
Like indigenous groups all over the world, these Indigenous populations suffered at the hands of European settlers. Their lands were taken, and their culture and heritage were sidelined as efforts were made to integrate them. In 2008, Canada formed a Truth and Reconciliation Commission to "shift the national narrative away from a culture of domination and oppression and towards a culture of respect, reciprocity and understanding."
Promoting Indigenous art and culture
Today, the Canadian Government actively works to promote and preserve Indigenous art and culture. The Indigenous Art Centre in Quebec houses more than 4,300 Indigenous artworks created by both established and emerging Indigenous artists. Pieces from the collection are featured through rotating exhibitions.
Within the Métis community, artisans still practice traditional art forms such as beading, embroidery, rug hooking, and sash-making. The Canadian Museum for Human Rights in Winnipeg has a stunning "Truth and Reconciliation" permanent exhibit, featuring the work of Jennine Krauchi, a Métis beadwork artist and designer. Colorful bands of cloth known as " L'Assomption" sashes are a symbol of this group. First designed as back supports for canoe voyageurs, they became popular for their versatility. The bright sash could be used to strap belongings to your body, identify other tribe members, claim a slain buffalo as your own, or even as an emergency sewing kit, as the fringed ends could be used as thread.
Nature also plays a central role in Indigenous culture. First Nations peoples have a special connection to the earth that is based on respecting Nature's bounty. They take only what they need for themselves, their families, and their communities, with the understanding that what nature provides needs to be preserved for future generations. 
Ways to experience Indigenous culture
A myriad of options is available to explore the various indigenous cultures of Canada, both within cities and out in nature. Watch this brief video to hear, in their own words, why Indigenous people in Canada want to tell their story:
In Vancouver, you can take a tour of Stanley Park with the local Squamish Nation and Shíshálh people, who will reveal their traditional uses for the plants in the park. You can also try the food at the Mr Bannock food truck (bannock is a traditional fried bread served with honey butter), where Squamish Chef Paul Natrall serves up what he refers to as "fusion-indigenous cuisine".
For a more immersive experience, spend a night in a Tipi at Blackfoot Crossing Historical Park in Alberta, where you can explore the Siksika/Blackfoot First Nations museum, learn the medicinal uses of certain plants and how to make your own hand drum. 
Explore the indigenous culture and art of Tofino, a coastal village on the western shore of Vancouver Island or listen to stories and watch the northern lights shimmer across the sky with the Dene Nation in Great Slave Lake in the Northwest Territories. 
A great way to immerse yourself in indigenous culture is to participate in a powwow, a celebratory gathering that includes dance, music, and food. Powwows take place across Canada in the summer, so there are plenty of choices. 
If you seek out Indigenous experiences in Canada, you'll go beyond a typical holiday to gain a deeper understanding of how this spectacular country came to be what it is today. We would love to help you design an immersive experience through this diverse and spectacularly beautiful country.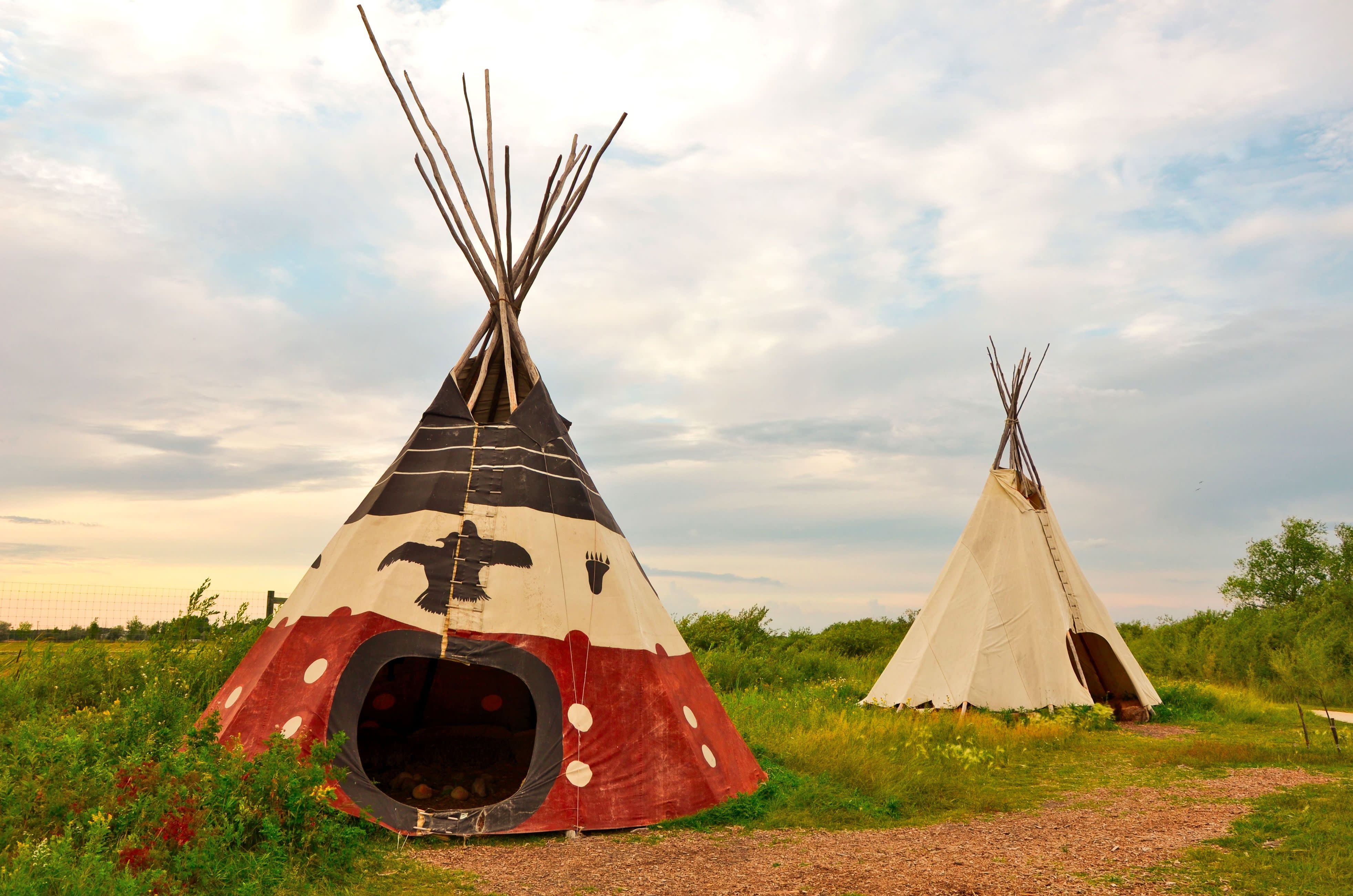 The post Exploring Indigenous Culture in Canada appeared first on Enchanting Travels.