Best Packing Tips: How to Pack Efficiently for Long Trips in 2023
Are you looking for packing tips for a long vacation? If yes, then you have come to the right place! Packing for your trips can turn out to be a complicated and messy process. You want to keep all your favorite clothes and accessories but you don't want to overflow your bag with junk too. […]
Are you looking for packing tips for a long vacation? If yes, then you have come to the right place!
Packing for your trips can turn out to be a complicated and messy process. You want to keep all your favorite clothes and accessories but you don't want to overflow your bag with junk too.
But that's not even the worst part! The actual challenge begins when you have to pack for long trips which last for more than a week and could border anywhere between a month or two. What do you pack in such a case?
Well, I do understand your impediment in packing on such an occasion because I have faced this often during my trips as well.
Thankfully, after so many long trips, I now have a grip on how to pack efficiently so as to be prepared for all situations and climates. Here are a few clever packing tips for long trips that you can implement for your holidays too!
Best Packing Tips: How to Pack Efficiently for Long Trips in 2023
Holiday Packing Tips: Step-By-Step Process
Here are a few steps to follow when you are trying to efficiently pack for a long trip to a new location: Step 1: Prepare A Perfect Packing Checklist For Yourself
The very first thing that you need to do is make a packing list for yourself so that you don't end up forgetting anything. This list will be your Holy Grail when you are buying items to be packed and before your journey date as well.
Because once you have your list prepared, everything else becomes easier as you just have to follow the order. Get the things listed in the checklist and pack them in your bag. Easy peasy! But, preparing a packing checklist can itself be a task. Step 2: Gather All the Objects in Your Checklist
Once your packing checklist is ready, you have to start looking for items that you already own. Take out all your belongings mentioned in the packing list and keep it separately in a corner to be packed. Wash your clothes and iron them properly before packing them.
As for your footwear, make sure that they are in a good shop and clean them up if needed. If you don't have any travel items mentioned in your packing list, then make plans for shopping and complete the task in 2-3 days.
Get all your medicines and health supplies from the chemist and store in a small bag. Buy all your toiletries and organize them in the travel toiletry bag.
As for your gadgets, accessories, and travel documentation, keep them all organized in separately, ready to be packed. Step 3: Choose an Appropriate Bag or Luggage to Pack Your Belongings
Now, you will get an idea of how much luggage you have and what would be the most suitable luggage bag to store it. There are mainly two types of luggage bags to consider for extended journey:
Backpacks
A backpack is perfect for people who are changing a lot of locations in a month and would be on the go during their entire trip. It will also prevent you from overpacking and will make it easier to catch your buses, trains, etc. on time.
But you would need to choose a backpack that will fit your items properly and won't be too heavy for your back. A 60-liter backpack is usually ideal as it is not too big but it can still hold your travel belongings with great ease.
However, you will need to be efficient in packing to fit your 30 days worth of stuff in this backpack.
Rolling Suitcases
Personally, I feel rolling suitcases are a better choice for a trip which is going to be longer than a month. It is easy to carry around and won't be a burden to your back. And you will also be able to fit all your clothes and accessories inside it quite easily.
Daypacks and Packing Cubes
Apart from your main bag, you would also need a smaller daypack if you are planning to go on small hikes and treks.
A daypack will be quite useful during a multi-day trek as well and will be good to hold 2 pairs of clothes along with food and drinks.
You can also carry your travel gadgets in this daypack when you are taking the flight as carry-on bag. This will ensure the safety and security of your gadgets and will allow you to catch up on some work on the plane if required.
And packing cubes are a great way to keep your belongings organized. So, make sure you have two or three of them to keep all your travel items separated.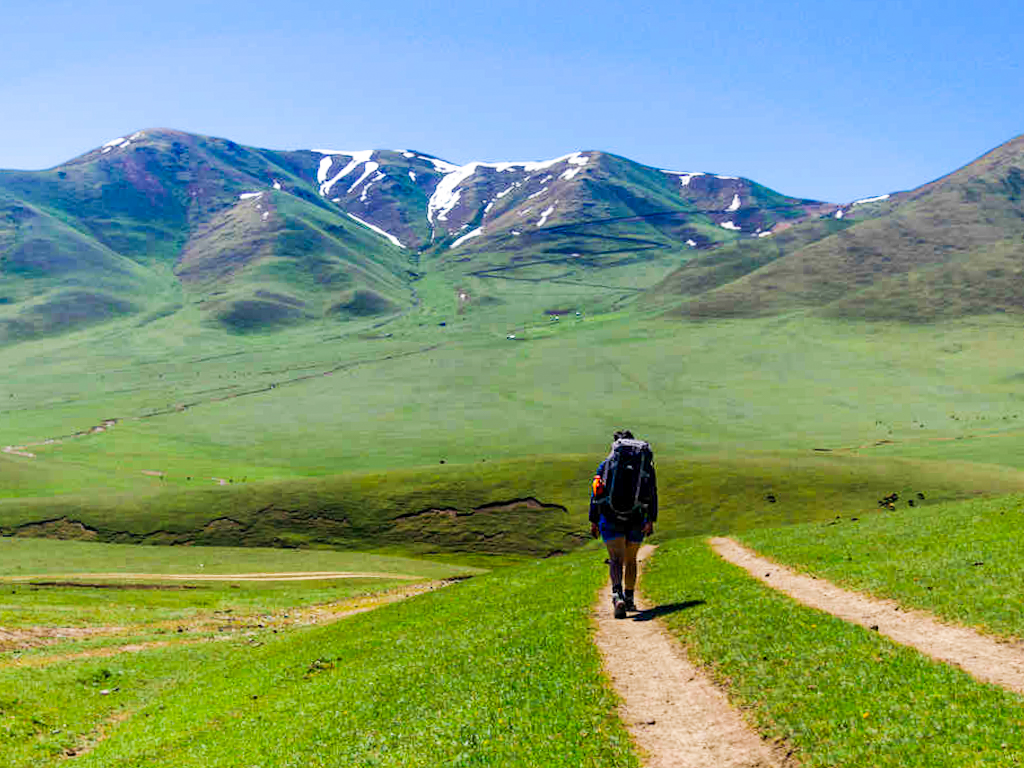 Step 4: Start Packing Everything Systematically in the Bag
Now, that you have your travel belongings and the bags ready, it is time you started packing. Start by keeping your raincoat/windcheater at the top of the bag followed by the jacket and the cardigan.
Next, start placing your travel clothes and make sure that you roll up each piece of clothing to make efficient use of the space available. Start by packing your pants, jeans, etc., and then move on to your tops, tees, dresses, and so on.
Keep your undergarments in a packing cube bag and then keep it on top of your clothes. Next is your toiletries bag and accessories bag and your healthy supply bag. Lastly, add your books to the bag and leave only 1 outside for the daypack.
As for your travel electronics, travel gear, and travel documents, store them in your daypack so that they are easily accessible to you. Step 5: Verify Your Packed Items By Comparing with the Checklist
Make sure that when you are keeping each item in your bag, you check it on your packing checklist.
This will give you an idea of what you have successfully packed till now and what all is pending. Be thorough while confirming your checklist and don't check an item until it is safely packed and locked.
As for your travel documents and essentials, check them multiple times before your trip. Make sure you have your passport, visa, tickets, wallet, and proper identification before leaving the house else you would be in a lot of trouble.
How to Prepare a Packing List for Your Trip
You have to take a lot of factors into account to make sure you aren't missing anything from your list and here is how you can do that. Type of Climate That You are Likely to Expect
Are you expecting a tropical climate or a wintery climate? Are you traveling to different landscapes during different weather conditions or staying at only 1 location?
These are a few questions that you would have to ask yourself before setting out to prepare your packing list. If you are going to experience wintery weather then packing a couple of sweaters and jackets would be advisable.
And for beaches and hot weather, shorts and loose clothes would work better. But if you are likely to be hopping to different climatic conditions then you would have to keep a pair of each type of clothing in addition to a raincoat/windcheater. Duration of Your Trip
The next thing that you need to focus on is the duration of your trip. Is it a 15 days trip, a 1-month vacation or a 6-month backpacking trip?
If it is a 15 days trip then you can simply throw around 7-8 pairs of clothes which you can interchange as well. And 1 pair of shoes and sandals would be ideal for such a trip.
But if you are packing for a month or 6 months then you would need to be more thorough. You will have to choose clothes that will work well at 3-4 locations and a pair of sturdy shoes and sandals to last all the walking. Consider the Possibility of Going to a Fancy Place
Another thing that you would need to determine is if you are likely to go to some high-end restaurant or not.
You might plan to go to clubbing for which you would need a good party outfit and footwear. Also, some accessories would be needed to glam you up for the occasion.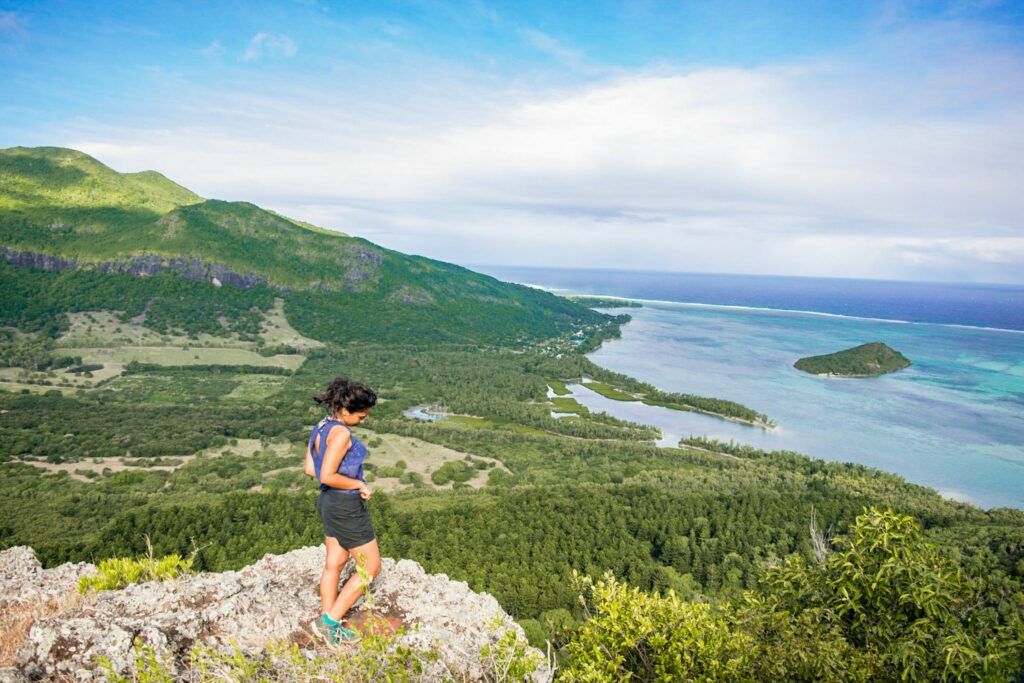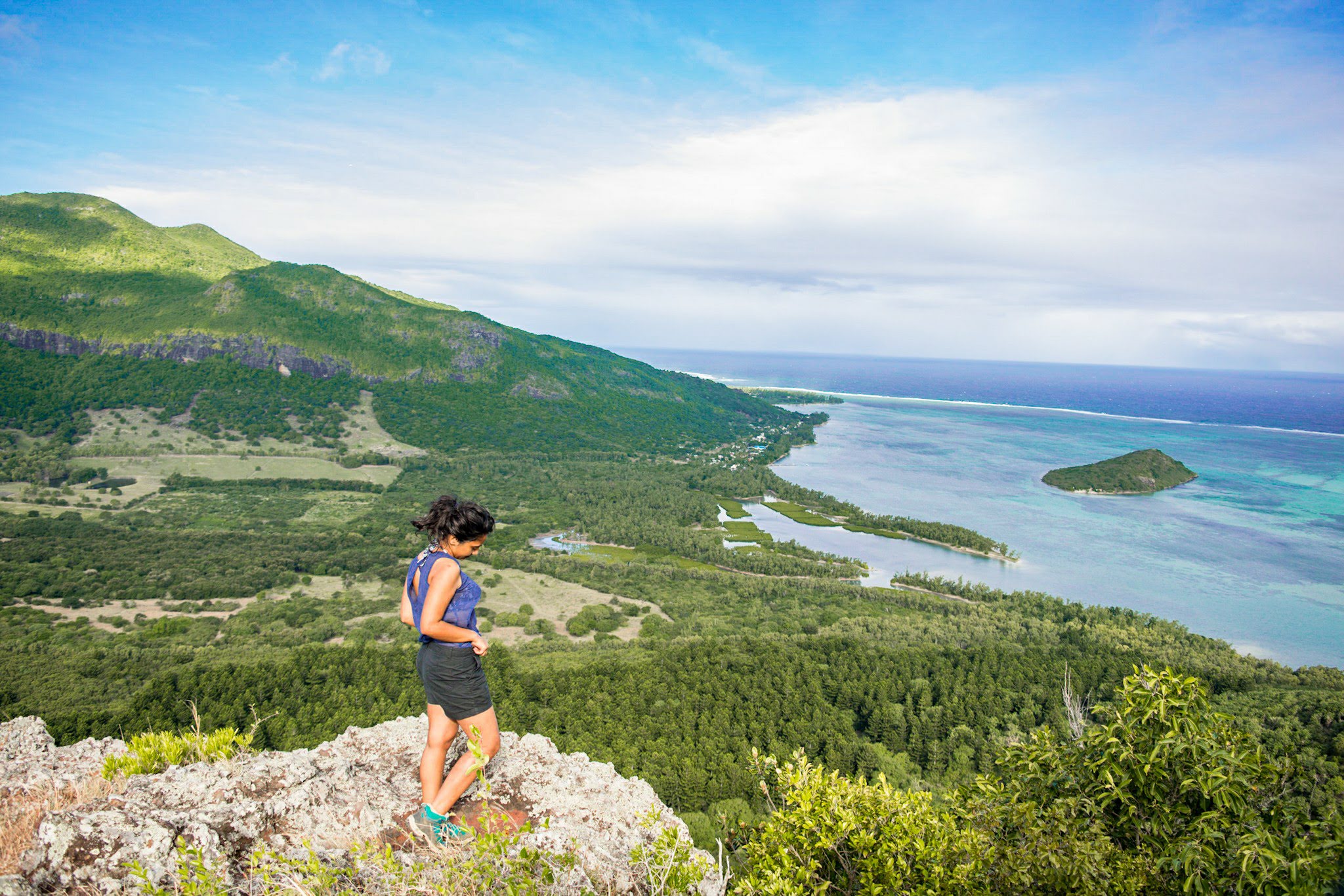 Sample Packing Checklist
This is a sample checklist for a 1-month trip (for a Tropical region) to help you prepare your own packing list. Travel Clothes and Footwear
3 Tank Tops (For hot and beachy climates)
4-5 T-Shirts (including 1-2 athletic ones)
2 Long Sleeve Shirt
5 dresses (mixture of classy and casual)
1 Beach cover-up
1 loose cardigan
1 warm jacket
2 pair of jeans
2 pair of comfortable pants
3 pair of regular leggings
4 pair of shorts (fancy and casual)
2 long skirts and 1 short skirt
7 pairs of undergarments
5 pairs of ankle socks
1 pair of woolen socks
2 sports bras
2 regular bras or bralettes
1 swimsuit
1 flip-flop sandal
1 fancy sandal
1 pair of sports shoes
Toiletries
Travel toiletry bag
Travel-sized shampoo bottle
1 shower gel
1 face wash
1 pair of toothpaste and toothbrush
1 deodorant
1 hand sanitizer
1 conditioner bottle
1 lotion
Travel hairbrush
A couple of headbands and hair bands
Makeup
Accessories – 1 Raincoat/windcheater, 1 pair of sunglasses,  3 pairs of earrings (to match most of your dresses), and 2 necklaces.
Electronics – Laptop, Hard Drive, DSLR camera, action camera, smartphone, Chargers (for all the equipment), Headphones, Memory cards, Extra batteries, Universal Outlet Adaptor, and iPod/MP3 Player/Kindle (if you own one).
Essential Travel Gear – A water bottle with carabiners, travel locks, travel towel, and a pocket knife.
Medications/Health Supplies – First Aid kit, Allergy medications, Motion sickness medication, Personal necessary medications, and Medicines for normal sickness (like cold, stomach-ache, fever, etc.).
Travel Documentation – Passport, Flight tickets, Visa, Travel Insurance, Passport sized photographs, Accommodation printouts and 2-3 copies of all your travel documents.
Travel Essentials – Credit cards, debit cards, Forex, and some loose cash.
Books – You can also carry 2 guidebooks and 2 fun travel books with you to read on the journey.
If you are visiting a winter destination then pack more full-sleeved, warm clothes and invest in a good pair of boots and winter coats.
Conclusion
Packing for a long trip is always going to be a task but with this guide, you can make this task easier and simpler for you.
So, next time whenever you have a long trip to pack for, just open this packing tips guide and follow the steps. You will be done with packing in just 2 hours (if you have all the items at home) else in just 2 days and would be able to enjoy a safe and fun trip.