9 Travel Tips from Digital Nomads and Long-term Travelers
When 2021 unravels with new expectations about travel, and you have probably explored your city's streets the best you can, indulged into AI experiences of great virtual tours to museums and galleries around the world, and even managed to escape the city for a long-needed break exploring your backcountry, there is still so much more […] The post 9 Travel Tips from Digital Nomads and Long-term Travelers first appeared on CuddlyNest Travel Blog.
When 2021 unravels with new expectations about travel, and you have probably explored your city's streets the best you can, indulged into AI experiences of great virtual tours to museums and galleries around the world, and even managed to escape the city for a long-needed break exploring your backcountry, there is still so much more to explore. 
If you missed a trip to Europe this holiday season, you can still cook a hearty Italian meal, or try locating some of the weird European drinks in a specialty store.
And with travel bans lifting slowly, you can take on some ideas from the CuddlyNest team members who truly believe that travel is for everyone. So, jump in! Whether you wish to get fresh and unheard destination ideas for your next trip, experience new flavors while still at home, or plan a nature getaway while exploring your backcountry, we share it all: 9 seasoned travelers answer to questions:
What is the offbeat travel destination you cannot wait to go back to?
What is a perfect nature getaway for you?
Please share an authentic recipe or suggest what to try in your country!
What travel hack never worked for you?
Mia Persico
Mia's social media experience is behind the weekly recipe videos CuddlyNest brings to you. Based in Split, Croatia, she spends her days in the marketing team being part of the original video content creation team as well as reaching out to travel lovers.
Offbeat Destination: Capri, Italy
Wherever you turn your head the views are beautiful, from beaches, restaurants, nature, promenades, all the way to a panoramic view of the entire island. It is a special feeling there, I spent a day there but my wish is to be at least all weekend so I can wake up in that paradise.
Capri is famous for its landscape, upscale hotels, and shopping. Right or left, there are no unkempt buildings, and the jewelry shops match some of the greatest decorative arts museums in Europe. Long preserved for the super-rich, it is still worth visiting, no matter your budget.  You can take a boat tour around the island, or simply climb up Mount Solaro (chairlift is available) to take a look at the pristine blue waters. Spending a day on the beach, as Mia says, is close to feeling like in paradise. And as it could not get more mythical, you can even go and see a Sphinx of Villa San Michele, brought to Capri by the Swedish physician Axel Munthe in one of his long trips across Europe.
Tip: If you consider traveling to Capri, Italy, going on the low season from the end of October to just before Easter will give you a more authentic experience, as most businesses serving tourists are closed. However, it may result in a 1-day stay.
Perfect Nature Getaway: Get Lost in National Park
You bring some food, drinks, a blanket, gather friends, and get lost somewhere by the river or some national park, surrounded by nature to the sounds of birds chirping. And so you wait for the sunset.
We could not say it better. See the world's best national parks, or the 10 oldest national parks in the US to plan your next friend meetup!
Savor an Authentic Croatian Flavor: Pašticada
Croats are gourmets. We all love to eat here. If you are already visiting Croatia, I have a couple of recommendations that I am sure everyone will love. If you like meat, definitely try Pašticada, although unfortunately there is no English translation, so be sure to remember or write down that name. If you are a vegetarian (even if you are not) there are Istrian fuži with truffles. It's Istrian homemade pasta, and truffles don't need much representation.
And before going to Croatia, study up this list of traditional foods in Croatia. 
Travel Hack: Pack It Tight
When we travel we always worry about whether we will have enough clothes to travel and how to put it all in a suitcase, so this one helped a lot "roll your clothes in a suitcase to get more space" and taking a small suitcase\backpack for important things.
We agree – taking all the necessities is important. But before you head off to Capri, what Croatia has to offer – read about the Best Beaches in Croatia and learn Interesting Fun Facts About Croatia.
Katha Nauriyal
Katha is our Brand Copywriter who has her roots in the Himalayas of India. Apart from traveling herself, she shares her passion for travel with others by setting the voice and tone of the CuddlyNest team.  She informs how to better plan your trip and writes in-depth travel guides for travel destinations around the world to help you not to miss a thing on your vacation.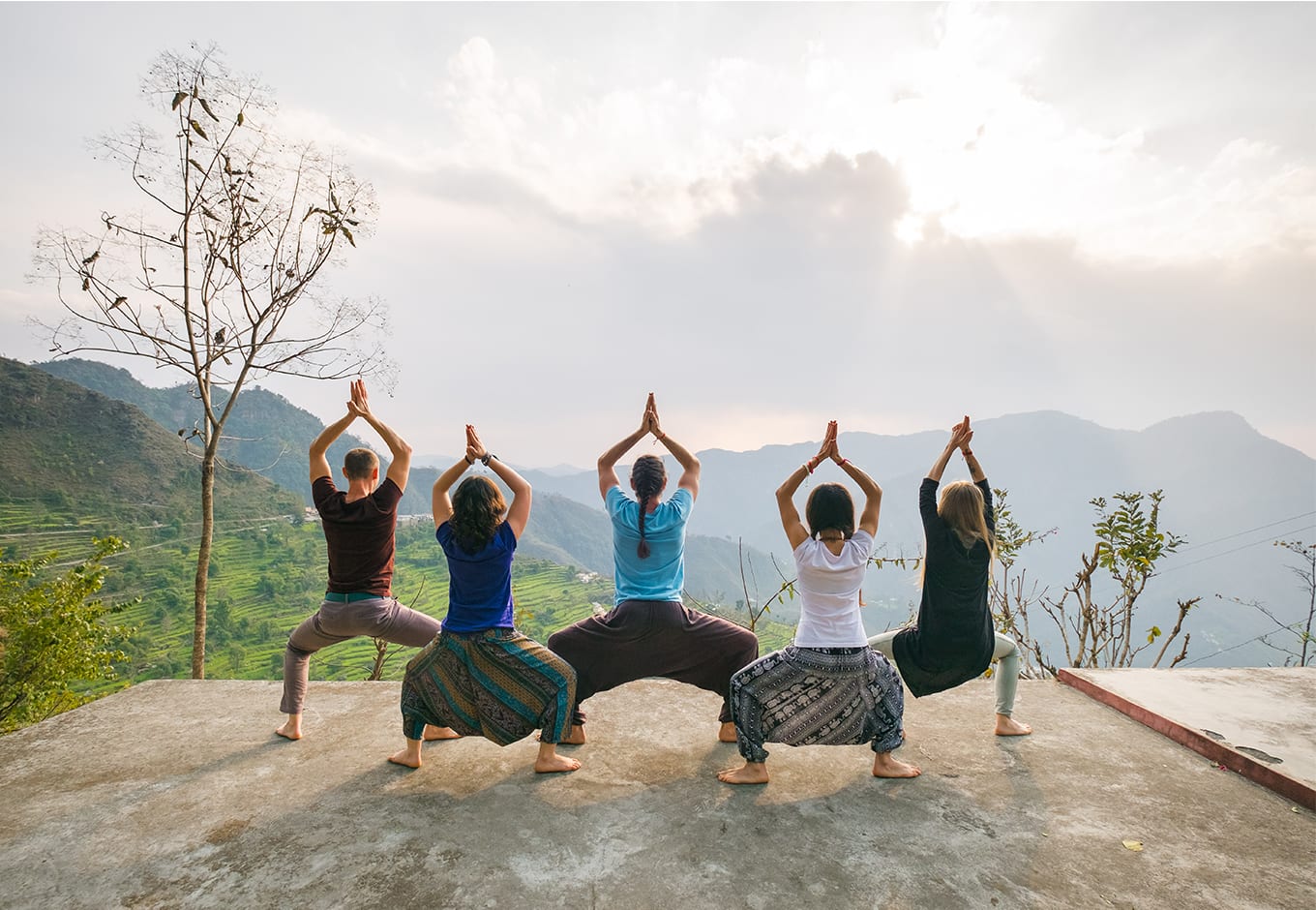 Offbeat Destination: Yoga Ashram in the Himalayas
Yoga ashram and meditation center in the mountains of Himalayas, which happen to be my hometown.
Lucky as it can get, no? Although the Himalayas may not be so much of an offbeat destination, it is surely intertwined with many stories and tales from millennia ago. As the highest mountain range in the world formed by continents crashing together, it is also one of the most well-known spiritual journeys in the world. If you are seeking a trip that will leave you more peaceful, grateful, and will allow you to learn to be present with yourself and your surroundings, then this spiritual journey is surely worthwhile.
To get more ideas for a long-needed spiritual journey, explore the best yoga destinations around the world, or travel to the world's most popular sacred attractions. 
Perfect Nature Getaway: Cabin in the Woods During Snowfall
Booking a charming cozy cabin in the woods of Vermont during snowfall.
Just like the Himalayas, Vermontis the perfect nature destination during the coldest season, as it turns into a complete winter wonderland. And if you love skiing, it also has some of the most affordable ski resorts in the United States. 
Savor an Authentic North Indian Flavor: Ghost Pepper
India is home to some of the world's hottest chili's. You will find ghost pepper chili in the Northeast region of India!
Northeast India is one of the most different areas in the world, having the highest density of different tribes, making its cuisine vibrant as well, and the Ghost pepper finds its use not only in curries, pickles, and chutneys but also with dried or fermented fish. Interestingly, in North East India, people use the pepper to keep wild elephants at distance.
To learn more about ecotourism and how to travel sustainably, read about things you can do to save the rainforest before you visit one in the downhills of the Himalayas.
Travel Hack: Book Tickets in Advance
Booking flight tickets way in advance for a cheaper price…
…is surely a great way to save on your vacation bill! Booking flights three weeks to four months in advance is generally when fares range within 5% of their lowest price. If you are getting close to your trip, then you can still try out your luck two to three weeks in advance, but this is not all: keep in mind that Tuesday and Wednesday tend to be the cheapest days to fly.
Isabela Neves
Isabela is our SEO Copywriter. She delivers the brand message and sets the tone — sometimes inspiring, and sometimes highly confident and informing — communicating with each and everyone who gets to know CuddlyNest by reading our travel guides, tips, and tricks. She refers to herself a travel aficionado, a creator, and a curious explorer. Ready to hear what she has to say?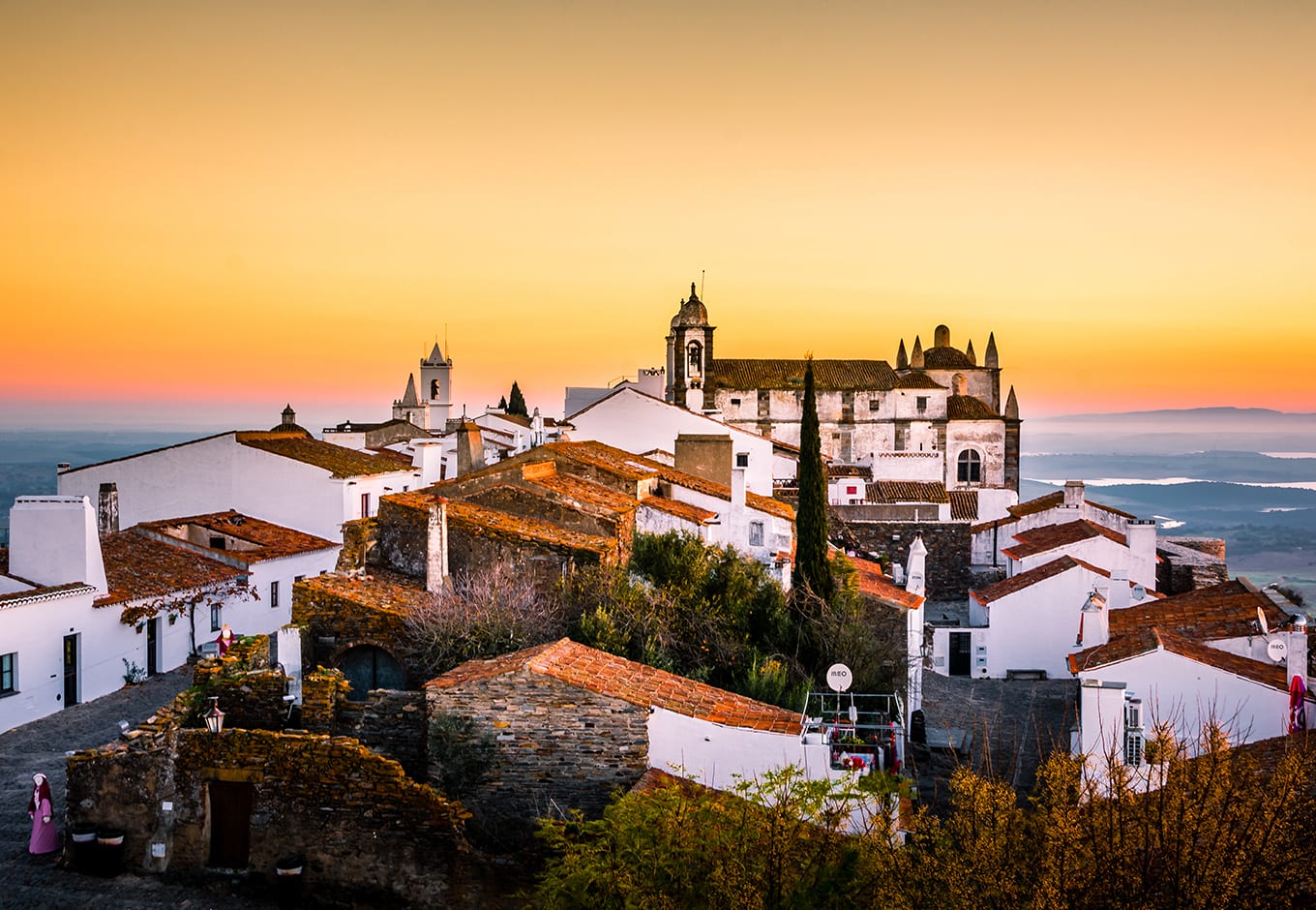 Offbeat Destination: Alentejo, Portugal
An offbeat destination that I absolutely love is Alentejo, in Portugal, which is the country where I live. Alentejo is located in the south of Portugal and, in my opinion, it has the best food in the country. The typical dishes of this region are comforting, delicious, heartwarming and made with amazing locally produced ingredients such as hearty meats, bread, olive oil, and fresh herbs. Alentejo also happens to be a wine-producing region, and it has some of Portugal's finest wineries. Overall, it's an amazing destination if you're a foodie like me!
Indeed, Portugal is only slowly gaining popularity as a great Medditarean destination, and while the country has some of the greatest UNESCO protected nature and cultural sites, warm winters, and coastline of both the Mediterranean Sea and the Atlantic Ocean, it is not yet overcrowded. If you value a warm climate, great food, and effortless living, then Alentejo region in Portugal is a good add-on to your European travel bucket list.
Perfect Nature Getaway: Beach Paradise or Foodie Indulgences
I have two favorite types of nature getaways, and I choose them according to the time of the year. Summer is my favorite season and I enjoy going to paradisiac beaches — preferably the ones that have transparent water — where I can just swim and soak up the sun all day. For me, this is the definition of happiness. During the fall or winter, I love going to more bucolic destinations where I can spend the weekend eating and drinking wine. 
Are you on the look-out for a new beach paradise for your next vacation? See the best beaches to visit this summer, and get inspired by traditional cuisine around the world.
Savor an Authentic Flavor: Brigadeiro
When it comes to a delicious and easy Brazilian recipe, Brigadeiro is always the first one that comes into my mind. This fudgy, smooth, and (super) sweet dessert is usually served at children's parties, and it looks like a little chocolate truffle covered in sprinkles. But my favorite way of eating it it's with a spoon, directly from a plate.
Travel Hack: Bring Your Own Bottle
"Bring your own water bottle". It's not that it has never worked for me, but I always forget to pack the bottle, so I always find myself buying water everywhere I go. But maybe I should start doing it, since it's much more sustainable to bring your own bottle and fill it whenever you need.
Are you struggling to keep up with your sustainable lifestyle goals while on the trip, too? Learn about ways to make your next trip more sustainable.
Igor Rezende Ferreira 
Igor helps to shape the way CuddlyNest is seen. He is the brand's Associate Creative Director, and it is through his oversight that CuddlyNest sustains its visual identity. Apart from the visuals, Igor is also the master behind the videos showing you around the world's most famous cities. Born in Brazil and currently residing in Ibiza, he shares his full-time traveler / digital nomad tips after having visited 37 countries.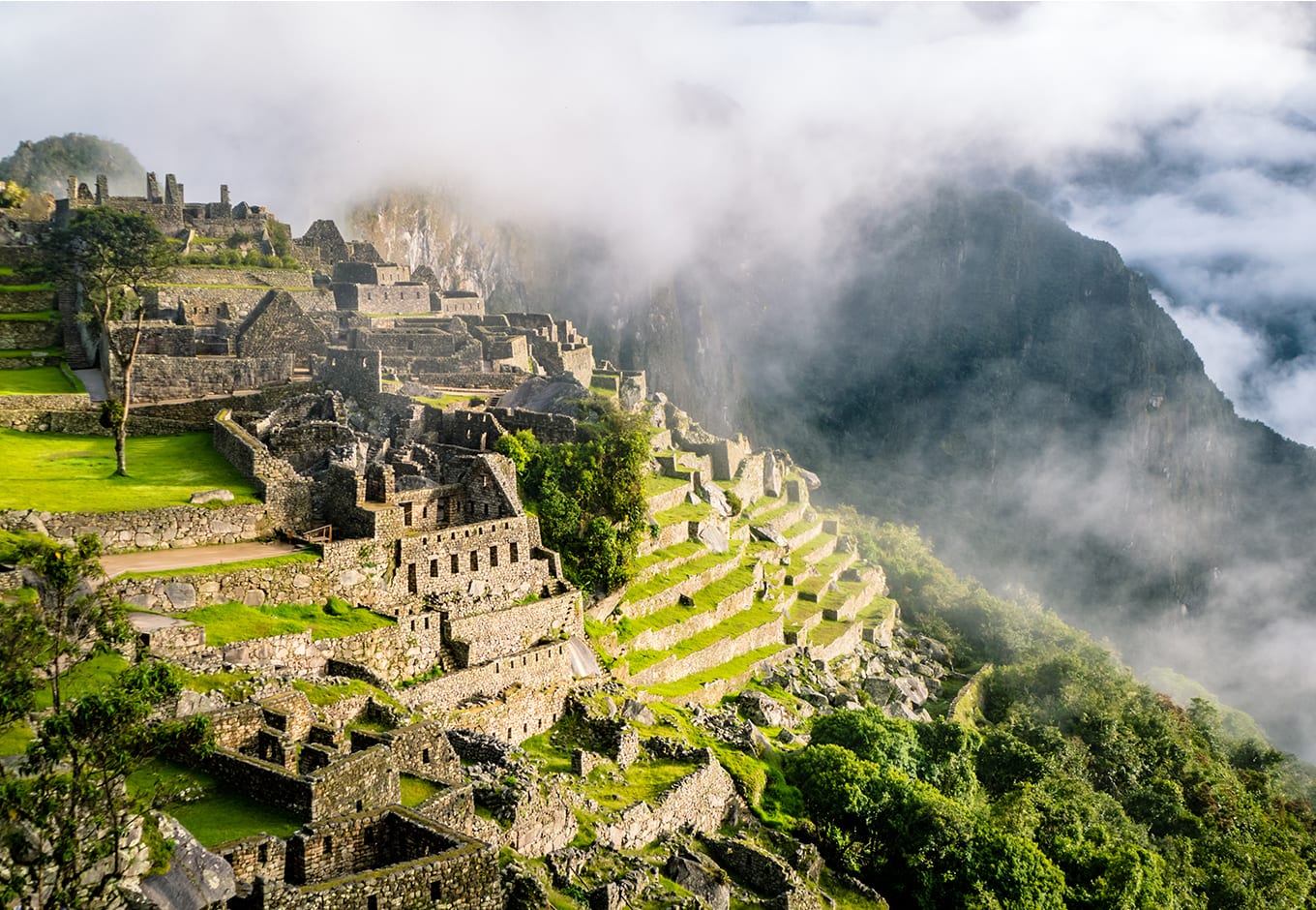 Offbeat Destination: Machu Picchu
An unusual and interesting place that I can not wait to return to is Machu Picchu in Peru.
Indeed, Peru is rich in archaeological sites along Sacred Valley, Inca Trail, and the colonial city of Cusco, and Machu Picchu is definitely one of the most well-known ones. Listed as one of the 7 New Wonders of the World, the site belongs to the Incan empire from the mid-15th century, possibly built as an estate for the great Inca Pachacuti. The route to the pilgrimage site is the Inca Trail, and an adventurous take on it is the Inca Trail Marathon, one of the most exotic marathons around the world, which has been happening since 2012.
If you seek to go off the beaten path in Peru and avoid 2,500 daily visitors to Machu Picchu, an alternative is to travel to lesser-known Puno in the South. Well-known as a jumping point for tours to Lake Titicaca, Puno has so much more to offer, such as the floating islands of the Uros people which are completely man-made using lake reeds, or Amantani natural islands where you can row your boat and stop to learn about lives of indigenous people without the touristy and tacky feel to it.
Delicious Recipe: Thai Green Curry
My most recent discovery of the world of culinary was learning how to make Thai green curry, it blew my mind!
Thai green curry, the hottest of the three — red, green, and yellow — curry varieties, is a curry made from fish, fish balls, or meat, with coconut milk, green curry paste, palm sugar, and fish sauce, with green and white vegetables included. Interestingly, the original dish is not much sweeter than the red curry and is partially to blame for mistranslation, with Thai name for the dish kaeng khiao wan meaning "sweet green curry," with "sweet green" referring to pale color, not the flavor. With most Thai chefs assuming foreigners cannot handle hot dishes, the green curry is indeed perceived as milder and sweeter than the red variety. 
Cannot choose whether to go to Thailand or Vietnam? See our comparison  side by side.
Travel Hack: Sleep During the Flight
Any kind of tactic to sleep on flights. I can't sleep a second during flights, I don't feel comfortable at all.
Are you among those travellers who have trouble falling asleep on flights as well? Then explore your own country, or go on a trip using eco-friendly travel options, like trains or buses. And don't forget that there is always an option to tuck yourself in sheets and pillows and stay warm and comfortable in your bed, having a movie marathon with films around the world, taking a virtual visit to a museum on the other side of the earth, or travelling from home in 10 different ways.
Rachel Cecilia Balinas 
Rachel as our Strategic Partnerships Manager, cultivates strong relationships with our business partners at the same time developing strategies how the CuddlyNest community — our employees, partners and customers — can thrive operating as a truly sustainable business.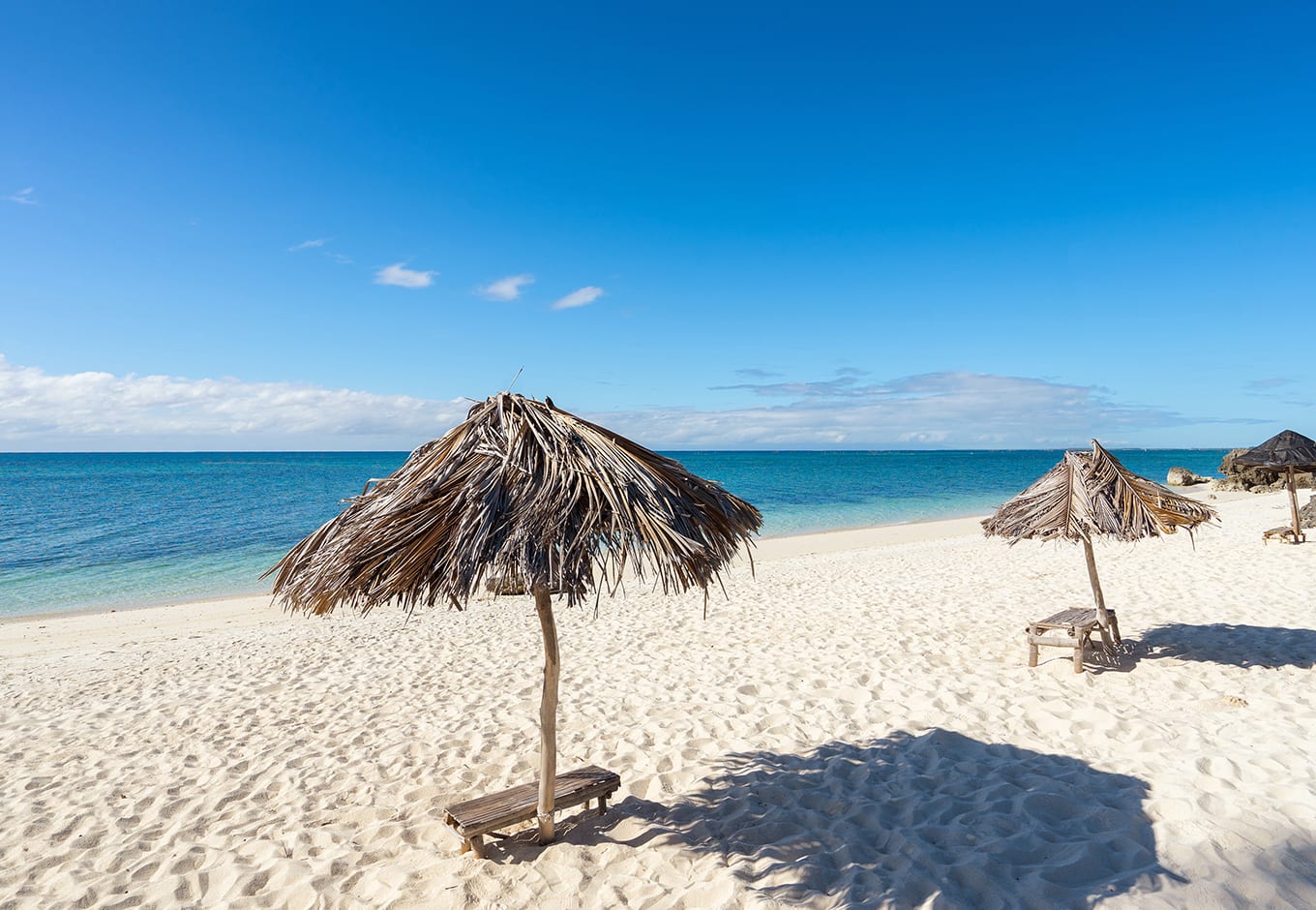 Offbeat Destination: Kota Beach, Philippines
Kota Beach, Bantayan Island, Cebu City Philippines
Deciding on Philippines beach destination is indeed a hard task when faced with so many pristine beaches with turquoise blue waters and white sandy coasts. Kota beach is an excellent choice —  its native-inspired bungalow cottages and twilight afternoon meditation activities will keep you close to the nature and allow to relax, while the whole Bantayan Island abundant of fish, and blessed with virgin soil serves an interesting exploration ground for those trying to get closer to local experiences (scooter to get around recommended), there are also many other things to do, such as exploring old fort ruins in Kota Park and take that Instagram-worthy picture on the palm tree road or when skydiving If you prefer more down-to-earth activities (literally), start with visiting local markets for fresh fruits, and going to affordable seafood restaurants. To enjoy your time in the island with much less tourists, plan your visit to Bantayan Island in shoulder months, that is, July and November.
Perfect Nature Getaway: Beach Day with Loved Ones
Lounging at the beach on a sunny day with family and friends. 
Such a great way to spend your time, isn't it? We can only add that it is extremely important to book your own dreamy beach bungalow in the Philippines before it is too late.
Savor an Authentic Flavor: Chicken Adobo
Chicken cooked in soy sauce and vinegar with some garlic. This is a delicious Filipino chicken dish that you can eat for lunch or dinner with warm white rice.
Travel Hack: Fragile Tag
Putting a 'Fragile' tag on your baggage –  it still comes back beaten up.
Unfortunately our fragile items are not always treated as such — so, before you put those Porto (or Korčula) wine bottles in your bag as souvenirs for your loved ones, better wrap them tight. And then, do it once again.
Bana Bissat
Bana is the Marketing Content Manager at CuddlyNest — she ensures that every word coming out of CuddlyNest is in line with our shared brand values.. As a Lebanese–American, she sees the travel world from various standpoints, and channels her multinational view into brand identity.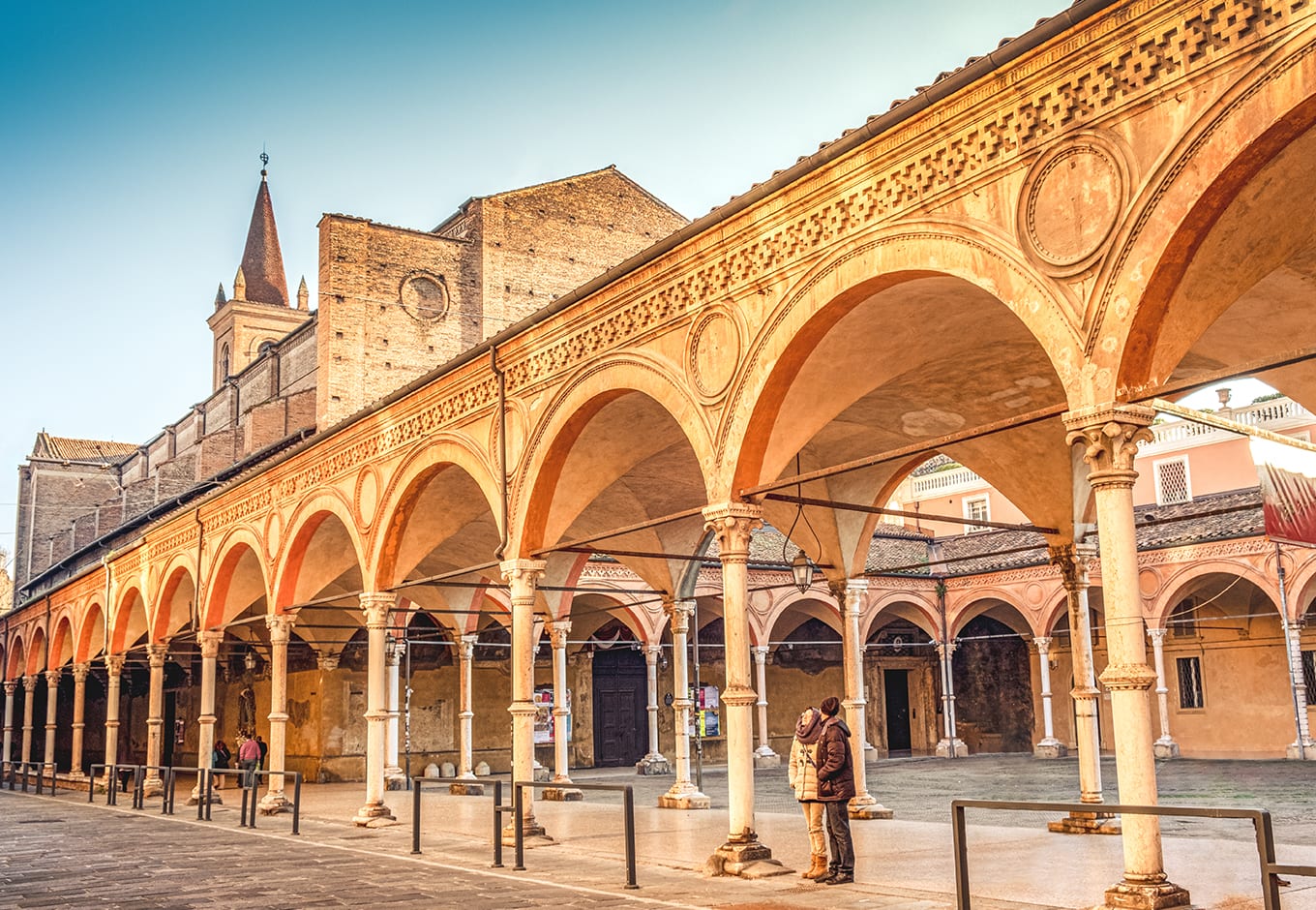 Offbeat Destination: Bologna, Italy
Bologna isn't 100% offbeat as tourism has been steadily increasing over the past few years. But with lots of competing options in Italy like Florence, Venice, and Rome — Bologna tends to be set aside on travelers' itineraries. Big mistake! Its medieval architecture, terracotta hues, and porticoes are a sight to see, and I'm happy to have called the city home for two years. Bologna offers all that its nearby Florence does, but without all the touristic chaos and clutter, and with all the tortellini. Make your way there before that changes.
When visiting Bologna, some time between tasting tagliatelle and wandering the streets, stop for a glimpse on city's underground canals, or take a long walk to world's longest portico. To explore the region, you can also take a land train  from Piazza Maggiore. After all, European trips by plane are seldom as beautiful as train trips in Europe.
Perfect Nature Getaway: the Lebanese mountains
The Lebanese mountain landscape brings back memories of summers visiting the country from abroad — driving up on Sundays, zooming past the street-side tomato sellers on the way, the shish taouk and kafta skewers on the grill, high-pitched crickets at night…
I can't recommend a specific mountain. It's too hard for me to pick just one. But between extensive mountain ranges you have heaps of options to pick from with sharp changes from one to the next — the snow-covered, the barren, the pine tree-dotted, the cedar tree-dotted. 
If you are not planning on visiting Lebanon just yet, it is worth exploring the mountain ranges of North America.
Delicious Recipe: Mazeher
It's an ingredient and not an actual recipe — but I'm a big fan of orange blossom water (mazeher in Arabic). We use it in lots of desserts in Lebanese cuisine like rice pudding, but my favorite use is pretty simple — in water, for "white coffee", or in fresh lemonade. Its cousin, rose water (mawared), is also a versatile option. If you're feeling crafty, both flower waters work wonderfully in cocktails as well. 
The water, extracted from distillation of the flowers of bitter orange trees, dates back thirteen centuries, and in folk medicine was used for soothing before sleep and better digestion. But if you are lucky enough to know someone producing the orange blossom water yourself, try it out – use it as a perfume, or mix it in "white coffee."
Hana Walehiane
Hana is our Key Account Manager and social media content manager. It is her vision that portrays CuddlyNest's mission to serve any type of traveler around the world on Instagram. Skilled in communications, she also is in constant touch with travelers sharing their experiences around the world on social media, and gets the name of CuddlyNest to be more and more discoverable across  travel media and news platforms. After growing up in Morocco and finishing studies in Spain, she continues to live in cities across Europe.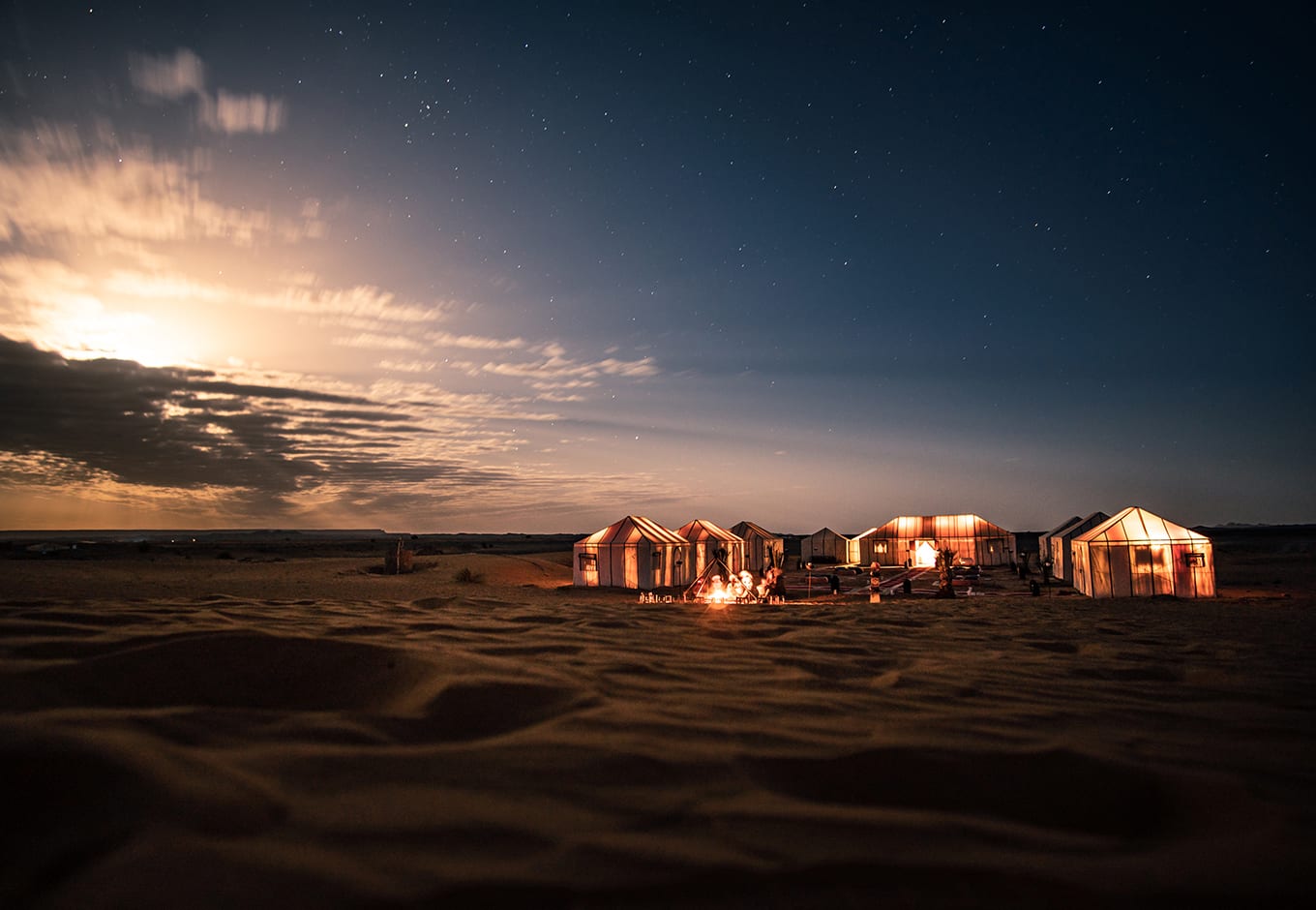 Offbeat Destination: Agafay Desert
Agafay desert, Which is a stunning desert near Marrakech in the west of Morocco. The place is simply magical, calm, serene, wild, and full of mesmerizing landscapes. The sunrise in Agafay is a moment that I can't wait to experience again.
While Agafay Desert really looks like a desert in summer and autumn, expect to see quite a bit of bloom in spring when wheat and wildflowers are blooming. The Agafay desert is the best option for travelers to Marrakesh who want to see it all in the least time — compared to Merzouga and Zagora deserts, it is just an hours drive away from the capital, Marrakech.
Perfect Nature Getaway: Camping Under the Stars in the Desert
Even though I grew up between coastal cities and mountain towns, I'm very attached to the desert, making it the perfect nature getaway for me: a camp under the stars in the middle of the desert. 
If you have a sweet spot for deserts as well, but do not plan to go to Morocco anytime soon, the Sonoran Desert in Northern Arizona and California might be an alternative to catch the desert magic and camp under the stars. See more romantic weekend getaways in Arizona.
Savor an Authentic Flavour: Morrocan M'semen
From my country Morocco, I would suggest you try M'semen, which is a rich traditional flatbread, usually served with honey, mint tea, or coffee.
Who could resist a flatbread, that can appeal to both sweet tooths and those with a preference for savory meals? 
Travel Hack: Cooking vs. Street Food
The travel hack/tip that has never worked for me is to buy groceries instead of eating out for every meal while traveling. I love street food, and I'm aware that it is not always the healthiest choice, but while traveling, I really enjoy discovering the destination's street food and savor what the locales enjoy.
Street food and foodie travelers is a match made in heaven, especially if you go to Southern countries where street food culture is huge. Either it is ramen in Japan, shawarma in Jordan, or tacos in Mexico, make sure you get to the bone of the foreign culture. Cannot travel now? Explore Mexican foods in your hometown, but learn the difference between mexican and tex-mex cuisine.
Aditya Aman
How did you learn about CuddlyNest? It may very well be that Adi put his finger on it — as an SEO Manager, he works to build a better, search-friendly website and is the link between our content and developer teams.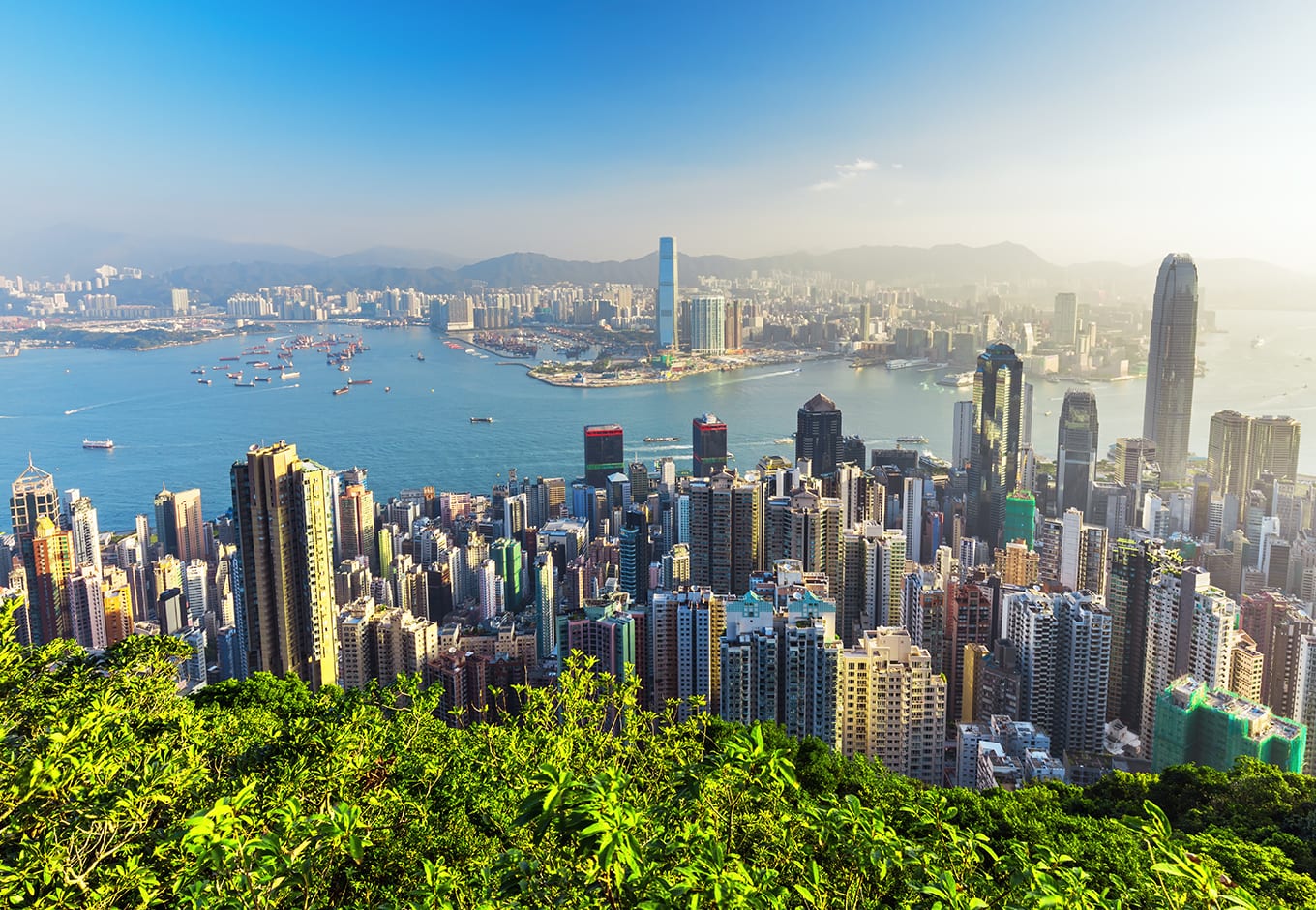 Offbeat Destination: Hong Kong
Hong Kong. I spent an year there and I really loved it because of its vibrant nature. In an hour you can be in an ultra modern city and in an hour you can be in nature.
There are few regions of China that are as well-known as Hong Kong, yet so underrated as travel destinations. Once a small fishing and farming village, Hong Kong eventually grew as a connecting capital between Asia and Europe. Known for trade and finance, it is becoming re-discovered as a luxury destination for busy, but satiating vacationers who aim for better understanding of China's superstitions, want to learn about the agarwood (which beats the price of gold) and connect with locals over a hot pot dinner.
Perfect Nature Getaway: Get Into the Woods
Surrounded by woods and a trail nearby for hike and running.
Disconnecting your mind from work and busy daily life, getting out in the fresh forest air, and getting the "runner's high" definitely belongs to a perfect nature getaway, but not only. You can obtain similar health benefits from travel by simply taking vacation.
Delicious Recipe: Chicken Curry
It has to be chicken curry. It's one of the easiest recipes and needs only 5 ingredients!
With garam masala or chicken masala, green chilies, tomato, onions and garlic, and, of course, some chicken, curry is indeed an easy dish you can prepare at home until you get a chance to visit the Philippines to try the authentic recipe prepared by the local chefs.
Travel Hack: Ad Hoc Planning
Planning…. I am better with no plans and ad hoc stuff on travel.
While this may not work for everyone, it is among the most effortless ways to travel solo. In the end, you can plan as you go — switching on a movie about your destination country on a long flight, tuning in the local podcast on the way to your hotel or browsing the internet for fun things to do at your destination give you a bit of different travel experience without the burdensome information scraping long before you go. 
Anna Auza
If you read a blog, there is a chance it was written by her. If you save a travel idea to your Pinterest board, or discover a CuddlyNest pin or post on your Pinterest or LinkedIn feed, it is also probably her who merged the image, news and guidelines to get the CuddlyNest message travel is for everyone across to travelers and partners. Latvian by blood and currently enjoying sunny Portugal, she is working remotely and inspiring readers to travel differently.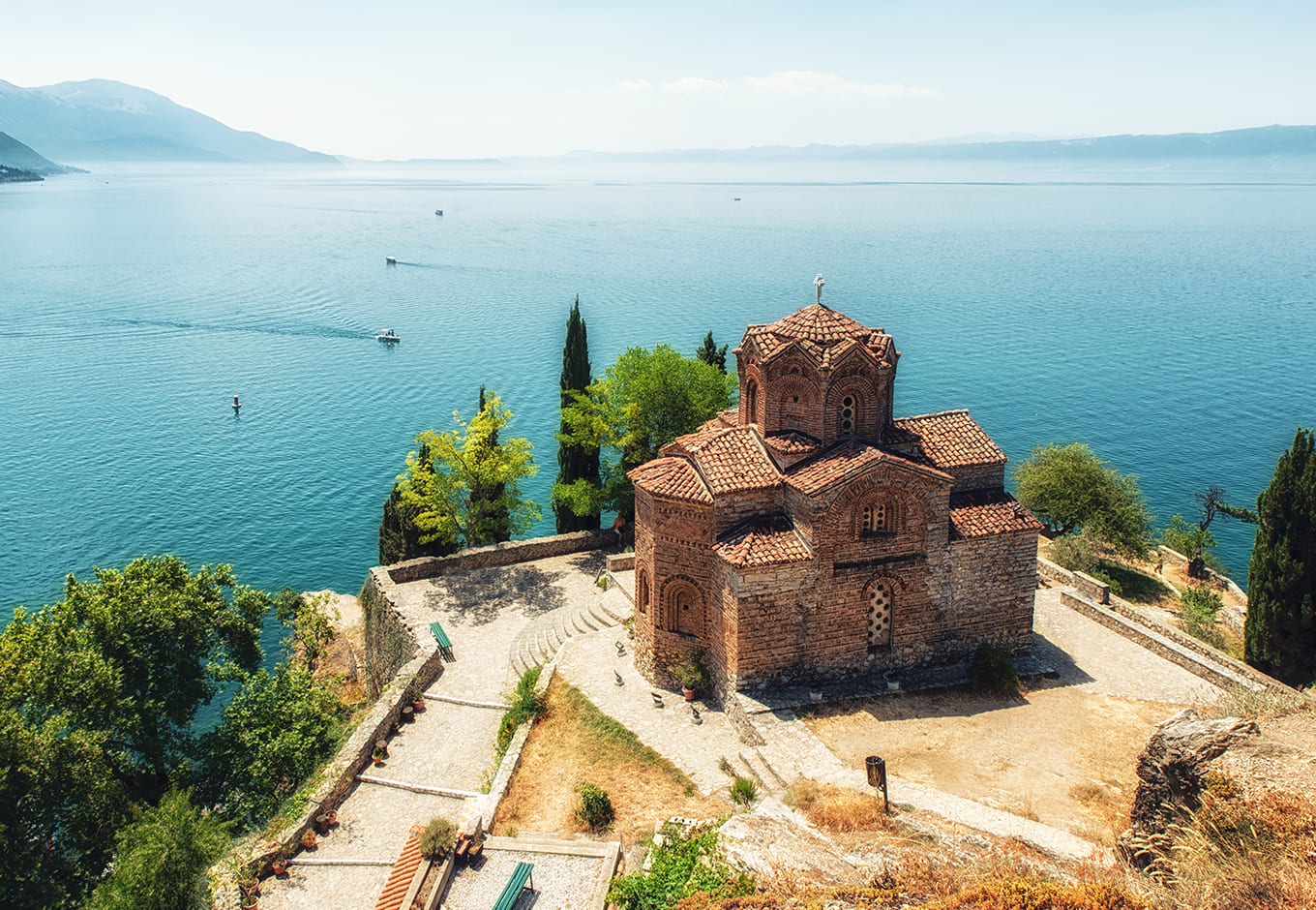 Offbeat Destination: Ohrid, North Macedonia
Ohrid, Macedonia is among those offbeat European travel destinations that you could spend an entire week, and encounter quite a few tourists in the shoulder months, especially when compared to Greece. From peacocks running around the castle ruins, to bronze age stilt houses and effortless hours spent at the beach, or exploring the nearby towns, it is a worthwhile destination to add to your bucket list, especially if you go on a car trip across Balkans.
Although Eastern Europe has many yet undiscovered gems, Balkans and especially Macedonia might be a more appealing destination for those seeking a good spot for a sunny vacation on budget. In Macedonia, you can get up close to true local life in Skopje, then visit the country's historical gem Bitola, and spend the rest of vacation relaxing or hiking around Skopje, before further going to Albania or Greece.
Perfect Nature Getaway: Backyard Travel to Small Towns
Hop on a train to some small town in the countryside to wander around taking pictures and learning about human-nature relationships. Latvia is full of small towns, and so is Portugal, with the added benefit of great mountainous hiking trails, like Sierra de Estrela.
Are you into hiking or travel photography as well? While some of us prefer spending free time alone reconnecting with nature and ourselves, others prefer to catch up with friends. If you are somewhere in between, consider taking time off to walk a Caminho de Santiago, spending days in nature, and meeting new people in hostels every night. The Northern Way in Spain is somewhat underrated and will make an excellent choice during the summer months when the South of Spain is too hot for activities outdoors. To learn more about, read about underrated cities in Spain to add to your bucket list.
Savor an Authentic Flavor: Latvian Bread Soup 
Latvian bread soup (bread pudding) made from black rye bread is a must-try  dessert if you have a chance. If you happen to visit Latvia in March, definitely visit the local market to drink some birch tree juice, or try the famous Midsummer drink kvass any time of year.
While Eastern European cuisine revolves around potatoes and meat since the sixteenth century, the older recipes of peas, vegetables and bread is a must-try. In Latvia, German cuisine influences still hold strong, so expect to find sauerkraut, wurst and other traditional German eats at almost any place you go. For seasonal varieties, look for Midsummer cheese in June, wild mushroom sauces in Fall, and grey pea main dish in wintertime.
Travel Hack: Predicting Sunset
There are more times when I missed the sunset than I actually saw it, especially when measuring it by finger and trying to get at the top of the panorama view of the city I never been to. While it is not technically a travel hack, I usually watch sunsets on trips, so this one is huge for me.
If you have failed to count the finger-with between the sun and the horizon and work out each finger representing fifteen minutes as well, better simply don't. Sometimes, catching the sunset is a matter of minutes, especially if you are planning to view it from a cable car or a carousel. To avoid unnecessary difficulties on trips, see the best travel apps to download before you go.
The post 9 Travel Tips from Digital Nomads and Long-term Travelers first appeared on CuddlyNest Travel Blog.