The Ultimate Africa Travel Guide
It could take years —or even a lifetime— to truly experience each and every wonder of this mighty land named Africa. Inhabited by a medley of boundless savannas, red sandstone cliffs, mighty deserts, whooshing rainforests, and fascinating wildlife, the continent has long enticed wide-eyed travelers who are willing to go off the beaten path to […]
It could take years —or even a lifetime— to truly experience each and every wonder of this mighty land named Africa. Inhabited by a medley of boundless savannas, red sandstone cliffs, mighty deserts, whooshing rainforests, and fascinating wildlife, the continent has long enticed wide-eyed travelers who are willing to go off the beaten path to uncover the world's lesser-known marvels.
And while nature continues to be the driving force that draws adventurers to Africa, there's something for everyone in the world's second-largest continent. There, expect to have up-close encounters with mystical pyramids, frenetic strolls in colorful souks, first-class wine tastings in scenic vineyards, scenic nature hikes, and life-changing safari experiences.
Full of intrigue and adventure, Africa is a land made for epic adventures. But it can be hard to pin down where to begin, especially if you've never visited the continent before. Keep reading for CuddlyNest's comprehensive Africa travel guide, which will give you the full scoop on the top countries to visit, the best time for your trip, and everything you need to know about this fascinating land!
Note: Make sure to double-check COVID 19 precautions, protocols, and operating hours before you visit any of these sites, aside from checking the areas with a high risk of yellow fever transmission.
Quick Facts About Africa
Largest Country: Algeria
Smallest Country: Republic of Seychelles
Largest City: Kinshasa (Congo)
Smallest City: Port of Victoria (Seychelles)
Number Of Countries: 54
Highest Point: Mount Kilimanjaro (Tanzania)
Population: 1.216 billion
Total Area: 30.37 million km²
UNESCO Heritage Sites: 145
Top Reasons To Visit Africa

It's An Offbeat Destination
Africa is often a preferred destination for travelers who are itching to uncover the far-flung corners of the world. In fact, five of its countries — Comoros, Djibouti, Sierra Leone, Guinea, and São Tomé and Príncipe —are frequently ranked among the least visited places in the world.
With no shortage of hidden gems begged to be explored, Africa flaunts plenty of geological wonders that even the most intrepid globetrotters have not heard about, a unique fusion of different languages and cultures, and life-altering experiences that can go from glamping under the stars in Serengeti to traveling on the world's most luxurious train.
It Has Gorgeous Natural Landscapes And Bountiful Wildlife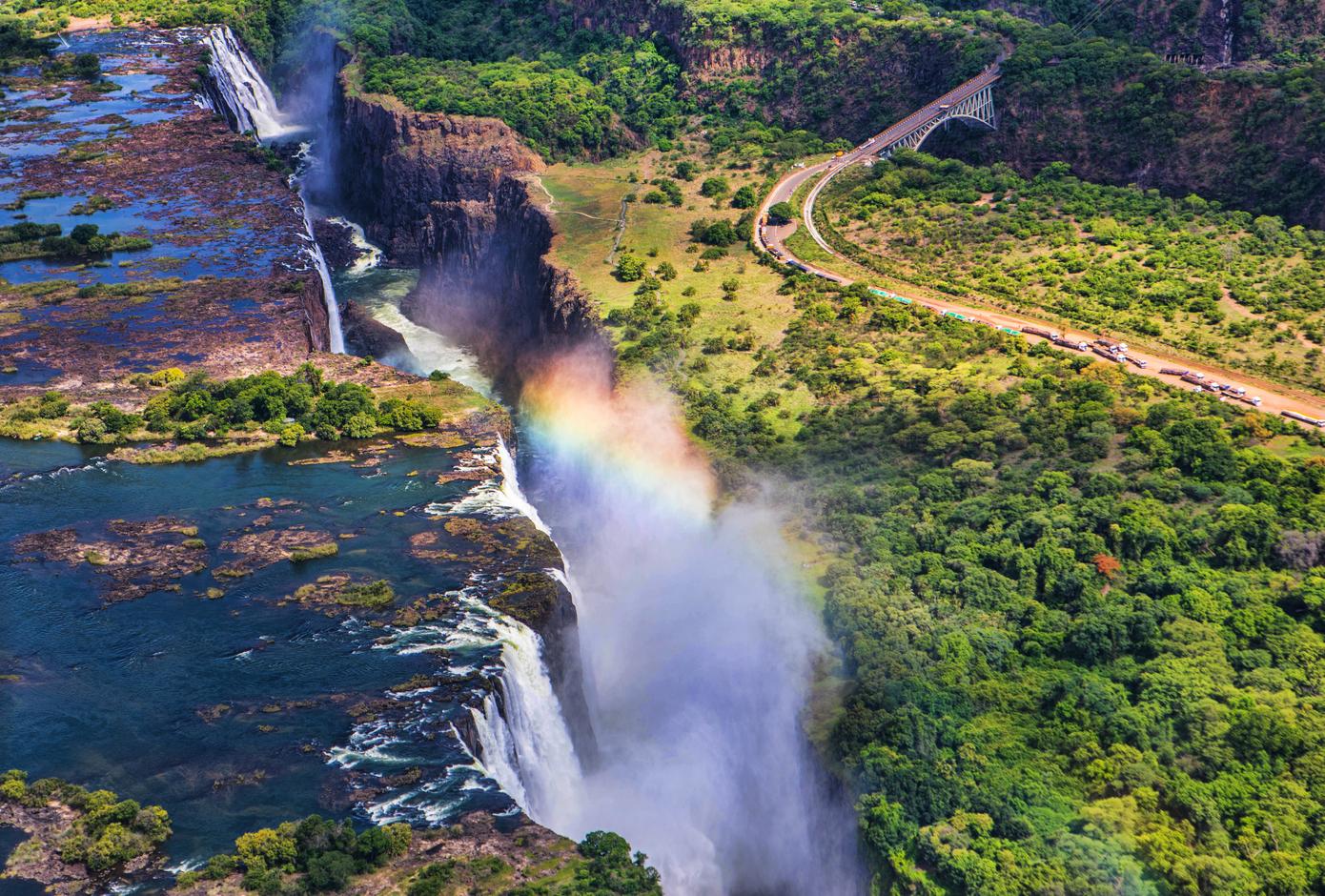 In Africa, natural charms will prove a major attraction during your stay. Home to over 3,000 protected areas, over 50 national parks, 16,000 miles of coastline, and the largest number of megafauna species in the world, the continent is a must-see when it comes to nature. In this land of superlatives, you'll stumble across the world's longest river — the Nile, which crosses through 10 different countries —, the largest hot desert in the globe —the Sahara Desert—, an underwater waterfall at Mauritius Island, and an eye-catching avenue lined with Baobabs in Madagascar.
It's Perfect For Outdoor Adventure Activities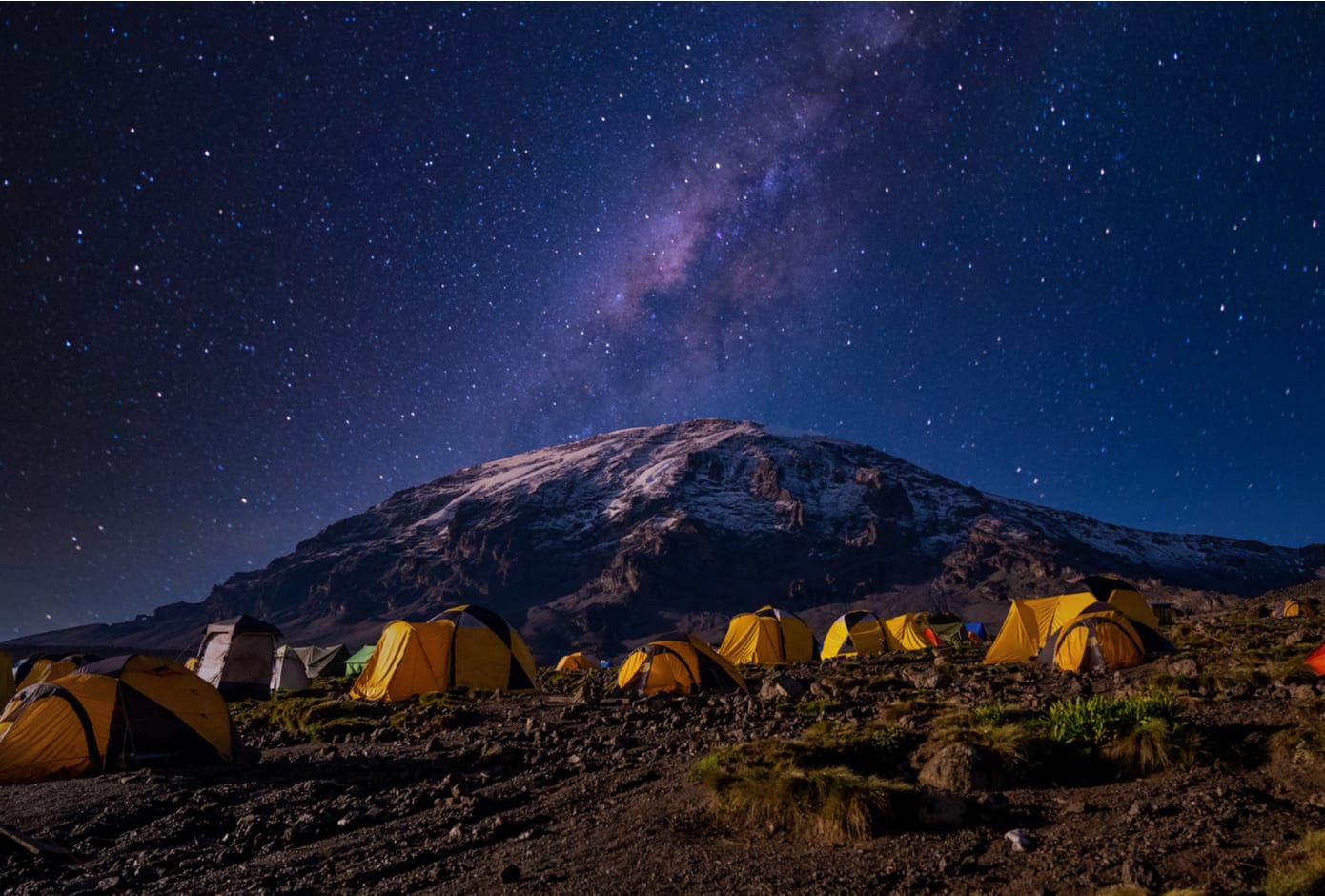 All of these outdoor marvels offer a delightful maze of activities for the adventure-seekers. Just think of climbing an active volcano (Mount Nyiragongo), hiking Africa's tallest peak (Mount Kilimanjaro), witnessing the great migration in Tanzania, scuba diving in the Red Sea, in Egypt, galloping through the mighty Okavango Delta, in Botswana, sandboarding in Namibia, bungee jumping from the Victoria Falls Bridge, in Zimbabwe, mobile camping in Masai Mara, Kenya… the options are endless!
It's A Core Of Ancient Culture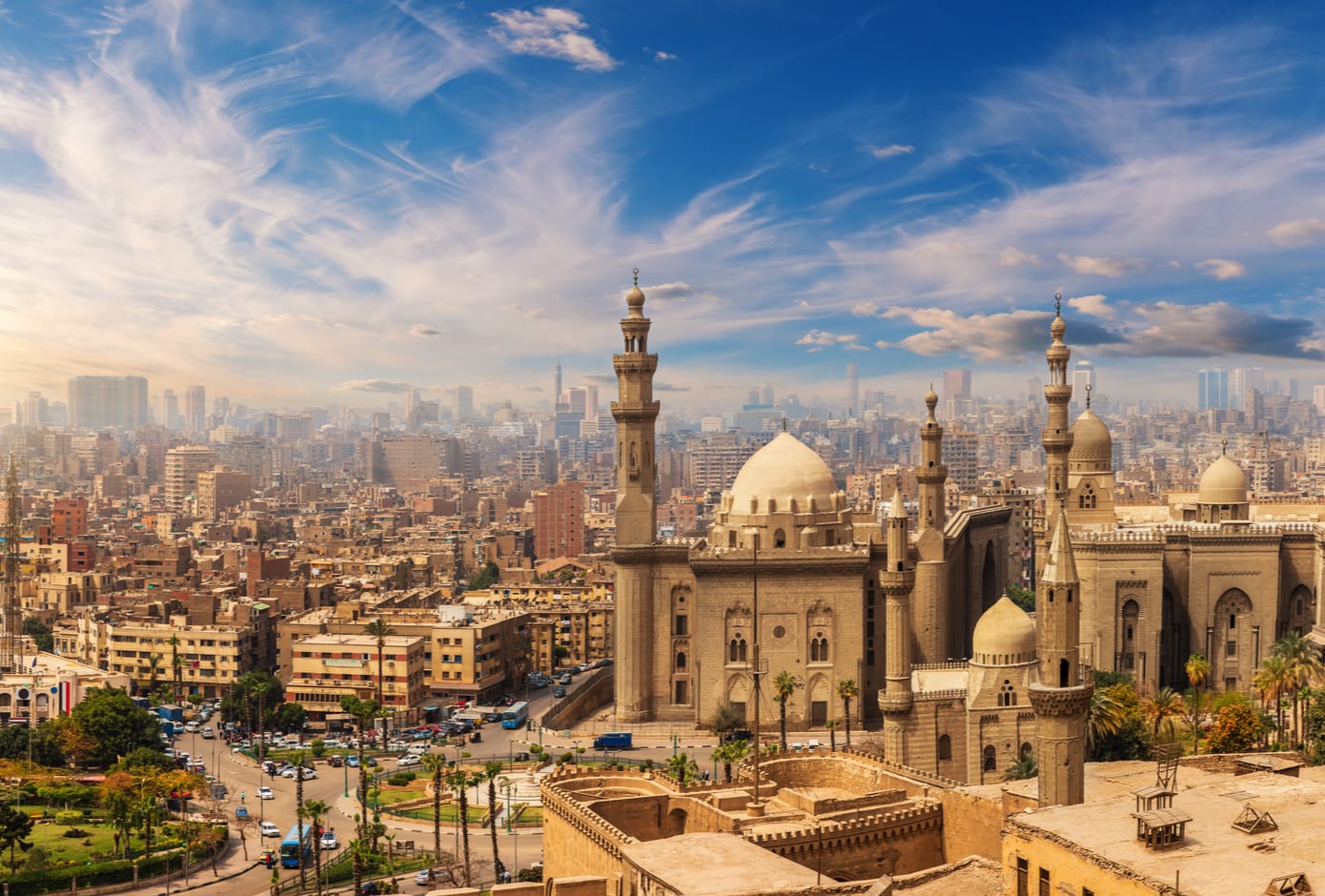 Ancient wonders, sacred spaces, and historic human-made sites abound in Africa, documenting the world's fascinating past and the continent's cultural heritage. Widely accepted as the place of origin of humans and the oldest inhabited territory on Earth, Africa boasts fascinating remnants of early human civilizations. From the royal tombs and pyramids of Ancient Egypt to the ruins of the ancient city of Meroe, in Sudan, the continent straddles the ancient and modern worlds and takes travelers on a fascinating journey through time.
It Flaunts Thoughtful Luxury Experiences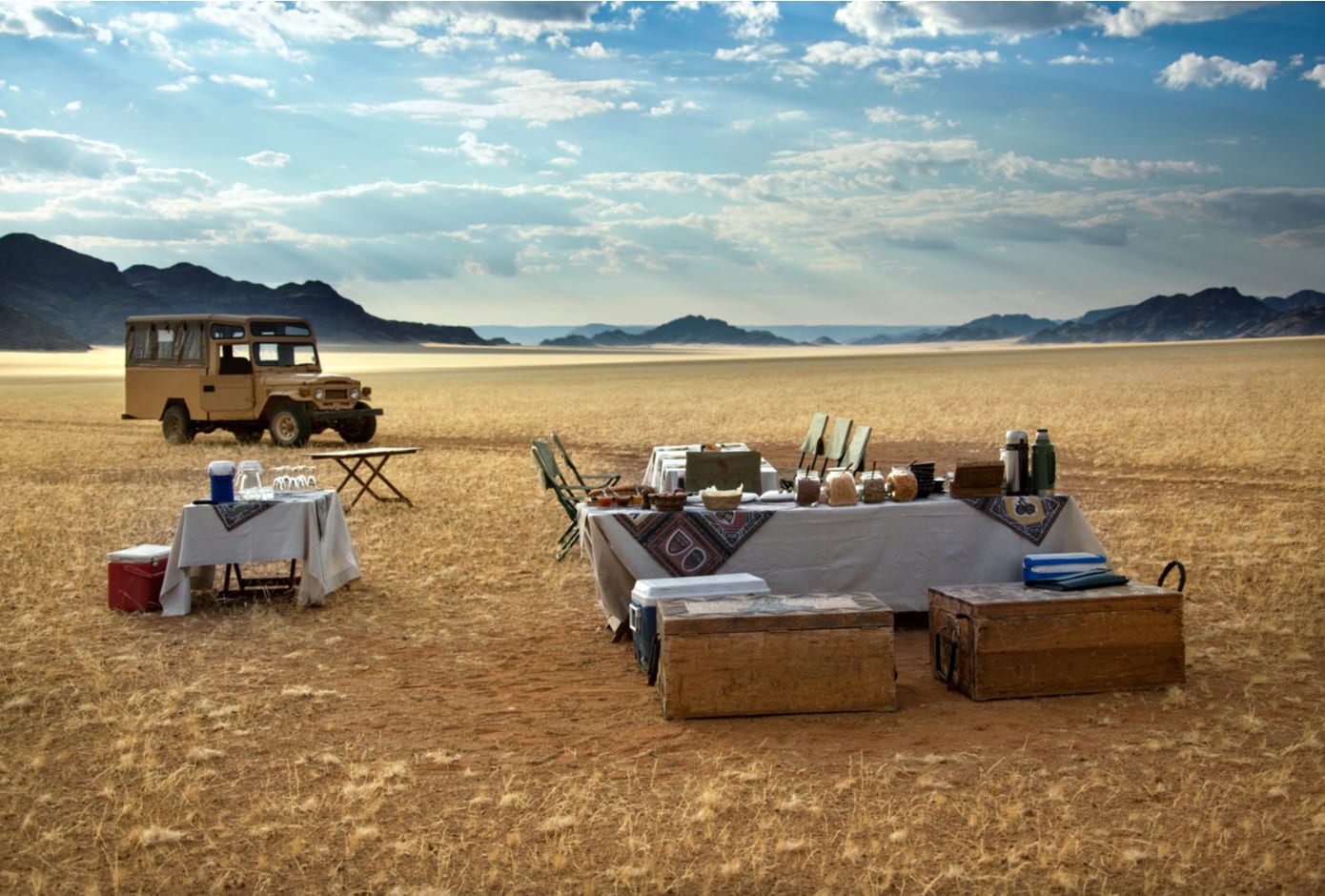 Africa's expansive natural wonders and scenic landscapes create the perfect backdrop for the inquisitive globetrotters who — instead of opulent and larger-than-life trips— are craving more insightful journeys, with plenty of adventure, and authenticity.
Offering a delightful maze of first-class experiences, and bespoke itineraries, that are mindful and respect local initiatives, Africa is the ideal fit for those who are seeking a distinct type of luxury while traveling. So forget about ostentatious indulgence. There, luxury is intimately connected to thoughtful encounters with different cultures and uninterrupted recharging time around nature.
Best Time To Travel To Africa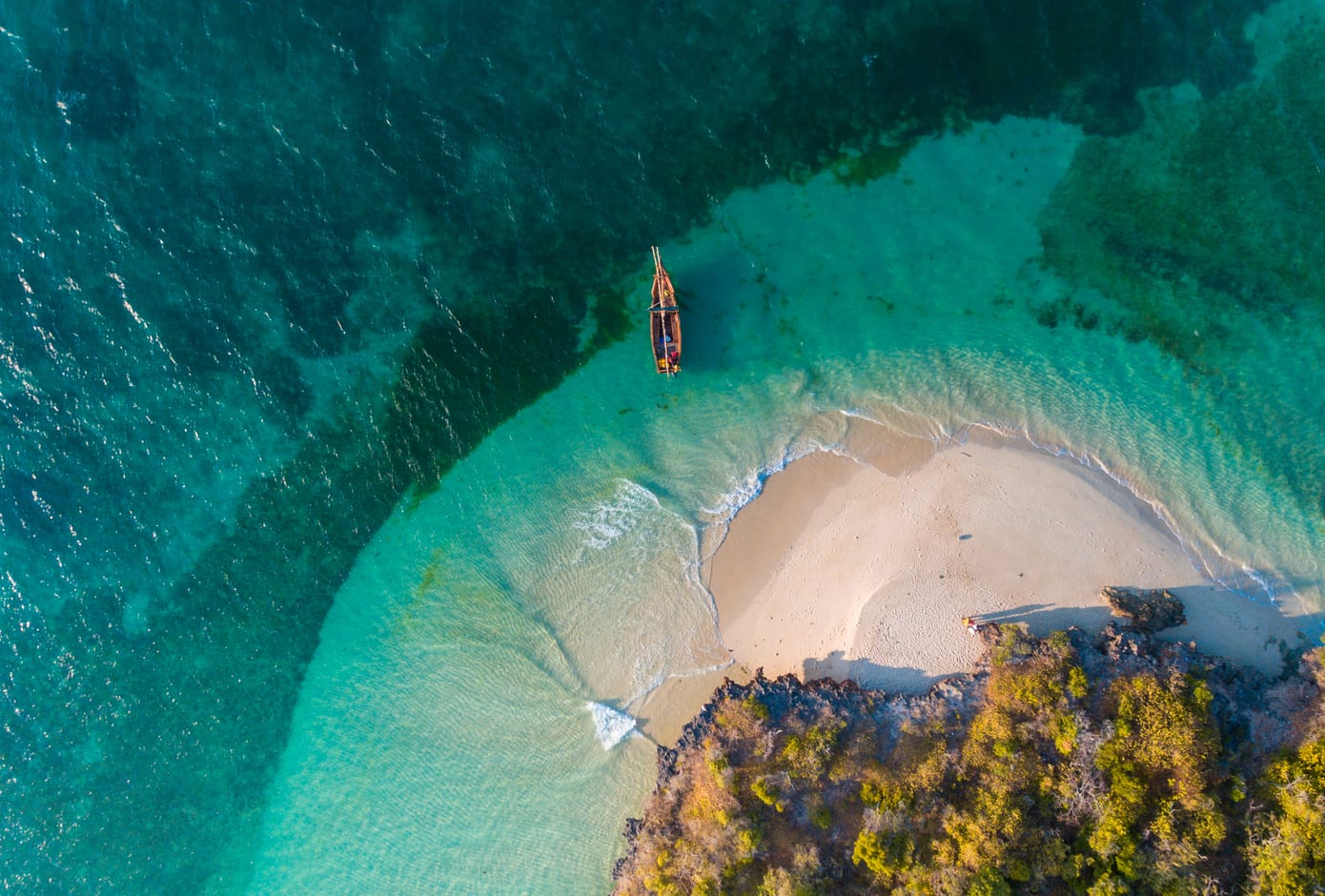 Africa is a highly diverse continent, which boasts not only varied landscapes and wildlife but also numerous climate areas that range from tropical wet to hyper-arid.
So, since the continent boasts several climatic variations to be found from place to place, the best time to visit Africa will depend on what kind of experience you're seeking. If you're wishing to go on a safari, for instance, is typically from July through October, especially if you're going to places like Botswana, Namibia, Tanzania, Zimbabwe, and Kenya.
For those who want to go on a wine tasting tour in the Cape Winelands (South Africa), the dry summer months of November to April are the best time to travel. Spring (mid-March to May) and fall (September to October) are great times to visit Morocco and Egypt, while the dry season (from June to October) is a prime time to visit the pristine beaches of Zanzibar, in Tanzania.
Africa Travel Guide: The Best Places To Visit In The Continent
Morocco | Northern Africa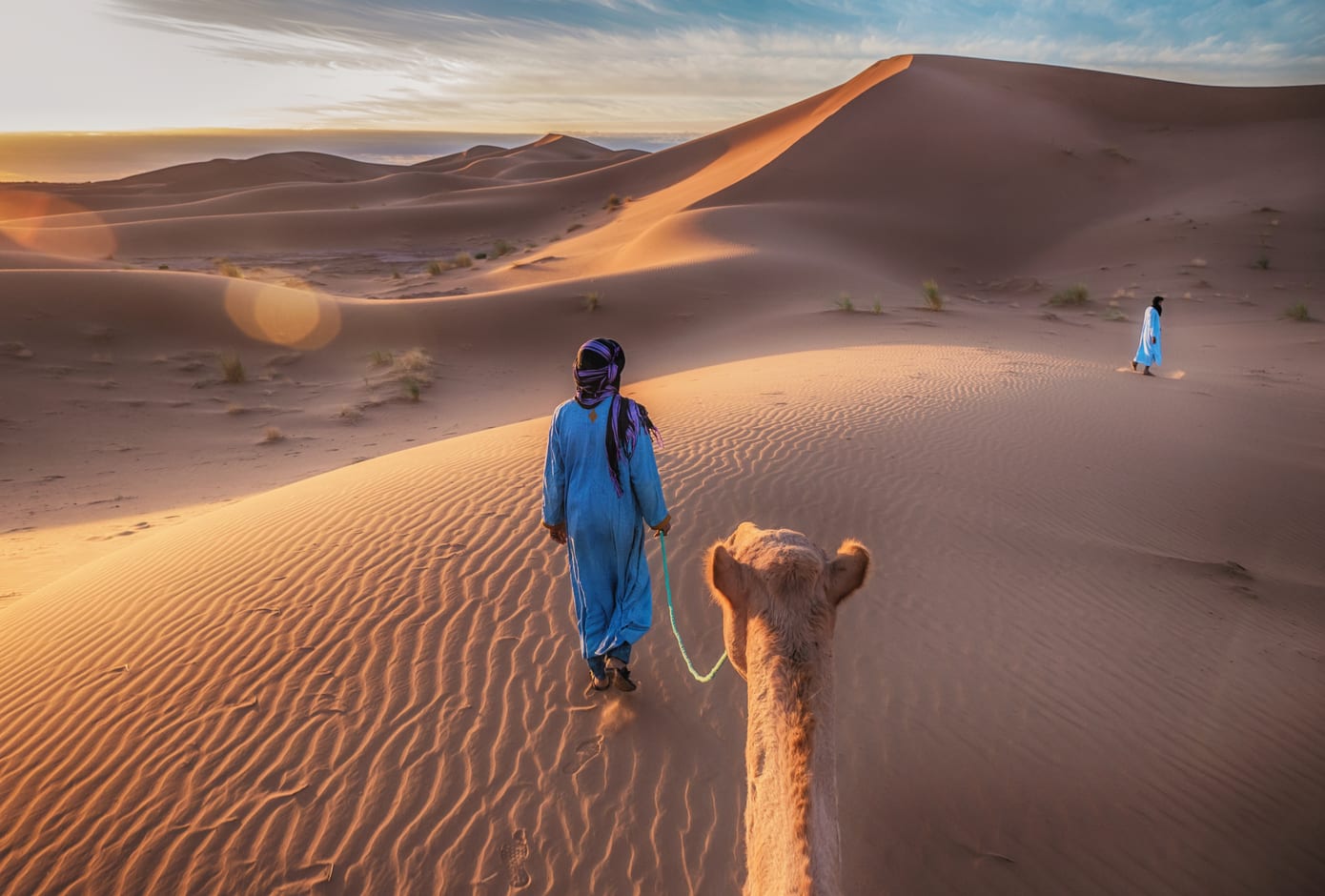 Well-positioned in North Africa —bordering the Atlantic Ocean and overlooking the sparkling waters of the Mediterranean Sea — Morocco guarantees a showcase of not-to-be-missed experiences. A fascinating tangle of cultural complexities, a rich history that began sometime between 190,000 and 90,000 BC, and a diverse selection of landscapes, makes the country an earthly paradise for anyone who makes the trek.
Casablanca is a major point of interest in Morocco. A port city and commercial hub ladder by the blue waters of the Atlantic Ocean, this lively metropolis will strike you with its sumptuous Hassan II Mosque, the largest functioning mosque in Africa, and teeming waterfront districts.
Located west of the foothills of the Atlas Mountains, Marrakesh is a veritable patchwork of sights and sounds. There, you'll find yourself meandering through some of the largest souks in the world and marveling at a frenetic jigsaw puzzle of colors and smells. Visit the medina quarter, which is Marrakesh's old city and a UNESCO World Heritage Site, the buzzing Djemaa El Fna, the city's main square, and Marrakesh's selection of gardens, palaces, and mosques, including the heavenly Majorelle Garden, the Koutoubia Mosque, and the 19th-century Bahia Palace.
From Marrakesh, head over to Fes via the Western Sahara Desert. Located in northern Morocco, the city is home to Fes el Bali, an ancient medieval town sprinkled with fascinating and narrow alleyways, several fortifications, richly embellished landmarks, and multicolored souks. If you head to the northwest portion of the country, you'll arrive in the Rif Mountains. There, be sure to visit Chefchaouen. Originally built as a fortress in the 15th century, the city is known for its blue-washed buildings and it became one of the most Instagrammable destinations in the world!
Egypt | Northern Africa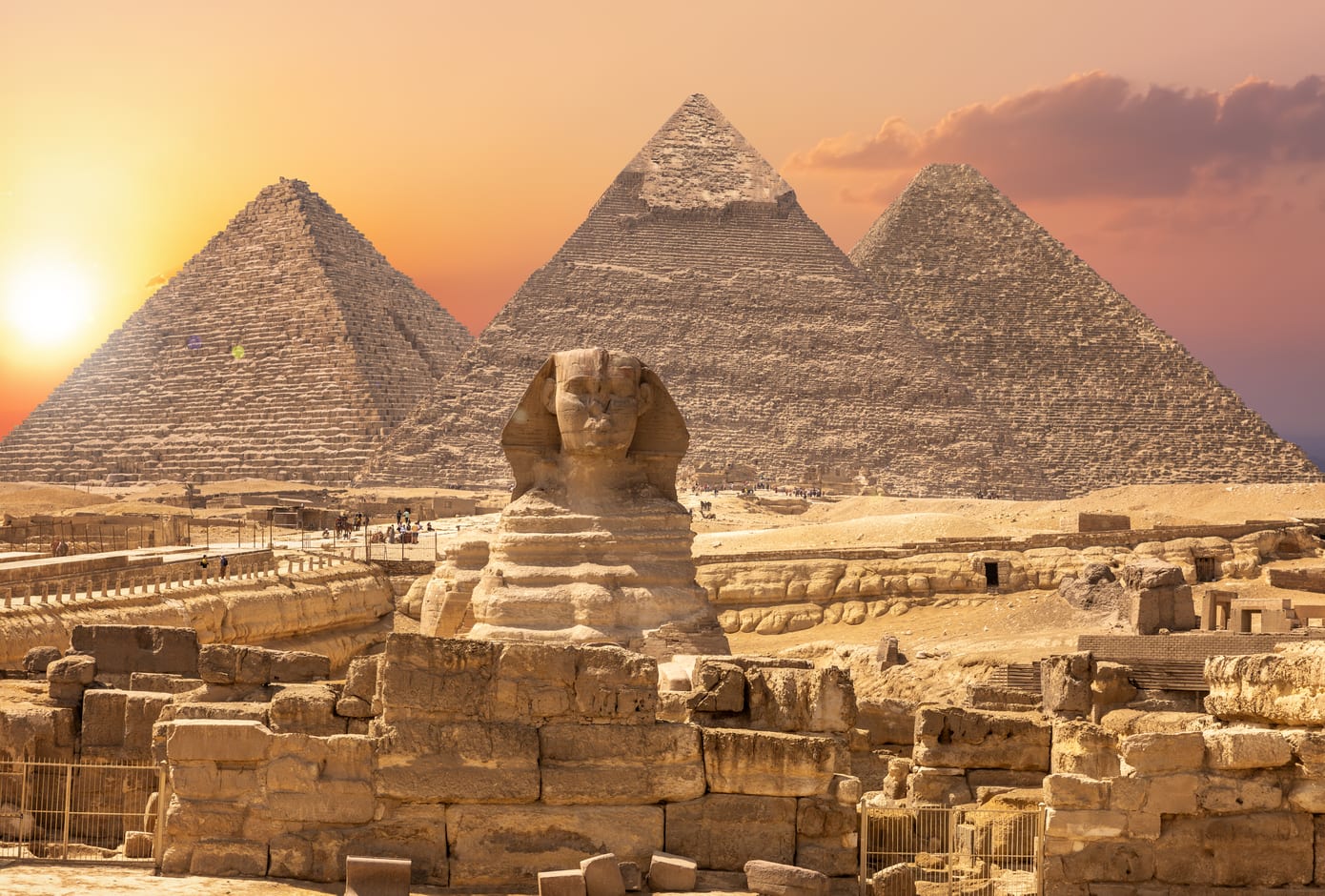 Few travel experiences could be more eye-opening than visiting the "cradle of civilization". Boasting one of the longest histories of any country, Egypt is certainly one of the most exciting destinations in the Middle East, a somewhat mysterious land that handsomely rewards travelers with sights so unbelievable, that they can't' help but become long-lasting memories.
There's the mighty Nile River, otherworldly pyramids — over 100 of them —, sphynx, Pharaonic temples, intricately ornate tombs, and several other marvels that are too many to count.
Cairo, the capital city of Egypt, is an atmospheric town where travelers can get close and personal with Royal Mummies (Egyptian Museum), marvel at sumptuous mosques, and take a day trip to see the mystical Pyramids of Giza to learn about every aspect of life in ancient Egypt.
Luxor (ancient Thebes) is home to the majestic Luxor Temple, a stone-temple complex that features massive Ramses statues, sandstone shrines, and a Life-size Queen Nefertari statue intact to the knees. Alexandria, founded in c. 331 BC by Alexander the Great, is worth visiting for its Bibliotheca Alexandrina, a re-imagining of Alexandria's ancient Great Library. The Siwa Oasis is an enigmatic urban oasis located between the Qattara Depression and the Great Sand Sea, while the Red Sea Riviera is a collection of resort cities on the western shore of the Gulf of Aqaba, and a prime destination for the beach babies.
South Africa | Southern Africa
The southernmost of all African countries, South Africa has options for doing something new each time you visit it. Diverse, and multicultural, the country flaunts a huge range of experiences, aside from unrivaled cultural and culinary attractions.
Always inventing new ways to pamper and indulge, Cape Town is South Africa's legislative capital, a lively metropolis surrounded by an extravagant natural landscape. There, cutting-edge contemporary museums, like the Zeitz Museum of Contemporary Art Africa, are majestically framed the scenic Table Mountain plateau, and the teal-blue Table Bay. At the eastern foot of Table Mountain, by the way, lies the 528-hectare Kirstenbosch Botanical Gardens, which is home to over 7000 species of plants from southern Africa.
Often regarded as the beating heart of South Africa, Johannesburg is the country's largest city. There, landmarks that tell tales of South Africa's turbulent past (The Apartheid Museum, Constitution Hill, and Soweto — an area of planned segregation) live side by side with a new generation of trendy spots, from cool cafes to hipster neighborhoods.
For an unrivaled South African safari experience, go to Kruger National Park one of Africa's largest game reserves and home to over 500 bird species, and almost 150 mammals, including the "Big 5": lions, leopards, rhinos, elephants, and buffalos.
Mozambique | East Africa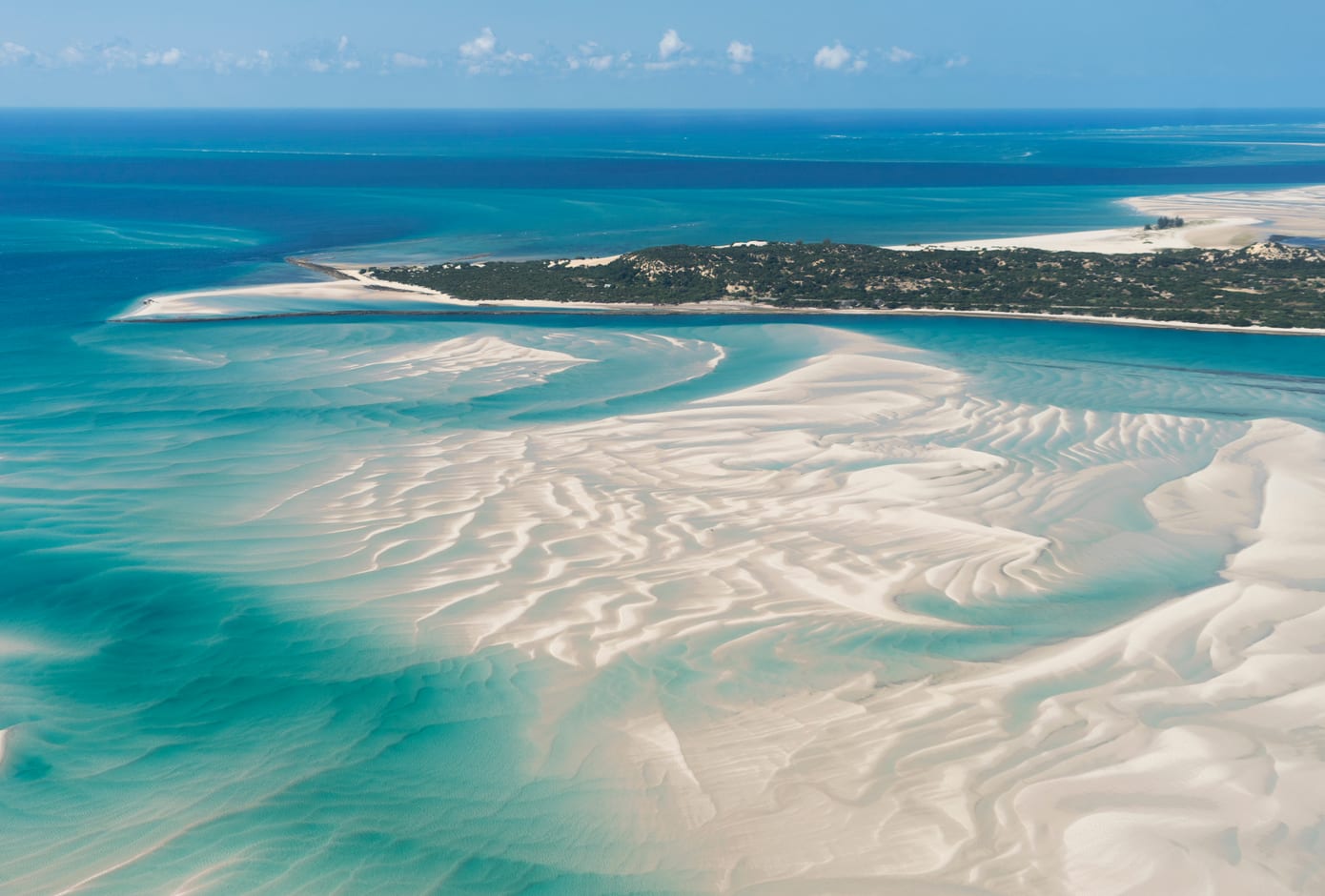 There's something truly magnetic about Mozambique. Nestled in East Africa, between Tanzania and South Africa, this country is awash with celestial beaches, spread within a coastline that spans 1,535 miles along the Indian Ocean. Its southern coastline is occupied by a selection of sandy beaches framed by coastal dunes, and while its northern coast encompasses a vast marine ecoregion shielded by miles of coral reefs.
Off most globetrotters' maps, this a perfect destination for the trailblazers who want to uncover nature in its purest form. Maputo is the country's capital and largest city. From there, make sure to hit the road and head to the Maputo Special Reserve, which is located within a 2h30 drive from the city center. Regarded as one of earth's 36 biologically richest and most endangered ecoregions, the reserve is inhabited by some 250 elephants and spans more than 77,000 hectares.
Another must-visit protected area in the country is the Bazaruto Archipelago, which encompasses 5 islands, several palm-lined beaches, and an abundance of biologically diverse land and seascape.
Tanzania |Eastern Africa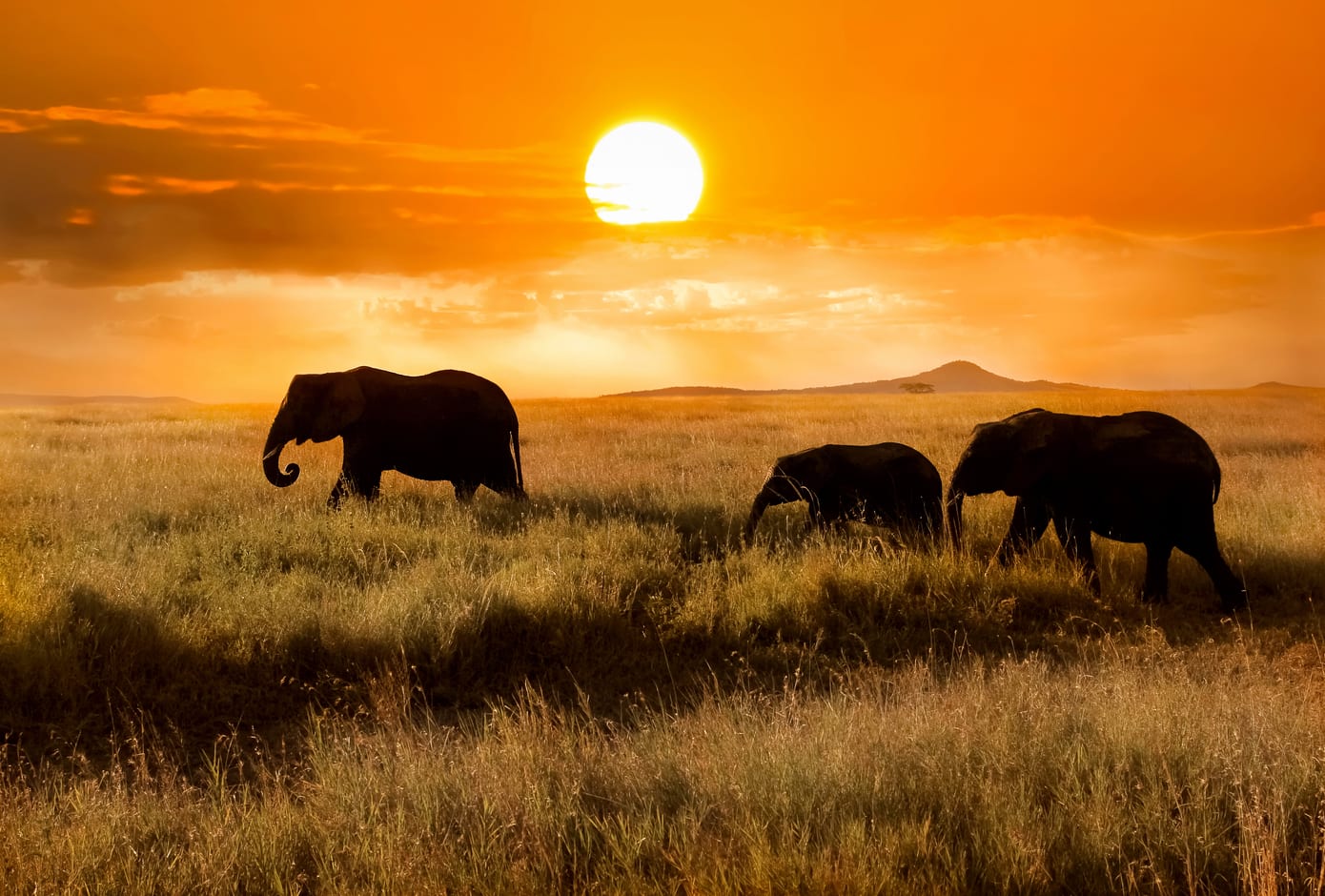 Located on the eastern coast of Africa, with the Democratic Republic of the Congo to the west and Kenya to the north, Tanzania has the curious ability to bring out the adventurer in even the most cautious of travelers. Covered by a sublime blanket of vast wilderness areas, and boasting an Indian Ocean coastline approximately 885 mi long, the country is one of the best destinations in Africa for wildlife-related adventures.
The north-east portion of Tanzania is mountainous, densely forested, and it's where the mighty and picture-ready Mount Kilimanjaro is located, Africa's highest peak standing tall at 19340 ft. Northern Tanzania is starred by the majestic Serengeti National Park, where travelers from all around the world flock to witness the famous Great Migration of over 1.5 million white-bearded wildebeest and 250,000 zebra.
The Zanzibar Archipelago still reigns as one of his favorite spots in the country thanks to its turquoise water beaches. For azure ocean and white sand, go to Nungwi. Looking for a prime diving spot? Then head to Misali Island, a snorkeler's paradise with 42 types of corals and over 300 species of fish!
São Tomé and Príncipe |Central Africa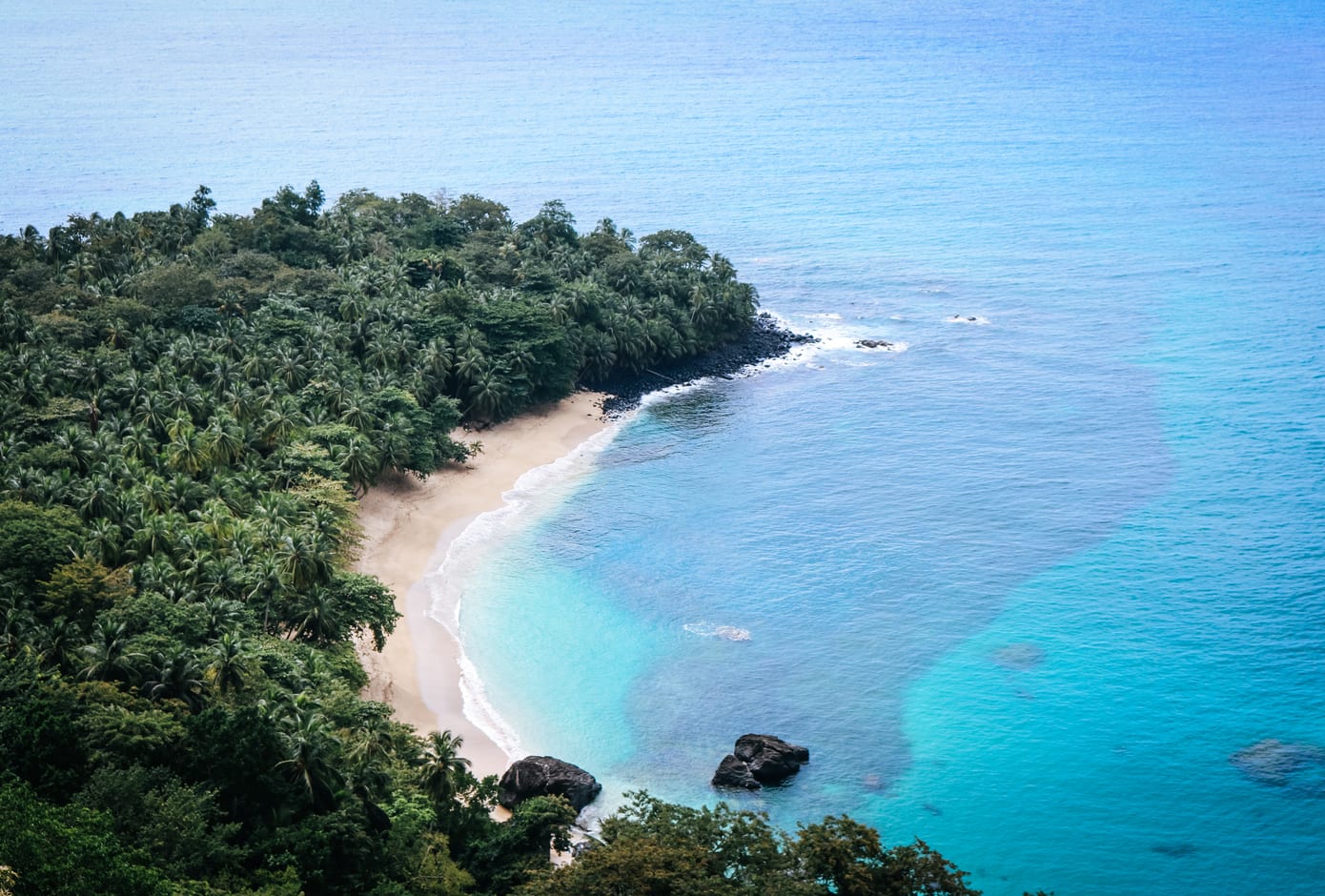 An island country in the Gulf of Guinea (Central Africa), São Tomé and Príncipe has everything you need from a paradisiac and little-explored destination. The climate is tropical, meaning that the country's idyllic beaches play safe havens for both locals and travelers alike.
When traveling to São Tomé and Príncipe, you'll soon discover that a great way of exploring this extremely safe and friendly country is to rent a 4×4 and meander your way through the lush rainforests— home to a canopy of endemic plants and birds— that abound in this destination. In the northern part of the island of São Tomé (the larger island), you'll stumble across the jewel-like Lagoa Azul (Blue Lagoon), one of the most popular diving spots in the country, and the towering Cão Grande Peak. In Príncipe (smallest island), make sure to go to the stunning Banana Beach and to the Bay of Spires (Baía das Agulhas).
Botswana | Southern Africa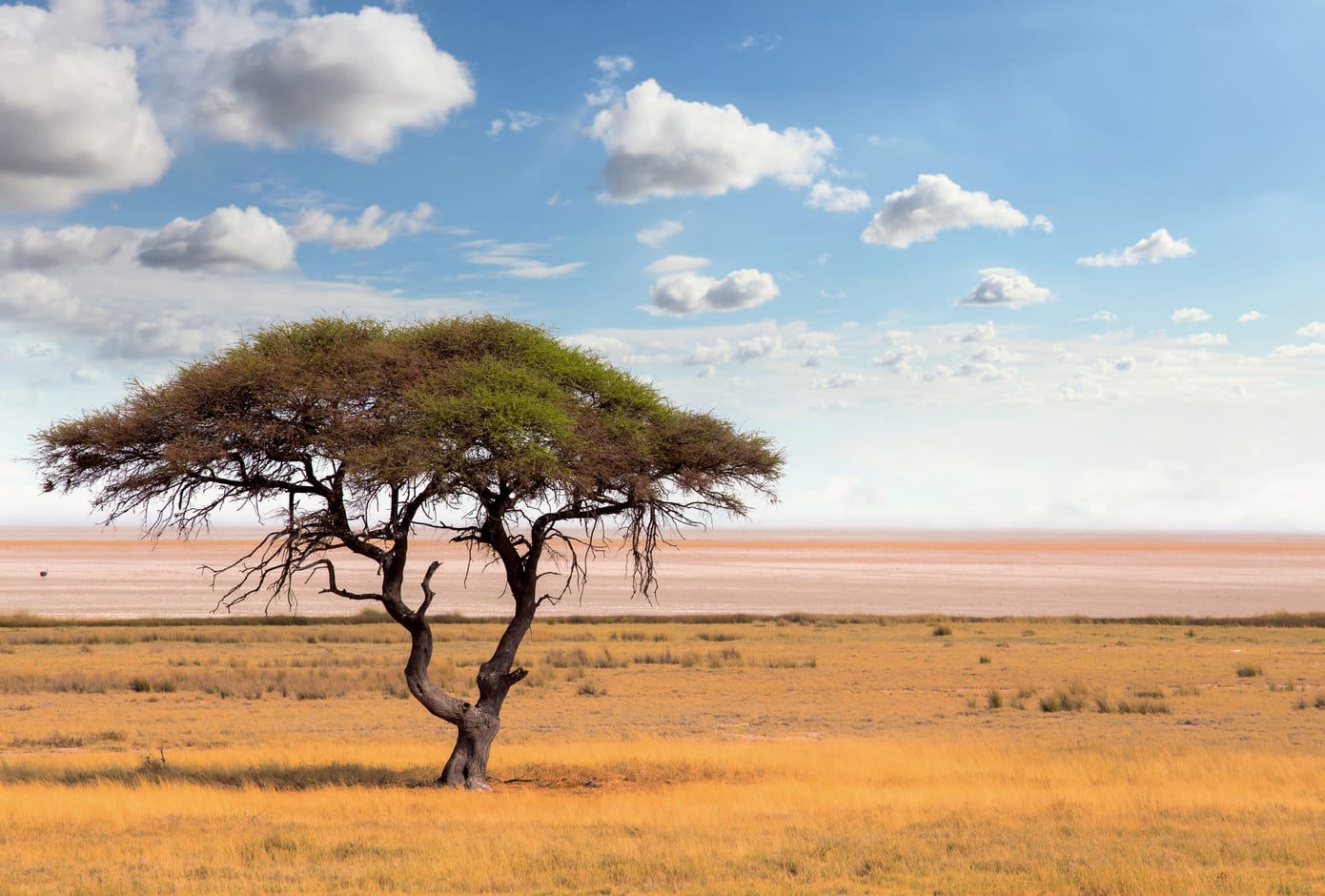 Shielded by miles of sandy desert areas, vast savannas, and grasslands, Botswana shelters alluring wildlife, where blue wildebeest, antelopes, and the endangered African wild dog freely wander around. Located in Sub Saharan Africa, the country is dominated by the immense Kalahari Desert and the Okavango Delta, one of the world's largest inland deltas.
Harboring so many diverse areas of wildlife habitat, it's not surprising that Botswana remains one of the most coveted destinations in Africa. During the May-October dry season, a great idea is to go for a safari in the Okavango Delta, where you'll be able to marvel at a myriad of creatures, from zebras to rhinos and cheetahs.
Dubbed Botswana's best-kept secret, Tuli Block is a narrow fringe of land at the country's eastern border. There, expect to encounter the largest elephant population on private land, aside from other large mammals like giraffes.
Are you a birdwatching enthusiast? Then make your move to the Moremi Game Reserve. Bordering the Chobe National Park, this spectacular small reserve is home to over 500 bird species!
The post The Ultimate Africa Travel Guide first appeared on CuddlyNest Travel Blog.