An Enchanting Experience: Mexico
Enchanting Travels' founding family headed to Mexico this fall and reports back on their experience... The post An Enchanting Experience: Mexico appeared first on Enchanting Travels.
What's it like to set out on an Enchanting Travels vacation after nearly an entire year of staying in? Vineeta and Parik Laxminarayan, who had ventured to Mexico in December 2020 with their two little girls, share their firsthand experiences.
"Nine months without getting on a plane was making us itchy to spread our wings and fly and we decided that we would set aside the fear and head to Mexico for Thanksgiving break. My daughters, husband and I headed to Mexico City and Cabo for the week and we were so glad that we went!
The precautions that the airline companies were taking on the flights to and from Mexico and even within Mexico were top class and gave us the confidence that all would be well. On arrival in Mexico City our Enchanting Travels chauffeur not only sanitized the car door handles, but also our shoes and hands. The whole vehicle had been sanitized prior to picking us up and was sparkling clean. Our driver guide Juan wore gloves and a mask and encouraged us to do the same. We did have our masks but gloves were not mandatory. The car was equipped with hand sanitizer and additional masks for our use. We felt very comfortable and safe.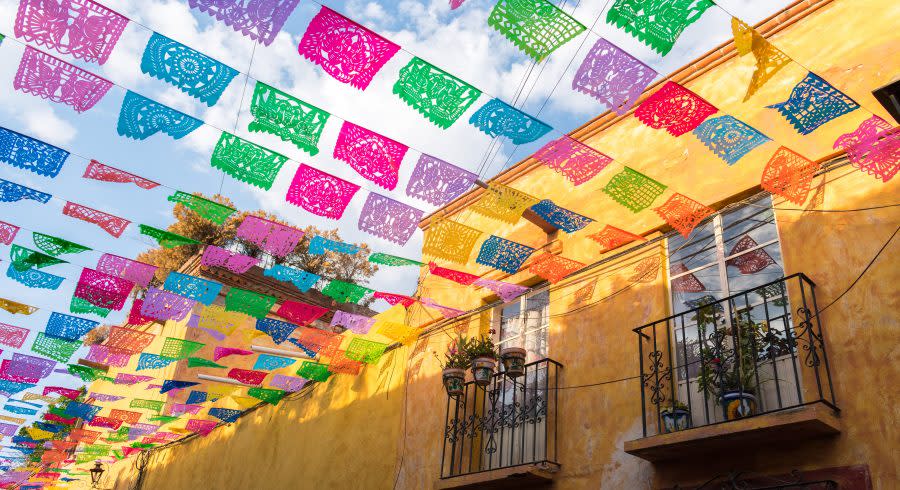 During our excursions in Mexico City we noticed that local citizens were taking COVID-19 precautions seriously and wore masks at all times. Restaurants and shops had us step into sanitizing baths for our shoes and tested temperatures and gave us hand sanitizer prior to entry. Even our hotel room had a small care pack as they called it with hand sanitizer, wipes and masks for our convenience.
We enjoyed a half day visit to Teotihuacan and also did a street food tour while in Mexico City. Even while traversing the varied and interesting food and vegetable markets in the City on foot we were completely at ease thanks to the confidence instilled in us by our guide Roderiguez. The people were warm and welcoming and left us with some beautiful memories not to mention the delicious cuisine. Who would have thought that there were hundreds of different kinds of salsa?And what we consider Mexican food here in the US is so limited as compared to the rich complex tastes available there. We tasted everything from fresh fruits and vegetables to charcuterie meats and bugs and each one was more delectable than the previous, quite an awakening for our palette!
We followed this up with a few days of rest and relaxation in Cabo San Lucas and again the vehicle that picked us up at the airport has been completely sanitized and our chauffeur followed the same routine of sanitizing the car door handles, our shoes and our hands. He wore a mask the entire time as well as did well.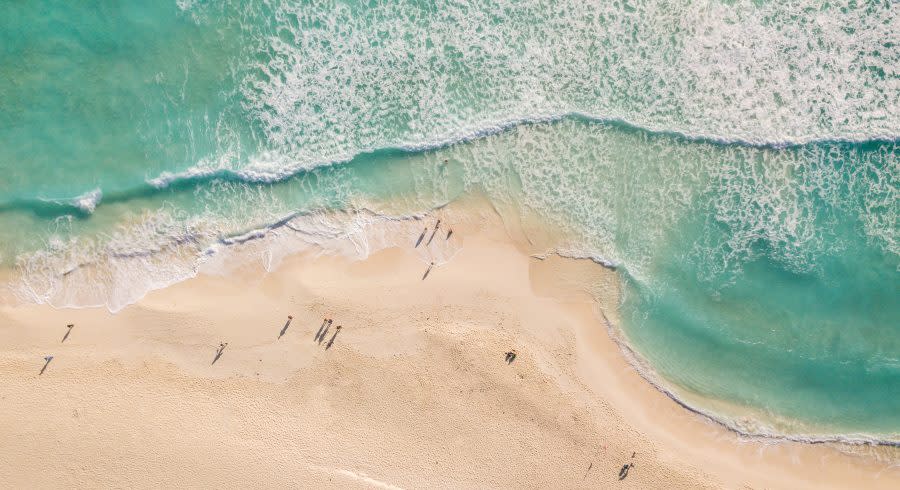 The Nobu Hotel was absolutely stunning. The whole design and theme was to bring the outdoors indoors so the lobbies were open air and the rooms had huge balconies overlooking the ocean. Again the hotel recommended taking COVID-19 precautions such as wearing a mask when in restaurants or near people which everyone did without complaint. The time at the beach made us feel free and gave us the resolve to return to the US and face the dire situation once again.
What I did learn from this experience is that with a few precautionary measures from us, the airlines, the Enchanting Travels staff and the hotels we stayed at our travel was safe and enjoyable and we are ready to plan more trips through the new year. Thank you Enchanting Travels for making our trip a SUCCESS!"
Dreaming about your next vacation? Get in touch with us for a private, tailor-made, and fully supported vacation with experts.
The post An Enchanting Experience: Mexico appeared first on Enchanting Travels.