Amritsar Trip Guide 2023: Best Time to Visit, Where to Stay in Amritsar & More
Are you planning an Amritsar trip soon? If yes, then here is everything you need to know. Amritsar is a popular city to visit in North India and makes for a good weekend trip from Delhi. If you love food, the Amritsari kulcha, Amritsari Fish, and Amritsari Murg Makhani are some of the best foods […]
Are you planning an Amritsar trip soon? If yes, then here is everything you need to know.
Amritsar is a popular city to visit in North India and makes for a good weekend trip from Delhi. If you love food, the Amritsari kulcha, Amritsari Fish, and Amritsari Murg Makhani are some of the best foods to try in Amritsar.
There are also a lot of places to visit in Amritsar such as the Golden Temple, Jallianwala Bagh, Khairuddin Mosque, Wagah Border, and more.
Wondering how to plan your Amritsar trip? Then, check out our guide. In this article, we will be covering all the major things such as the best time to visit Amritsar, where to stay, how to travel in Amritsar, and more.
Amritsar Trip Guide
Best Time to go to Amritsar
First and foremost, when should you visit Amritsar? Well, it depends on a lot of factors and mainly on what are you planning to do here. Here is a brief breakdown of what you can expect in Amritsar in different seasons. Summer Season (April – June)
Frankly, summer is one of the worst times to visit Amritsar as the temperatures can rise as high as 49 degrees Celsius. You will be sweating the entire time you are exploring the city which can seriously damper your trip experience.
However, if you do end up visiting Amritsar in the summer season, you will get really good flights and hotel rates. As this is the off-season, there are fewer tourists as well in the city.
You can plan your tours early morning or evening to escape the heat and make the most of your time in this beautiful city. Winter Season (October to March)
Although you can visit Amritsar throughout the year, the best time to visit Amritsar is between the months of October and March.
Amritsar temperature in the winter is cool and pleasant for a few months except December and January when it can get extremely cold. Somedays it can be as low as 1 degree Celsius as well, especially during nightfall.
So, if the cold bothers you, then you can plan your visit in the months of October, November, February, and March. However, do plan your trip ahead as this is a popular time for visiting Amritsar so most hotels and hostels can be sold out. Monsoon Season (July – September)
Another great time to visit Amritsar is the monsoon months of July to September. The monsoon brings heavy rainfall to Amritsar so, if you don't like rain then this might not be the best time to visit.
That being said, rain also means that the city is fresh and lush green, making it a sight to behold.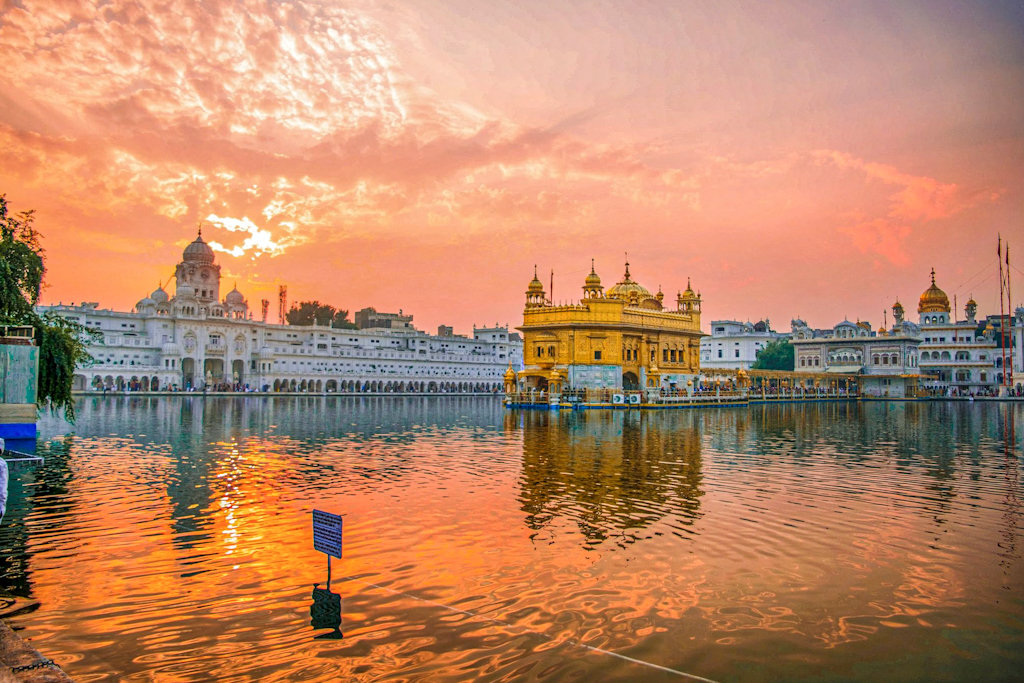 How to Travel in Amritsar
Buses
You won't find buses as such in the city, especially to travel between the railway station and the Golden Temple. There is only sightseeing buses available and hop-on-hop-off bus for Wagah Border. Autorickshaws
One of the best and most budget-friendly ways to travel from one place to another in Amritsar is an autorickshaw. Make sure to bargain properly but you don't have to worry too much.
An autorickshaw from the railway station to the Golden Temple won't cost you more than 40-50 INR. Cabs and Taxis
Of course, if money is not an issue and you are looking for convenience over budget, then cabs and taxis are the best way to travel in Amritsar. You can easily take a cab for around 2000 – 3000 INR to explore the attractions in Amritsar. Rental Scooty
If you wish to travel to far-off places in Amritsar, then you should rent a scooty for 500 INR per day. This way, you can not only travel to attractions in the city but also places like Wagah Border and more. Cycle
One of the best ways to explore Amritsar is definitely on a bicycle, trust me I have tried it. The city is small enough that you can travel to most attractions by cycling and make the most of your time here.
Plus, you can easily rent cycles for 150 – 300 INR per day from most places. Or you could even join an Amritsar cycling tour and learn more about the heritage sites in the city.
Famous Food in Amritsar That You Must Try
If you are a foodie, here are a few top dishes that you should try in Amritsar. Langar Ka Prasad
Well, one thing that you annot miss out on is Golden Temple's Langar ka Prasad. You will find the most amazing food and prasad here to tickle your taste buds.
At the langar, you will enjoy roti, dal, and sabji for free. It is served by volunteers and is offered to all visitors, regardless of their age, caste, gender, or religion. Amritsari Kulcha
Of course, when you are visiting this city, you have to try the most famous food in Amritsar – Amritsari Kulcha.
This is the perfect breakfast dish and can be found in most restaurants in Amritsar. Filled with potato or paneer, the kulchas are served with a side of chole and spicy chutney.
One of the most famous places for kulchas is Kulcha Land which has been operational since the partition of India and Pakistan. Gur Ka Halwa
One thing that I absolutely loved in Amritsar was Gur ka Halwa. It is an Amritsar specialty and quite different from the regular halwas that you eat.
You generally don't find it in other cities in India which is why if you love halwas, then you should try this. Gur ka Halwa might sound like it is extremely sweet but that's not the case, it has the exact amount of sweetness and tastes amazing! Sarso da Saag and Makki di Roti
The best thing to try in Amritsar in winter, Sarson da Saag and Makki di Roti is a must-try. Made from fresh mustard leaves, the smooth and ghee-soaked saag is served with corn-flavored rotis. You can find this also at most of the dhabas in Amritsar. Lassi and Chhaas
Another great drink that you must try in Amritsar is Lassi and Chhaas. Of course, you can get it at a lot of places around the city but the best one has to be in Ahuja.
The lassi is really creamy and rich in texture and served with a dollop of butter. Make sure you try this when you are visiting the city. Chaat
Although you can find chaat, Tikki, gol gappe, and more in most parts of India, they taste different in each state.
The same can be said for Amritsar as well. You can find different kinds of tikkis here such as moong dal tikki, paneer tikki, aloo tikki, and more. Tandoori Chicken
Beera Chicken House at Majitha Road is one of the best places to eat tandoori chicken in the city.
At this place, they take a whole chicken and marinate it using spices then roast it to perfection. They used the same recipe since 1972 which is why it is quite popular all around India. Amritsari Fish
Another amazing food in Amritsar that is a must-try is the Amritsari Fish, especially the fish tikkas.
These fish tikkas are perfectly spiced with the right amount of masala and just melt in your mouth. You should also eat the fish fry at the Makhan Fish and Chicken Corner in Amritsar. Kulfas
You would have had Kulfi many times before but Kulfas is a bigger and better version of it found in Amritsar.
Prepared with a layer of phirni and scoops of falooda and kulfi, some edible gum, and a dash of syrup and rose water, Kulfas are completely delicious.
Where you can get this? You can get it at A-One Kulfa in Crystal Chowk for 50 – 100 INR. Jalebi and Gulab Jamun
Another great place to eat in Amritsar is Gurdas Ram Jalebi Wala where you can get the best jalebis and gulab jamuns that you would have ever tasted.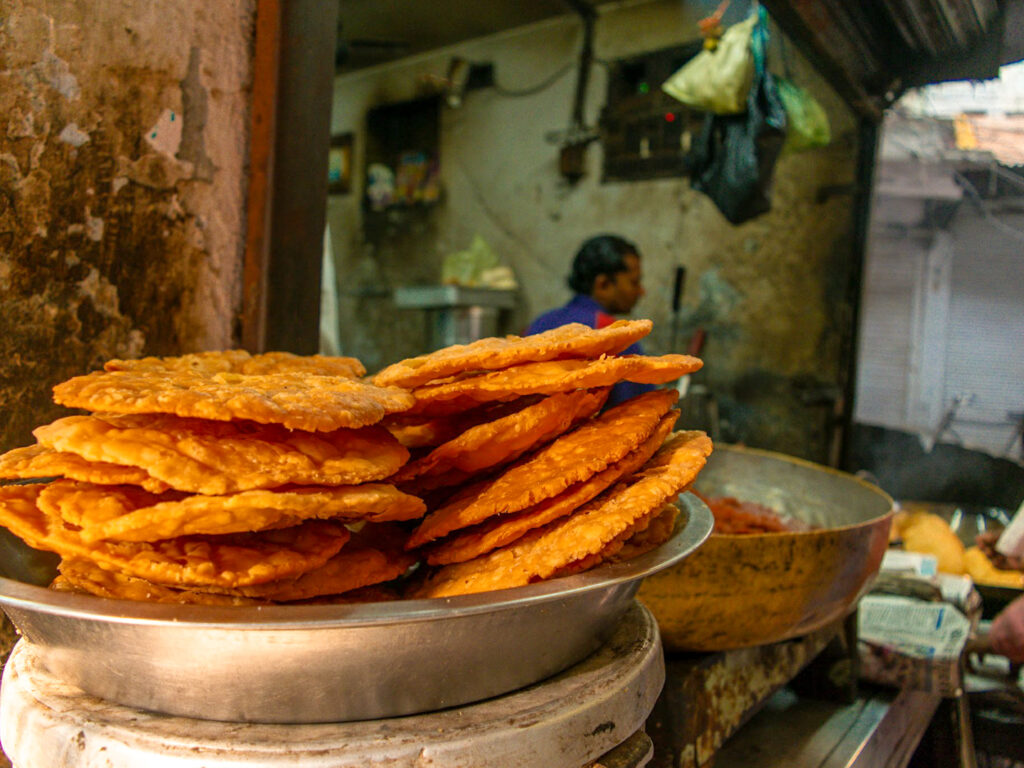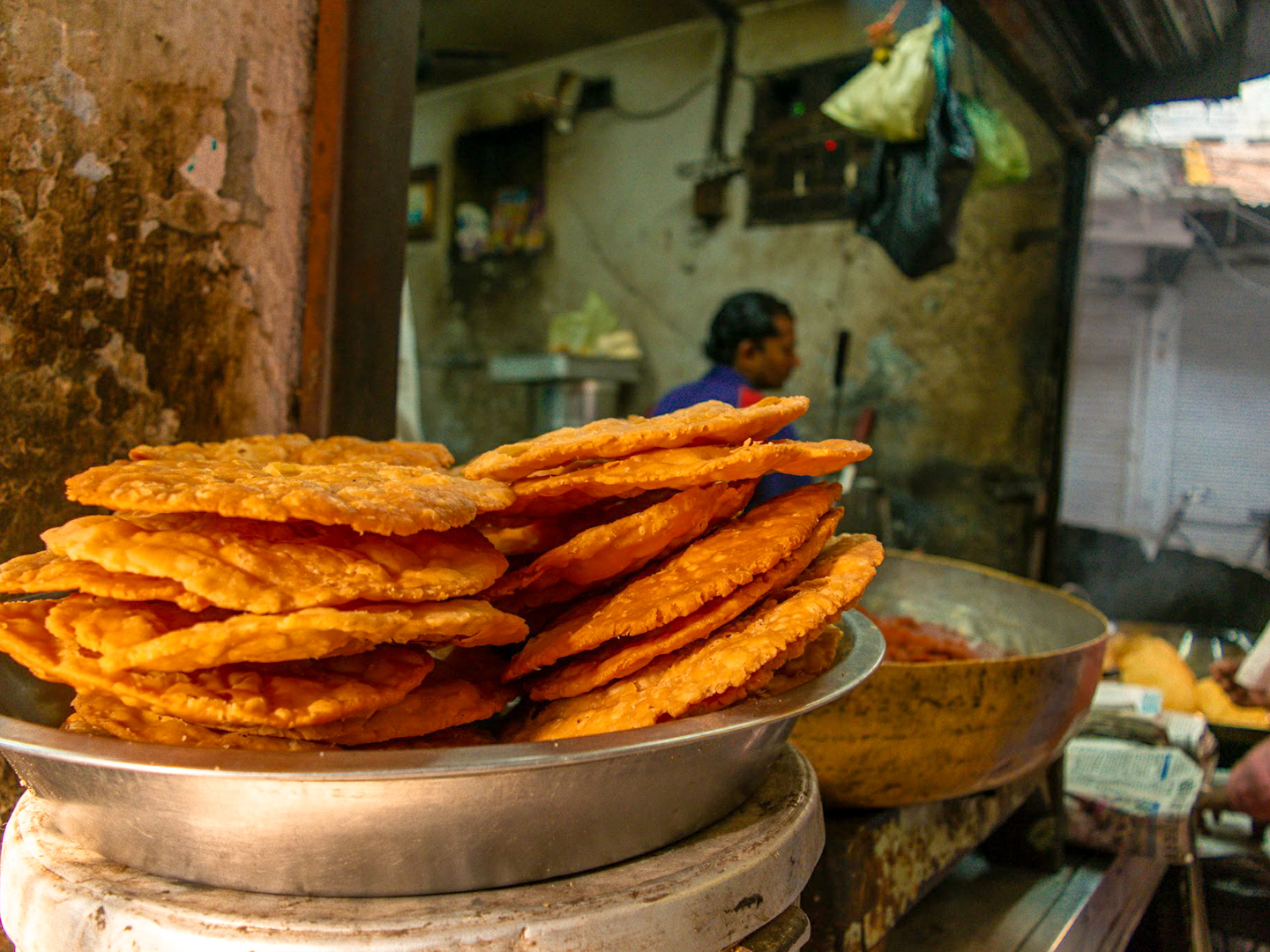 Where to Stay in Amritsar
Now, let's come to the next important thing when planning a vacation to Amritsar. Where can you stay in Amritsar? There are a lot of options that we will be covering below. Hotels and Resorts
There are a lot of high-end hotels and resorts available in Amritsar that you can book for your stay. But if you are visiting Amritsar for a short duration, then choose a stay close to the city center so that you don't have to travel far to explore the city.
A lot of these 4-star and 5-star hotels are located on the city outskirts so, it can become a little difficult to commute. This is especially true if you don't know how to ride a scooter or drive a car as you will always need to book a cab to get to the city center.
You can easily get a hotel for anywhere between 800 INR and 5000 INR.
A few hotels that you should check out here are Country Inn, Hotel Shiraz Continental, Hotel Avista Lifestyle, Hotel Amritsar International, and so on. Hostels
If you are traveling solo or on a budget, then, of course, you might be looking to stay in a hostel in Amritsar. Thankfully, the city has a few hostel options now that you can choose from.
Depending on when you visit, you can easily find a hostel in Amritsar for anywhere between 250 INR and 800 INR.
A few popular hostels to try here are WOW Backpackers Hostel, Madpackers Amritsar, Blue Eye Backpackers, Nutz Backpackers, goSTOPs, and more. Airbnb
For those traveling to Amritsar with family or friends, an Airbnb is the best option for staying in Amritsar. You can find everything from an apartment to a villa and can spend some quality time with your loved ones.
There are both affordable and luxury options available in Amritsar. So, you can easily find a stay for as low as 500 – 1000 INR per night for 1 person or as high as 2500 – 4000 INR per night for 1 person. Stay for Free at Golden Temple
Last, but not least, if you are traveling on a shoestring budget and want to experience staying in a gurudwara, then you can stay at the Golden Temple. For FREE!
Yes, that's correct. You can use the dormitory accommodation called 'Guru Arjan Nev Diwas' here. It is a simple accommodation that provides you with a bed and a shared bathroom.
Tourists can use this facility for free for 3 days.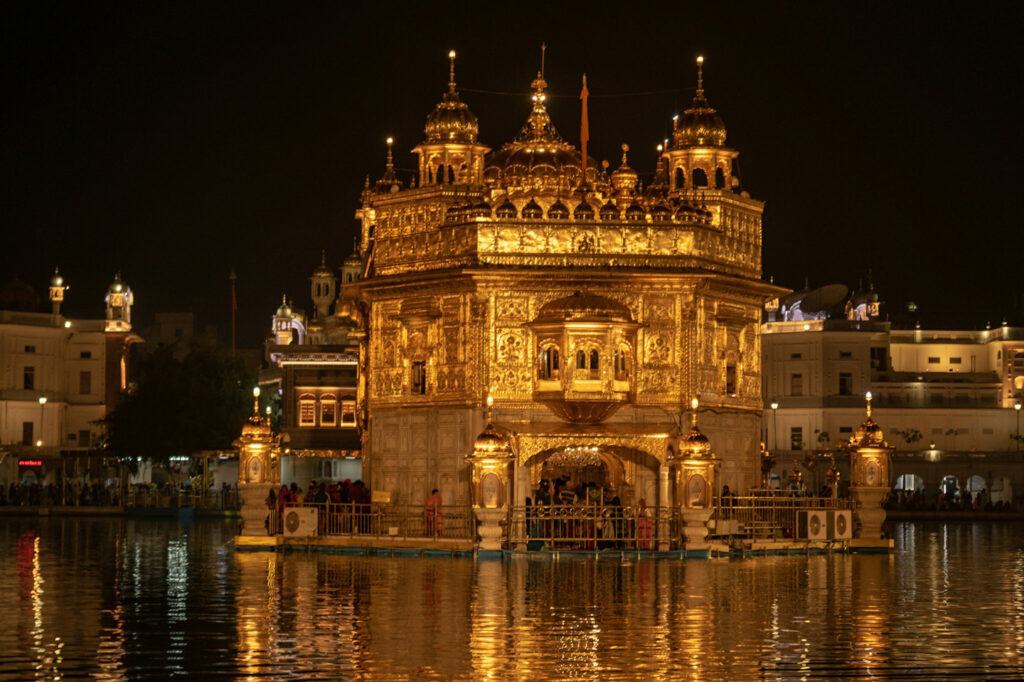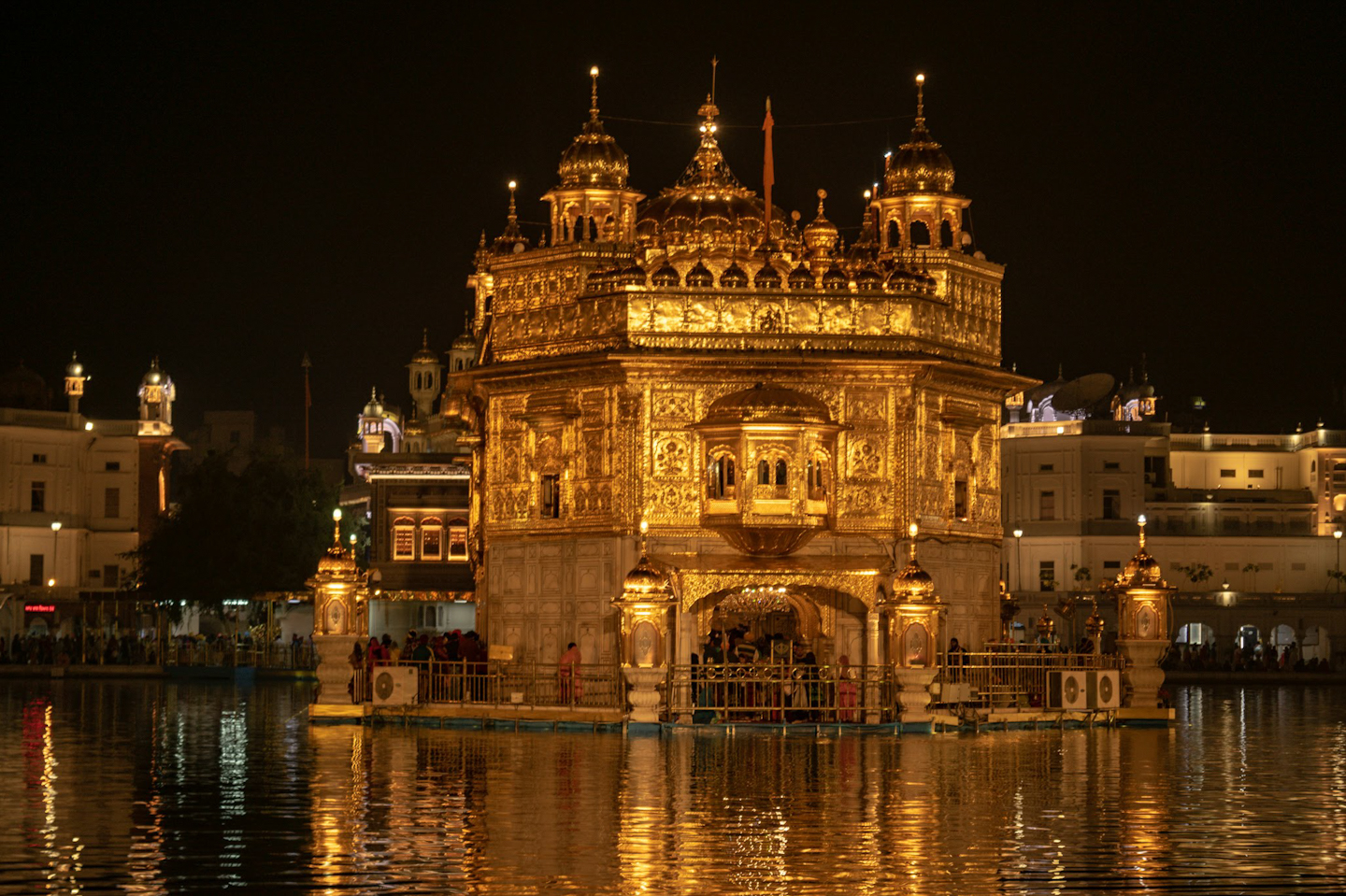 ATMs in Amritsar
You will find all the major bank ATMs in Amritsar including the State Bank of India, HDFC, Axis Bank, and more.
So, you don't have to worry about withdrawing cash when visiting the city. In the present year, lots of hotels, restaurants, and shops have started accepting Google Pay as well. But it is always a better idea to carry cash in an unknown city.
Network Connectivity in Amritsar
In terms of mobile network connectivity, Airtel works the best in Amritsar. You will get both 4G and 4G+ connections here.
Jio and BSNL also have a decent connection but they are not as good as Airtel. If you wish to work here or need Internet while traveling in Amritsar, then carry an Airtel SIM with you.
Summary
Amritsar is a lovely city to visit and brings a sense of peace and calmness that no other city does. You can spend some time at the Golden Temple, taking in the positive vibes and eating the delicious langar served here. If you are looking for a spiritual awakening, then volunteering at the temple is a great idea too.
Apart from the Golden Temple, there is a lot to do and explore in Amritsar. Whether you wish to learn about the history of India's partition or want to try the famous Amritsari Kulcha, you have to plan a trip here.
I hope this guide helps you plan a perfect and budget-friendly trip to Amritsar soon.