4 Days Tokyo Itinerary
Once upon a time, there was a sleeping fishing village named Edo. From there, it has become one of the most populous metropolitan areas in the world. Yes, I am talking about Tokyo, the capital of Japan. You are bound to get surprised if you visit this city for the first time because of the uniqueness of the people of this city. The post 4 Days Tokyo Itinerary appeared first on A Walk in the World.
If you want to visit 10 megacities before you die, Tokyo should be on that list. You will find many other popular tourist destinations in Japan like Kyoto, Nikko, Sapporo but they won't be able to beat Tokyo with the liveliness and vibrance. Tokyo is a futuristic city with skyscrapers, neon lights, and culinary delights all over the place. You can visit shrines, palaces, enjoy architecture, beautiful gardens. And, yet, the beauty of Tokyo lies in the bustling streets to watch the lifestyle and movements of people. Here goes your ultimate 4 days Tokyo itinerary.
Day 1 of 4 Days Tokyo Itinerary
Shibuya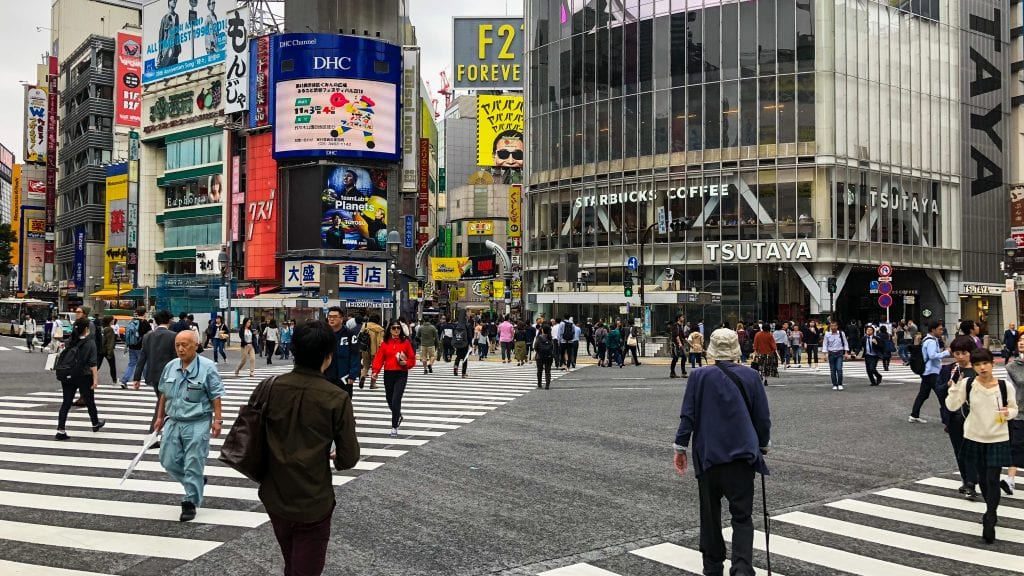 People from different directions are crossing the street in Shibuya, Tokyo.
Not many other places in the world are as vibrant, sloppy, and full of life as Shibuya. This is the place where you can see the teens with the latest trendy style – colorful hair, brightly dressed – all smiling and enjoying their life. Then, comes the Shibuya crossing which many think is the busiest pedestrian crossing in the world. Thousands of people across the street from all sorts of directions when the traffic light flips.
Book a walking tour in Shibuya and surroundings
Meiji Jingu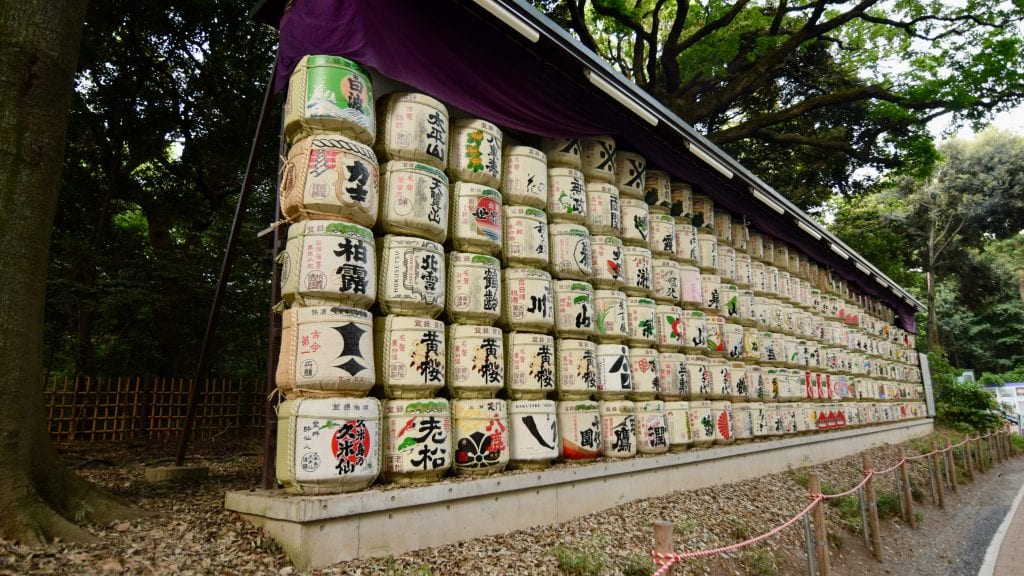 Numerous colorful Sake (one kind of Alchohol) barrels in Jingu Shrine, Tokyo.
Meiji Jingu is the most popular shrine in Tokyo. It's a Sinto shrine which means it enshrines one or more spirits. It is dedicated to the 122nd emperor and first monarch of modern Japan named Meiji and his wife Empress Shoken. This wonderful shrine was completed in 1920, which's 100 years ago.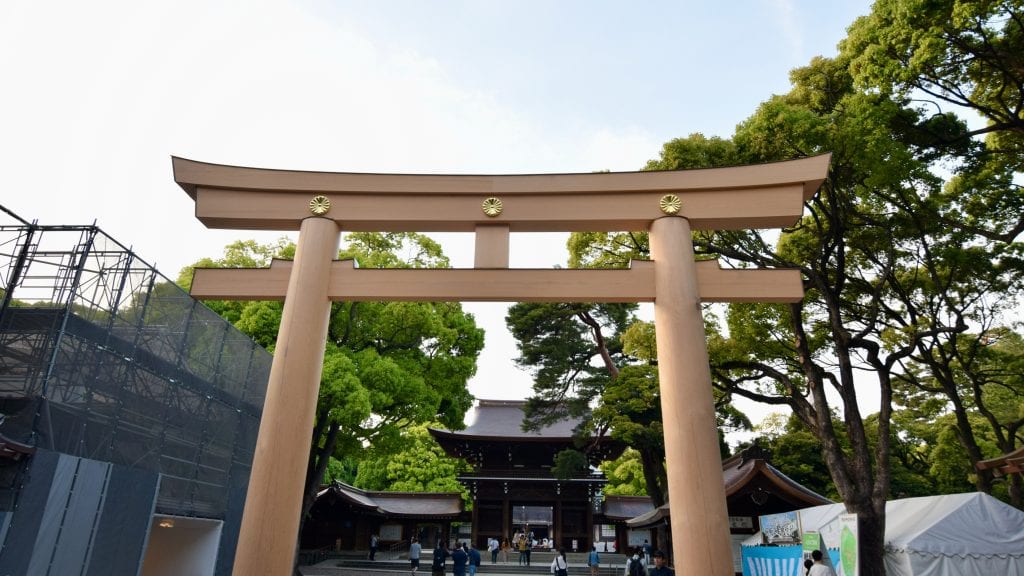 A wooden Torii gate in the Meiji shrine.
You will reach the main complex of the shrine in 10 minutes of walk through a big wooden Torii gate. It also contains a lovely garden which is like a maze to navigate. It will be once in a lifetime experience for you if you could manage to visit the shrine on new year's day. About three million people visit there to make sure that their year ahead is a good one.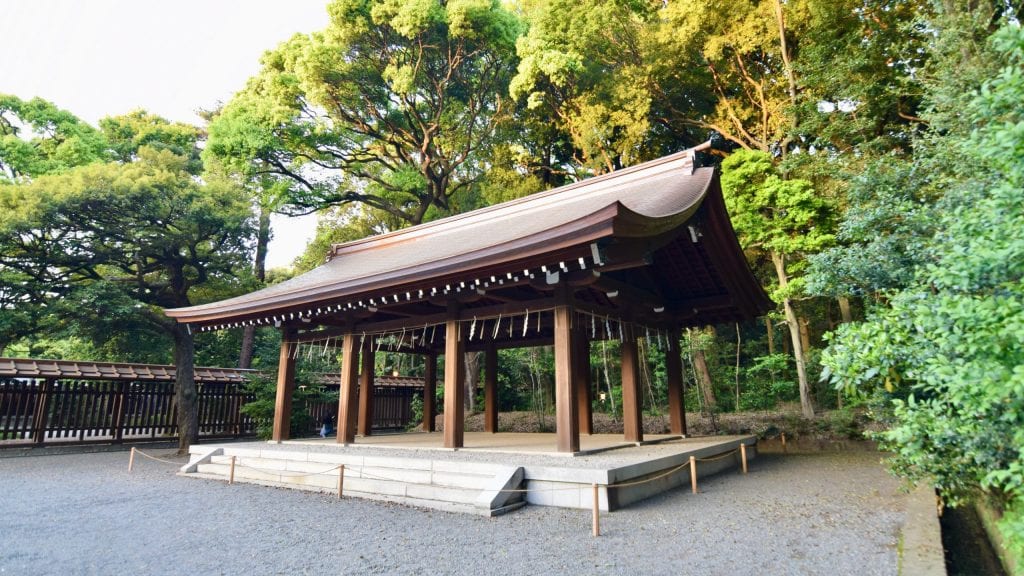 A typical Japanese structure in the Meiji Shrine
This shrine is located in a huge green forest of 170 acres area. The moment you will enter the complex, you will sense soothing tranquility. Even if you do not have any interest in visiting a shrine, you should visit here to spend time in the greeneries. The trees here were planted during the inauguration of the shrine. The number is estimated to be 100,000.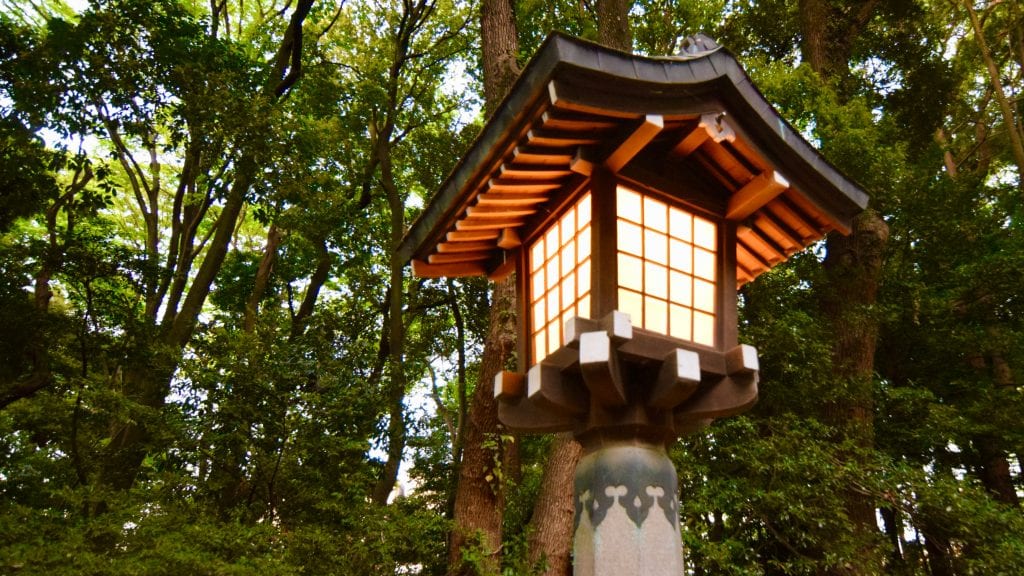 I found these lamps in the Jingu shrine adorable.
I found many sweet spots in the complex like beautifully carved lamp posts. This is also a popular place for wedding,s especially during the weekends. You can throw coins in a box and make a wish. It didn't work for me, maybe you are the lucky one!
Book Tokyo Sightseeing Day Tour by Bus
Shinjuku Gyoen National Garden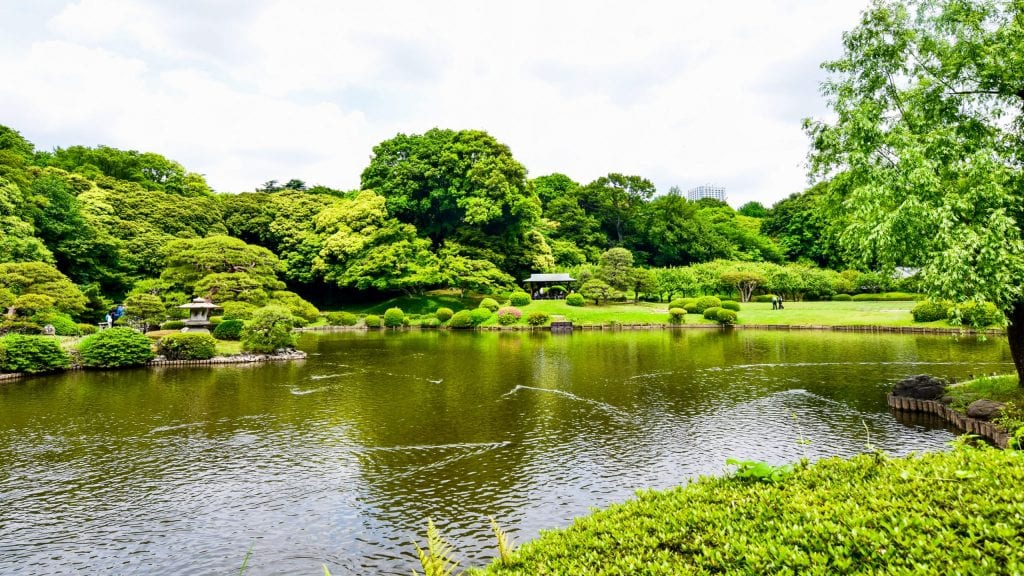 A serene pond in Shinjuku Gyoen National Garden
Shinjuku Gyoen National Garden is one of the most beautiful parks in Tokyo. The word Gyoen means imperial garden. This park consists of three distinct types of gardens – traditional Japanese, French, and English. The Japanese garden is the largest section with ponds and small bridges.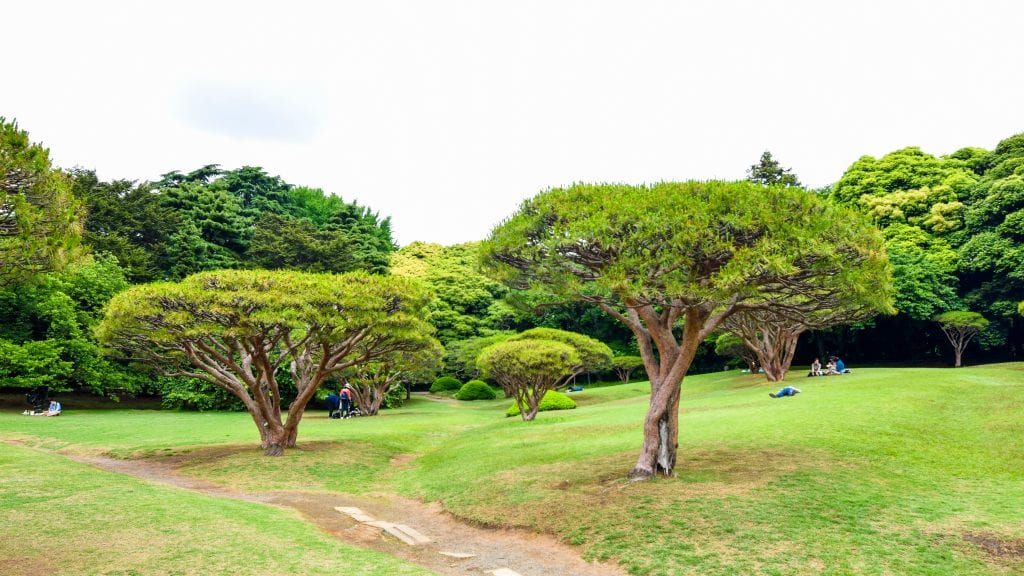 Small trees in Shinjuku Gyoen National Garden
The English garden is open and spacious with big lawns. The French garden is an example of symmetrically. This garden is best visited during the cherry blossom in Sprint. Autumn is also a fantastic time when the leaves show their colors. This garden has more than 20,000 trees among them 1,500 are cherry. The setting of the famous Japanese anime film Koto no ha no Niwa (The Garden of Words) was this precious garden.
Akihabara (Akiba)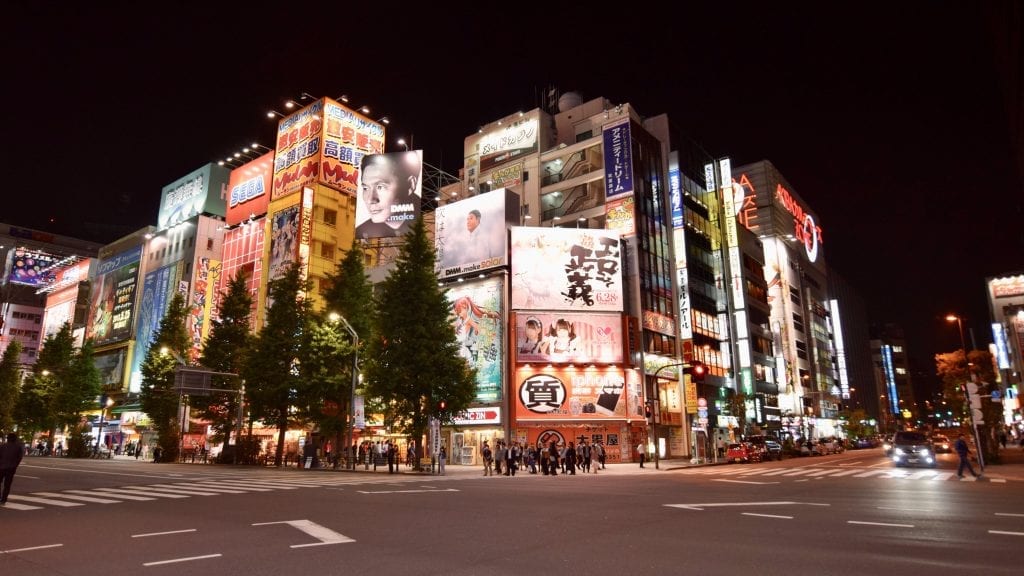 Dazzling Akhiabara in Tokyo
You will find all sorts of electronics in Akihabara. But, that's not all. This part of the town buzzes with anime, manga, and game lovers. The streets are dotted with game centers where you will find the latest video games. You will see people of different ages playing the games as if their life depends on it!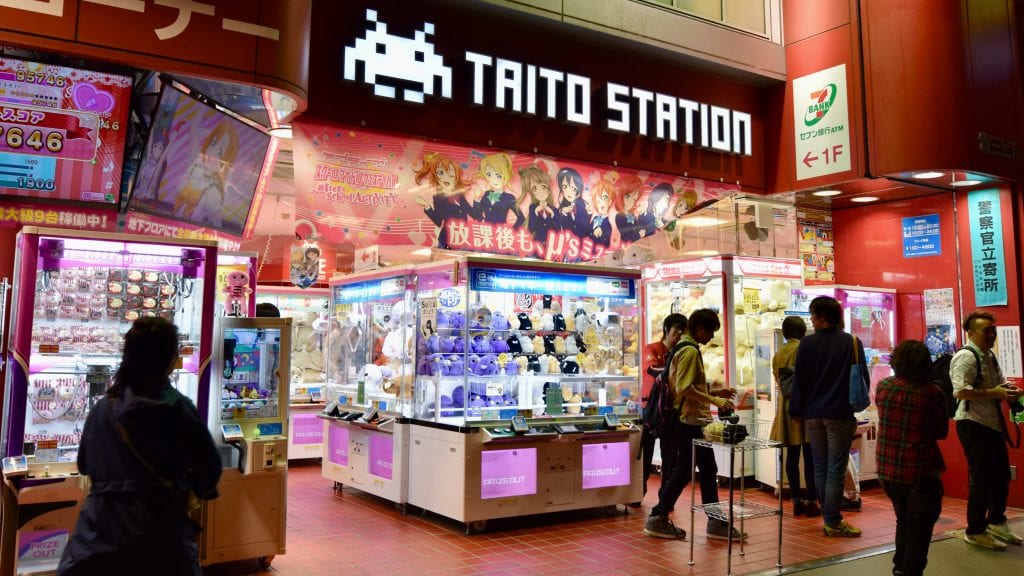 You can buy dolls from the kiosk by putting coins.
Don't forget to visit Yodobashi Camera – the 9 storied electronic building where you will be able to buy mobile phones, watches, speakers, home theatres, shoes, toys. If Ginza is the brand and fashion capital of Tokyo, Akiba is the capital for discovering something new for a foreigner!
Explore Tokyo after 5PM
Day 2 of 4 Days Tokyo Itinerary
Tsukiji Fish Market
Flowers, fruits, vegetables, and kinds of seafood – these four mostly defines this fascinating market. This is a place where about 2000 tones of seafood been consumed per day! Although the inner market was moved to another place, the out market is still there. You can choose to have sushi, sashimi, fish, seaweed, and other sea creatures from hundreds of restaurants and food carts. Between 5:25 am and 6:15 am, a tuna auction takes place which can be seen by 120 visitors per day. This is a fascinating event to watch. Make sure to reach the Fish Information Center in Kachidoki Gate to register your name before 4:00 am as the slots are given on a first-come first-served basis.
Explore Tsukiji Fish Market with expert
Ginza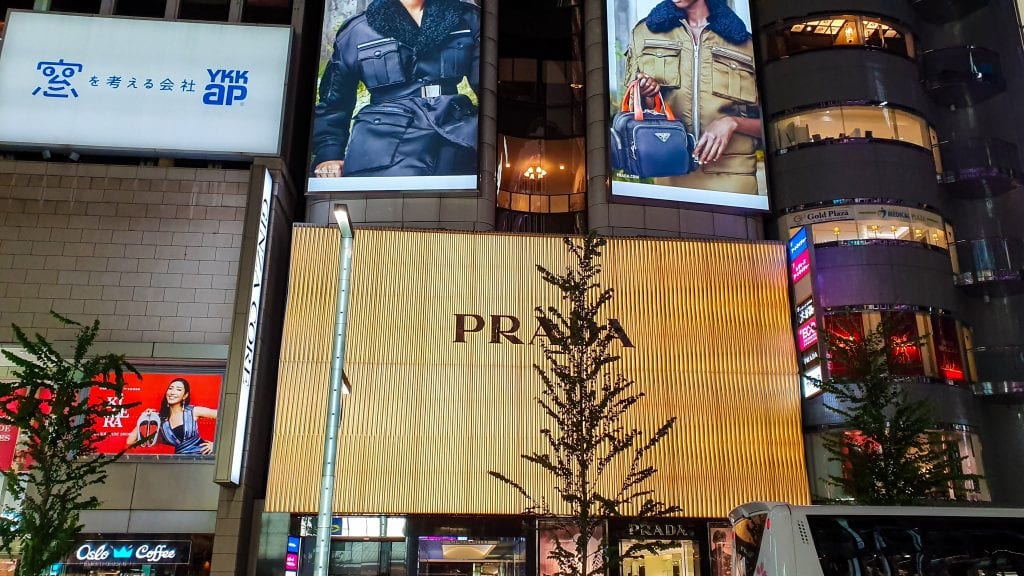 Showroom of Prada in Ginza – an Italian luxury fashion house.
Ginza hosts high-end shopping malls with modern architecture, art galleries, and restaurants. This place will feel more like any major western city like New York or London than a place in Japan. No wonder, the land in Ginza is one of the most expensive spaces in entire Japan.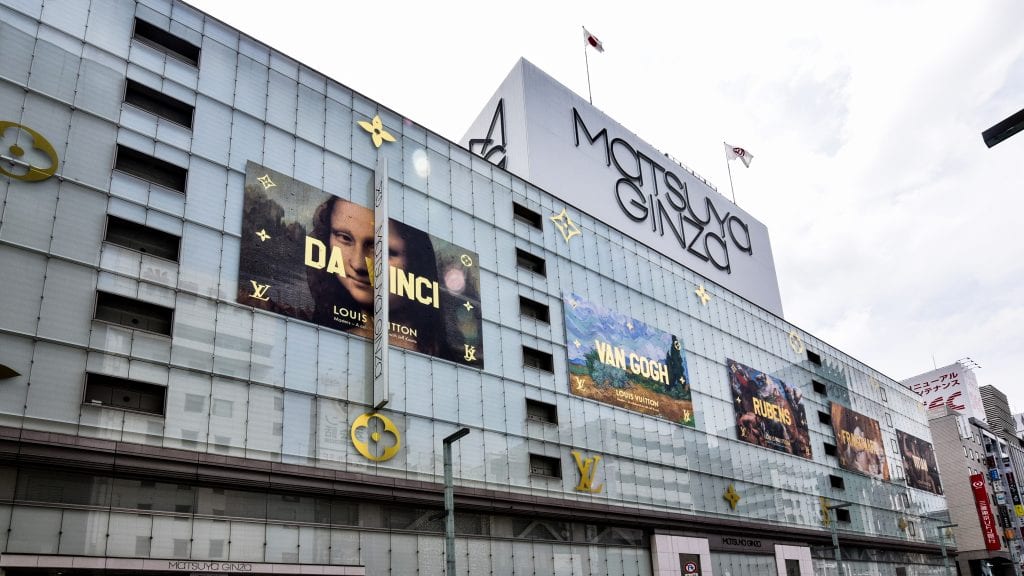 You will find famous brands like Louis Vuitton in Ginza.
So, if you are looking for anything cheap, this is not the place for you. You will see almost everyone in this street with a shopping bag in their hand as almost all the famous brands in the world has a presence here. It's such a joy to watch the satisfaction in people's faces! Ginza is kind of festive all around. Even if you don't want to buy anything, window shopping is completely free!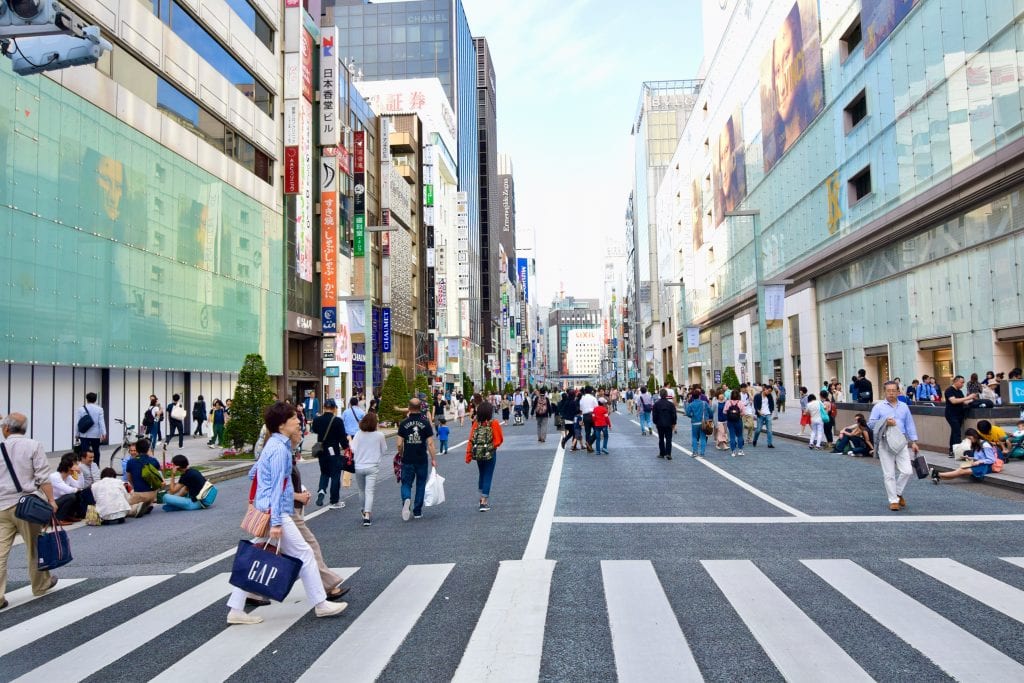 Chuo Dori street in Ginza remains closed for vehicles during weekends which makes it a pedestrian's paradise.
My favorite was visiting Ginza during the weekends when the most famous street of Ginza named Chuo Dori is closed for any kind of vehicle. I just enjoyed the walk on the street taking a look all over the places – the people, the architecture, and the shopping mall of the windows.
Tips: Don't forget to visit Uniqlo in Ginza which is an affordable clothing brand in Japan.
Police Museum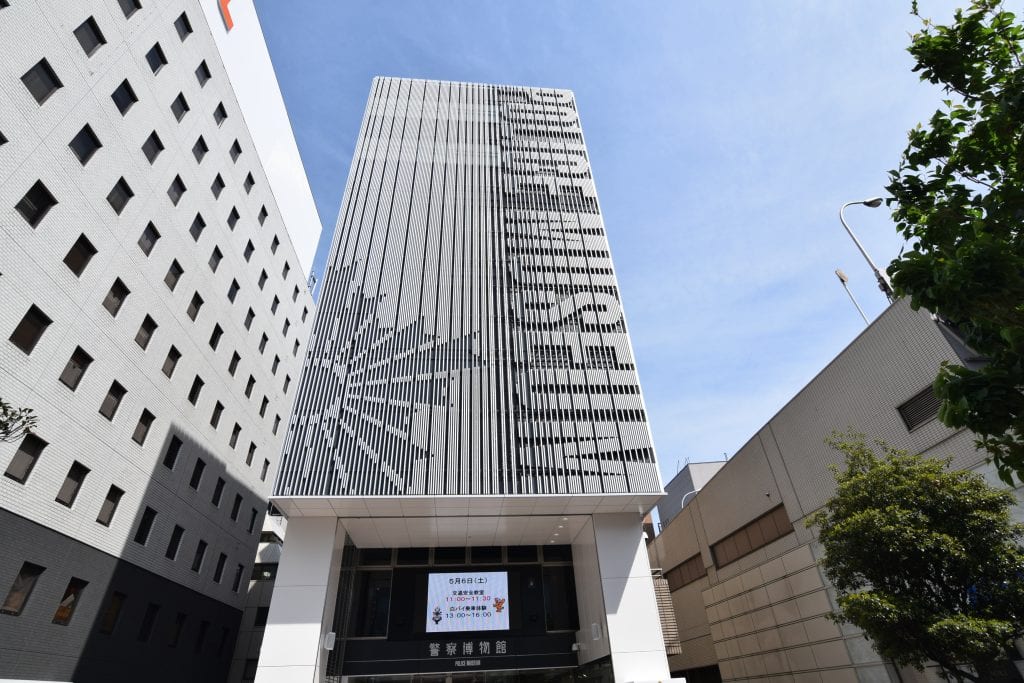 The Japanese have a police museum, too!
You won't find this museum in many guidebooks of Tokyo, however, I loved this different kind of museum. I am from a region, where the general public does not regard a policeman highly. It's a kind of stereotyping, but there lie some valid reasons behind that. Spending some time in the police museum was a breath of fresh air for me.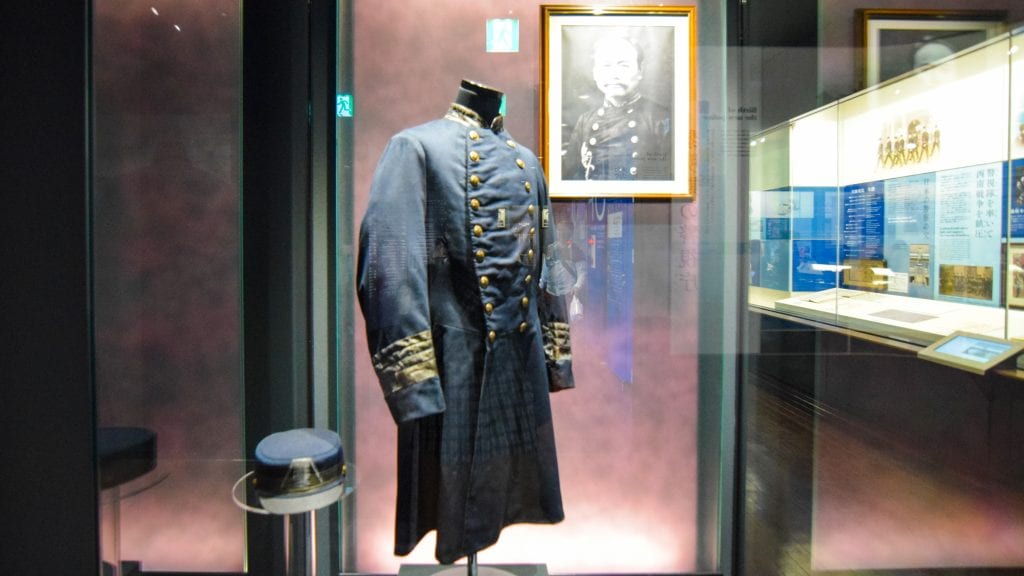 Uniform of a police in ancient age displayed in the Police Museum.
From the moment of entering the building to the top, you will be greeted by policemen. You will see the history of Japanese police and their contributions toward protecting the city. There are numerous simulators where the kids can learn about traffic signals and basic safety rules. The forensic section will teach you about collecting and analyzing samples from a crime scene. Spending some time here will be a lot of fun!
Tokyo Station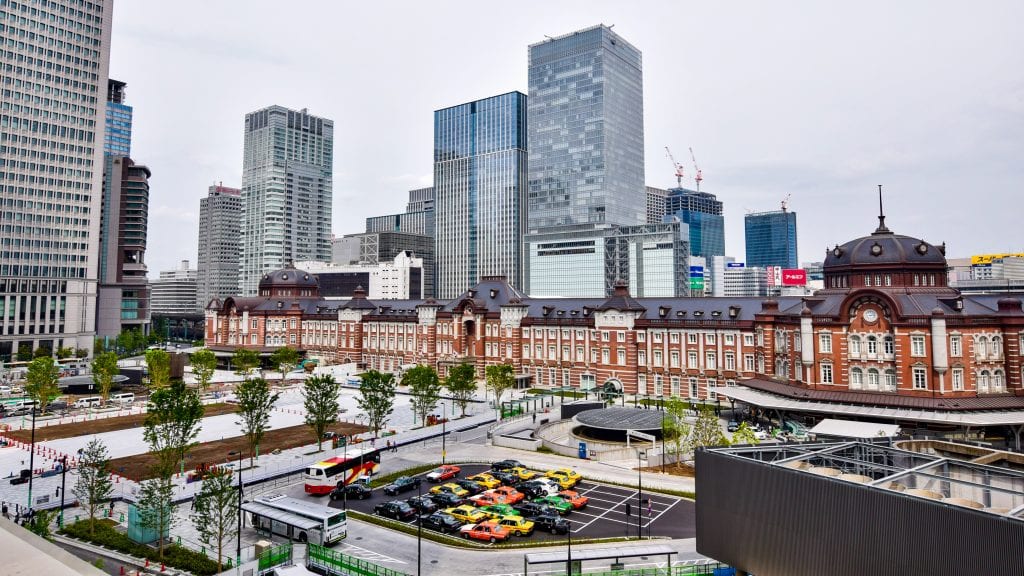 Tokyo Station in Marunouchi – where the new architectures meet old buildings.
Every traveler traveling to Japan visits Tokyo station at least once. This is the busiest station in Japan and connects Tokyo with the extreme North and South. You should visit here to admire the red facade old-style building located amidst the large skyscrapers. You will find different highrise buildings where you can dine and enjoy the panoramic views of the surroundings. Marunouchi Bldg. is the most prominent of them. The best thing to do is to enter the building where you will see an underground market. Grab a cup of coffee from there, relax and observe the busy people rush in and out from every direction.
Book a half day Tokyo Walking Tour
Imperial Palace
You cannot visit inside the palace as the emperor of Japan and the imperial family live here. However, you can take a tour of the surroundings. For the 1 hour and 15 minutes tour (Monday to Friday, 10 am to 1:30 pm) you must book ahead through a website. The reservation opens a week a month ago and closes 4 days prior to the tour.
Day 3 of 4 Days Tokyo Itinerary
You will spend Day 3 in Tokyo doing something not many tourists do. Yes, you will be visiting some of the best museums of the world!
Ueno Park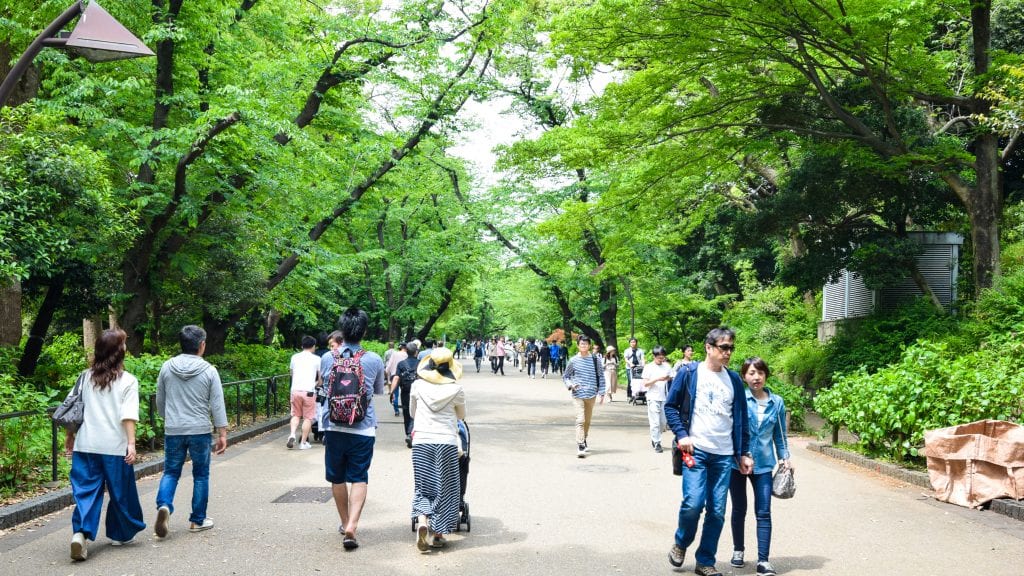 People of different ages enjoying their time in Ueno Park
Cherry blossom in Tokyo is best seen from the Ueno park containing more than 1000 cherry trees. However even if you do not visit during the cherry blossom time(March to April), you should pay a visit to this enormous park. Apart from the greeneries, shrines, and temples, you will find the Shinobazu pond here which is a great place for relaxation. In Tokyo, I almost saw every man wear a black coat and white shirt in public. They look so serious. Visiting this park gave me a refreshing change – I saw the Japanese wearing informal dresses.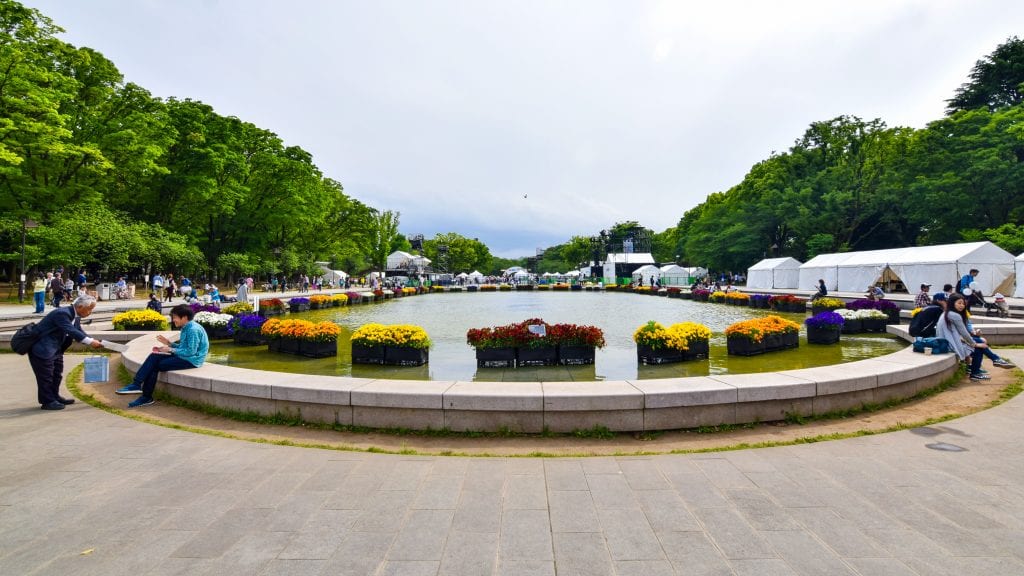 This is the place where Ueno Park meets with the Tokyo national museum
What makes Ueno park more interesting is the number of museums this particular place host.  It has the Tokyo National Museum, the National Science Museum, Tokyo Metropolitan Museum, and the National Museum for Western Art. If these are not enough for you, find the Ueno Zoo It is also home to Ueno Zoo, Japan's oldest zoo with large Panda bears.
Tokyo National Museum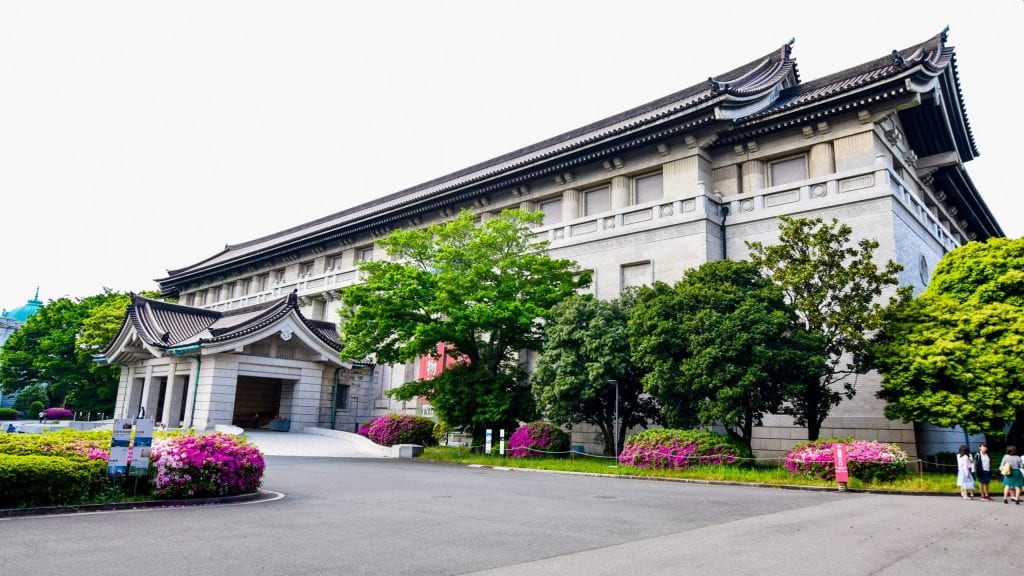 The traditional iconic building of the Tokyo Natioinal Museum
Among the numerous museums in Ueno Park, my pick was Tokyo National Museum. Believe me, it's a treasure and not to be missed. This museum is obviously the best in Japan in terms of the collection of items, and the oldest one. However, you cannot go wrong with visiting the rest of them mentioned above. The architecture of the building itself is a treat to watch with a tiled roof and grand staircase.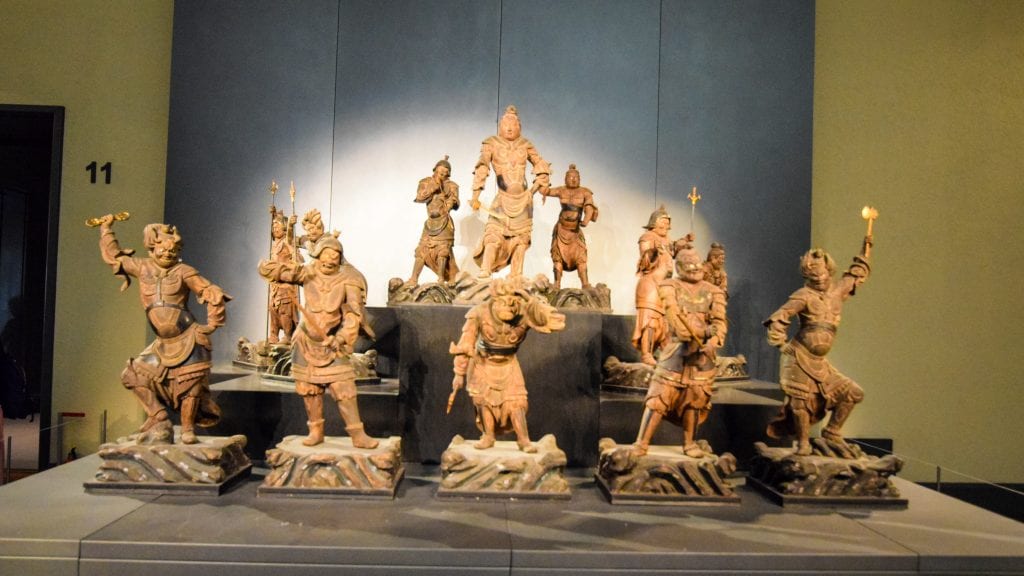 Standing Juni Shinsho (Twelve Heavenly Generals) in Honkan Hall of Tokyo National Museum.
What does the Tokyo National Museum contain? Pretty much everything! It has about 110,000 artifacts – sculptures, samurai swords, masks, armors, woodblock prints, potteries, paintings, kimonos, calligraphy, metalware, lacquerware, statues, and many other things. One thing I understood, the Japanese had a long history of fight and war using their own weapon – the Samurai sword.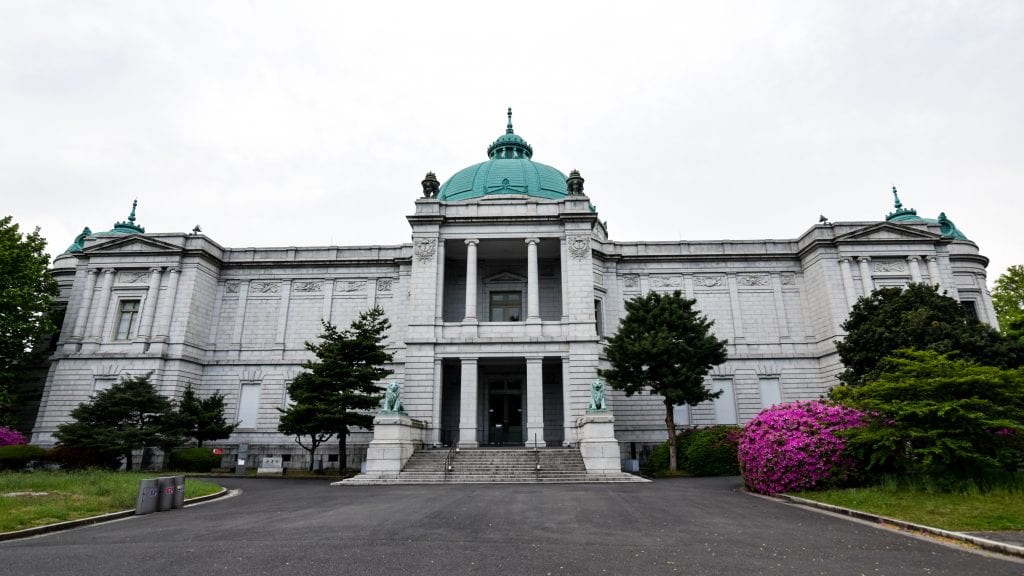 Hyokeikan Museum Building in Tokyo Museum
This museum has six big buildings with different names. Interestingly, each of them deserves to be a separate museum, they are so rich in collections! The main building is Honkan which contains the Japanese arts. Hyokeikan is the oldest influenced by western architecture.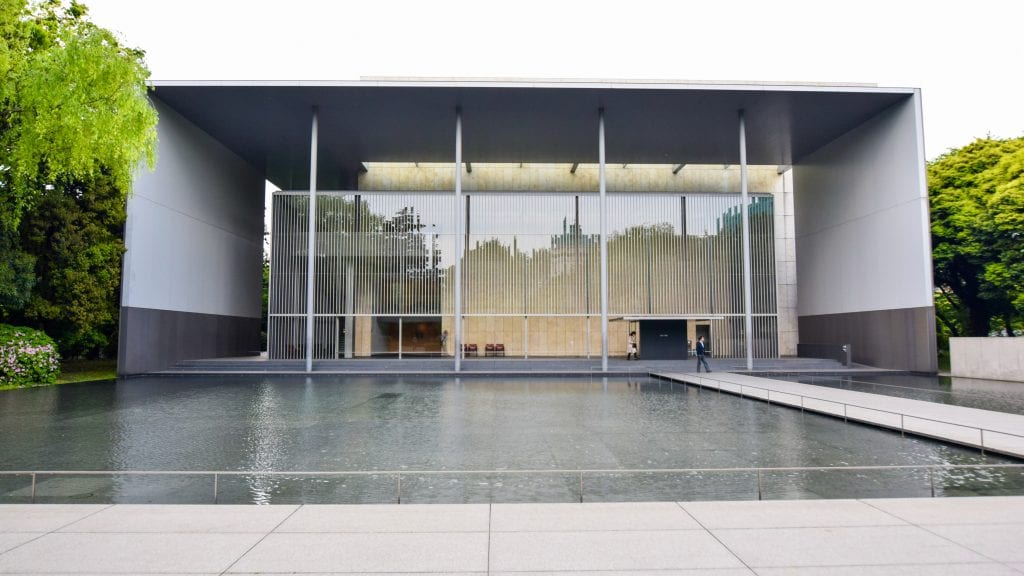 Horyuji Treasures Museum

Horyuji is the newest of them all and I simply loved its architecture due to the simplicity it holds! I enjoyed spending time outside of this building more than anything else! It contains smaller religious statues.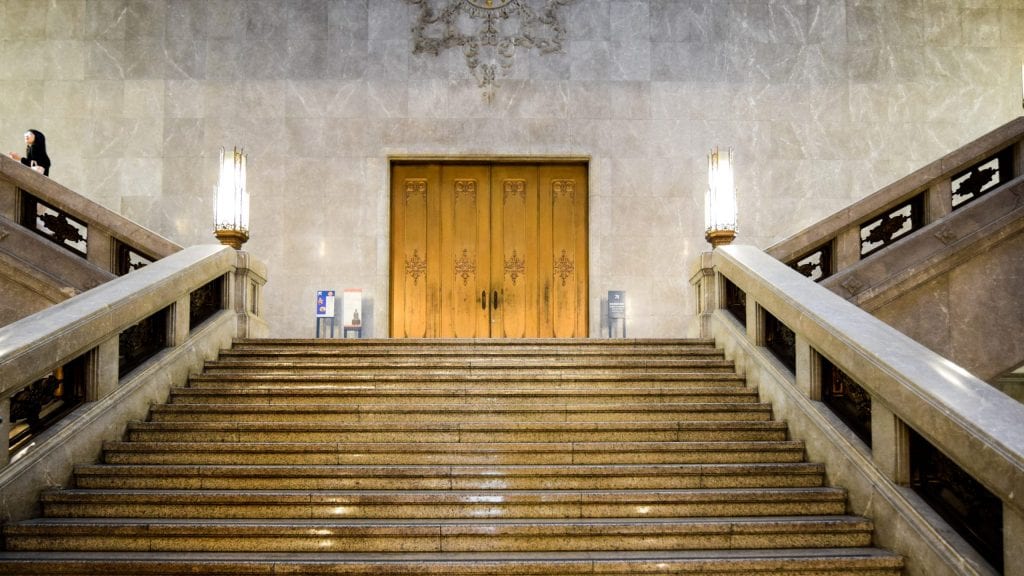 The grand Staircase of Tokyo national museum.
Toyokan is for hosting the artifacts from Egypt to South East Asia. Don't miss the Kuroda Memorial hall where you can see the paintings of Kuroda Seiki, the father of modern painting in Japan. Tokyo national museum arranges exhibitions throughout the year which is free and showcases rare things at times.
Tokyo Metropolitan Art Museum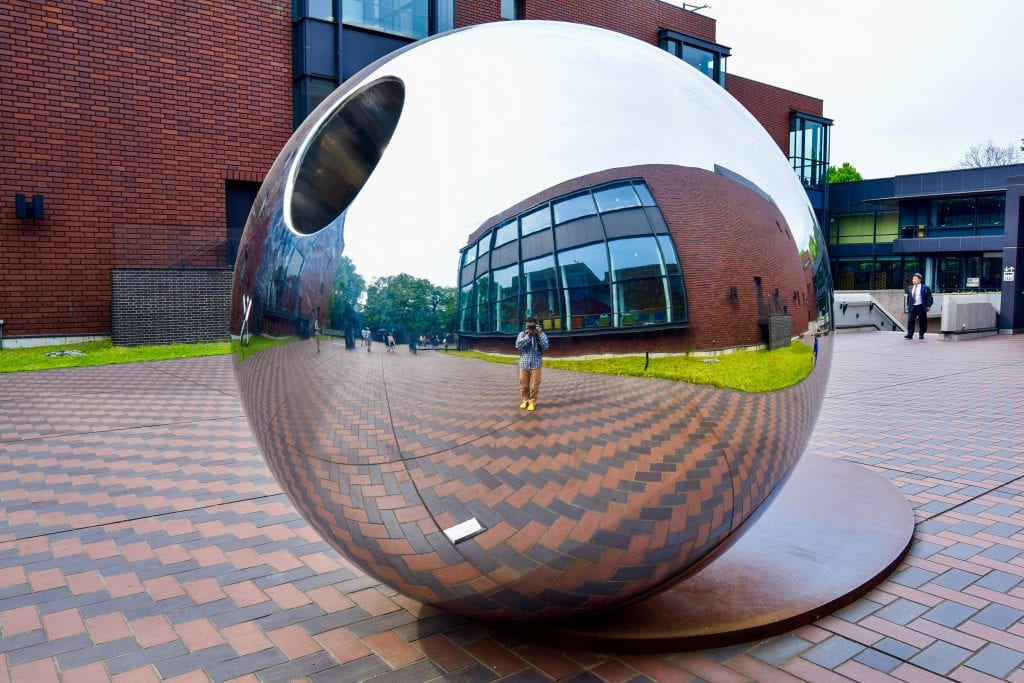 My reflection while taking the photo on a gigantic ball in front of the Tokyo Metropolitan Art Museum.
If you are fond of paintings and sculptures, do not forget to spend the Tokyo Metropolitan Art Museum adjacent to the Tokyo National Museum. It hosts more than 250 exhibitions each year and worth spending some time. There is dining inside in case you are hungry.
Asakusa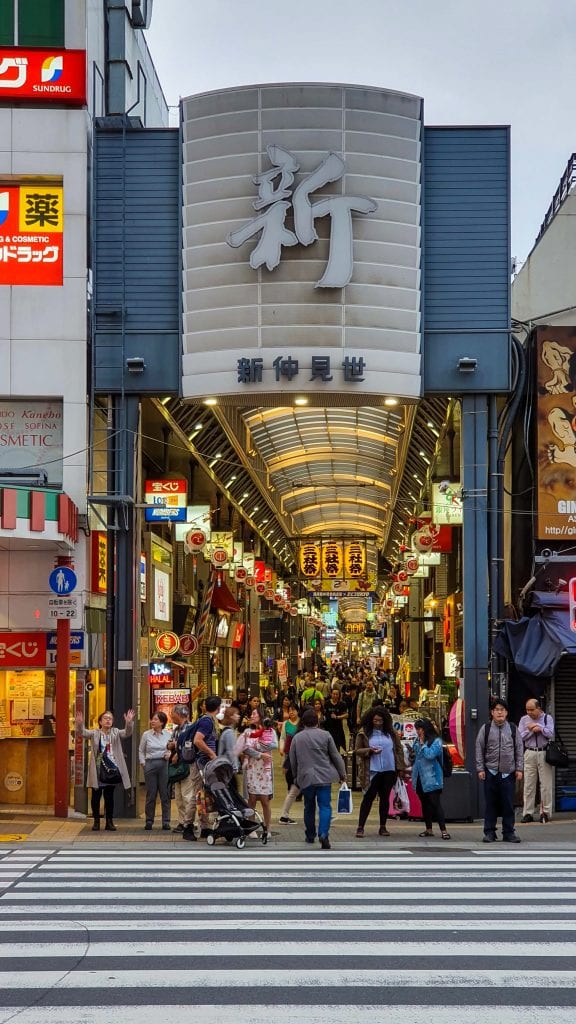 Yes! Follow them, you will enjoy your time!
The last stoppage of the Ginza metro line will take you to Asakusa. It is the older part of the town that provides a vibe of the past. Hordes of tourists, especially, Chinese head towards this region to buy cheaper things from the shopping streets. A major attraction of Asakusa is the 7th-century temple named Sensoji. A large part of Asakusa was destroyed during WWII but you won't feel anything about it in recent time. Asakusa is best explored on foot. Many people take the Sumida River Cruise to get a different view of Asakusa from the water.
Tokyo Skytree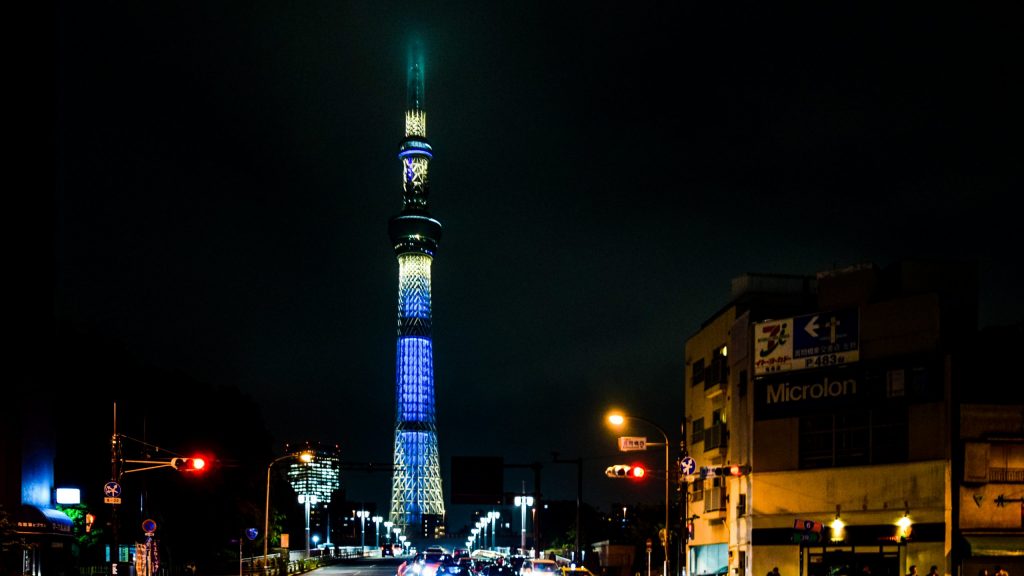 Tokyo Skytree at night looks amazing with different color.
Do you want to see Mount Fuji from Tokyo? Tokyo Skytree is one of the few places from where you can see it on a clear day. This 634 meters tower is the tallest free-standing tower in the world. During the day, the visibility of the surroundings extends to about 100 Kilometers. However, you will love the glittering view of Tokyo during nighttime. There are two observations deck in the Tokyo Skytree. One at 350 meters and the other at 450 meters. You will get a better panoramic view from the lower deck, however, if you want to enjoy a dizzy feeling looking beneath, the upper deck is your place to go.
Buy Ticket of Tokyo Skytree online
Day 4 of 4 Days Tokyo Itinerary
Odaiba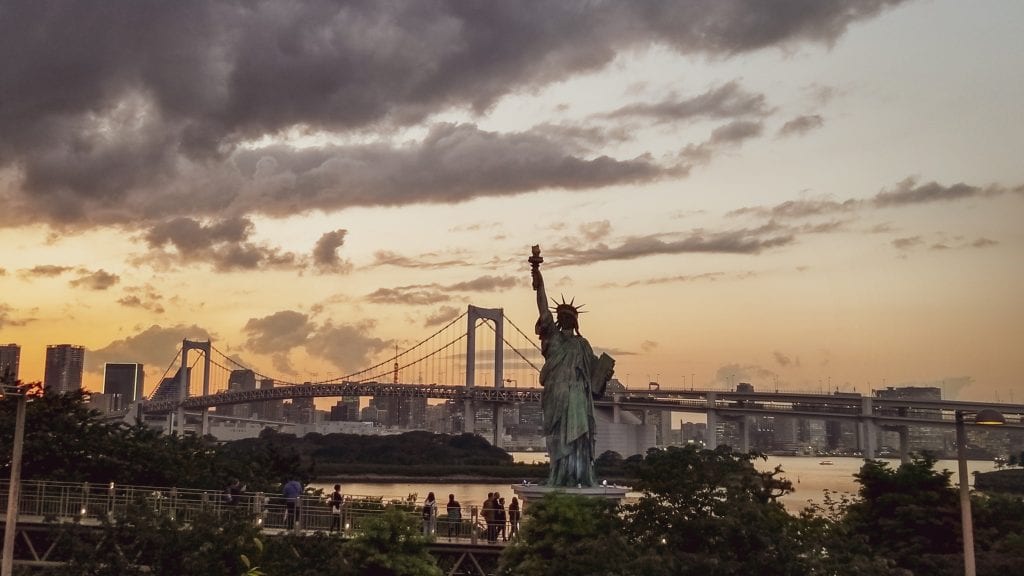 Hold on! It's not New York, it's Tokyo!
When I heard that, Odaiba is a manmade island, I didn't believe it! How could they built it! The entire Tokyo is futuristic, however, the people from Tokyo call Odaiba futuristic. Because of the entertainment options, shopping malls, and exhibition centers, Odaiba has become a popular tourist destination in Tokyo. You can enjoy the open ocean from here. If you grab a photo in some of the places of Odaiba, people might think of it as the US because of the statue of liberty replica with the rainbow bridge in the background. Do not forget to get on the observatory deck to enjoy a panoramic view of the Tokyo port.
Tokyo Disneysea and Tokyo Disneyland
Do you want to get lost in a different kind of world? Enjoy a day at Tokyo Disneysea (consists of seven theme ports – Mediterranean Harbor, Mysterious Island, Mermaid Lagoon, Lost River Delta, Arabian Coast, American Waterfront, and Port Discovery) and Tokyo Disneyland right next to each other. This amazing theme park is one of the best Disney ever built! You can even spend one entire day on the sea and another on the land without getting bored.
Best Places to Stay in Tokyo
The price of lands is high in Tokyo and it is reflected with the hotel price. You get a small space if you do not want to pay a lot! Saying so, the Japanese knows how to provide bulk of the amenities within a small space. I have curated the following list of hotels according to different price range. I believe, you will find a good hotel to stay in Tokyo from this list.
Expensive Hotels in Tokyo Over $150
MIMARU TOKYO AKASAKA
The Tokyo Station Hotel
Pullman Tokyo Tamachi
Shangri-La Hotel, Tokyo
Palace Hotel Tokyo
Mid Range Hotels in Tokyo from $75 to $150
MIMARU Tokyo Ginza East
Hotel Trusty Premier Nihonbashi Hamacho
The GATE Hotel Asakusa Kaminarimon by HULIC
Hotel Ryumeikan Tokyo
Andon Ryokan
Mitsui Garden Hotel Ginza Premier
Roppongi Hotel S
Shibuya Granbell hotel
Affordable Hotels in Tokyo from $50 to $75
Family Inn Saiko
Annex Katsutaro Ryokan
Hundred Stay Tokyo Shinjuku
Nui. Hostel & Bar Lounge
Cheap Hotels in Tokyo below $50
Hotel Gracery Asakusa
Sakura Hotel Jimbocho
Hotel Monday Toyosu
Red Planet Asakusa Tokyo
Alternate Options / Day Trip from Tokyo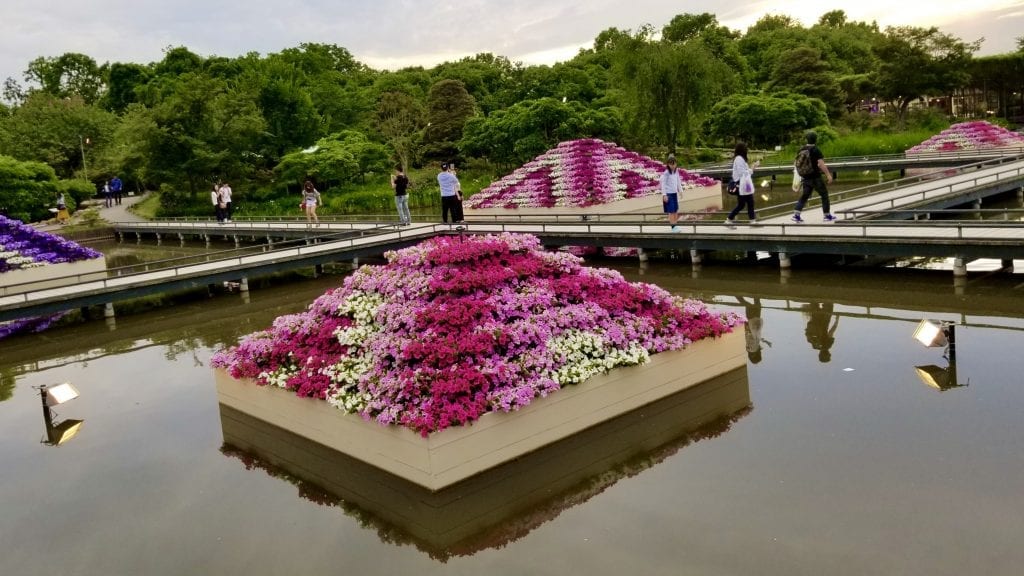 Ashikaga flower park.
If you think that, any of the above does not suit your taste, I can suggest three-day trips from Tokyo. You can take either or all of them by including them in your 4 Days Tokyo itinerary.
Visiting beautiful Ashikaga Flower Park along with the strawberry firm.
A long day trip to Nikko
Paying a visit to Hakone/Hakodate for enjoying Mount Fuji
If this is your first visit to Japan, do not forget to read these essential travel tips for Japan. Enjoy your trip to the land of the rising sun!
Map of 4 Days Tokyo Itinerary
Liked 4 Days Tokyo Itinerary? Pin It!
The post 4 Days Tokyo Itinerary appeared first on A Walk in the World.